There Should Be Other Reasons...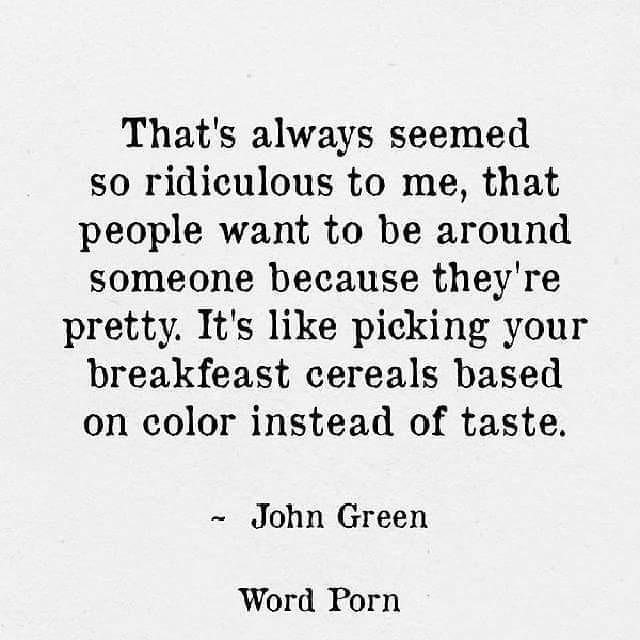 ---
There is no doubt we all want to see people and associate with those who are pretty or handsome. There is something that makes them catchy and of course noticeable. We all want to have cute people around as it has a way it makes us want to be around them.
As fun as that is, beauty fades but character is key. Saying you only want to keep people around because they are cute is trying to say you are picking your cereals because of how it looks rather than the taste.
Who would want to eat something so bitter and terrible or something that gives you a bad after taste or effect all because the packaging is lovely? I have had to pick things because they are so attractive and well packaged but what will make me to continue using such a product is due to how I feel about it, in taste, use and of course, in value.
In as much as we can't do without wanting to have cute people around, we should focus on what each person has to offer, the value they have to give and of course the character effect.
Beauty is a bonus but character is a necessity.
Let us look inward and be as beautiful as we always want to make our appearance to be. Don't focus just on making your face or outward look beautiful while you are decaying and ugly on the inside. It should be all encompassing.
Have a blessed day, everyone.