Girls right to education...a girl education does not end in the kitchen
Tolu got home crying and her daddy asked, 'what are you doing at home? Why are you crying? Are you not supposed to be in school?'
Hmmmm.....so many questions at a time. Tolu later answered,'i went but i was driven back because i have not paid my school fees. Her daddy unremorsefully said, you see why i told you that education is for boys not girls. Tolu looked astonished and asked if that was why he has refused to pay her school fees. What is the essence of paying your school fees when i know you will end up in another man's house as his wife...please let me concentrate and train your younger brother so that he can carry on with the name of the family. Your place should be in the kitchen beside your mother assisting her in cookin, washing and cleaning the house.
Tolu was puzzled....
Is this really true? Do you think that girls education end up in the kitchen?
I kept pondering over this for a long time now and i am confident that Tolu's daddy was absolutly wrong!
There is nothing a boy can become in life that a girl cannot become and even better.
Everyone was born equal and it hurts me alot to know that some individuals still believe that training a girl child in school is a waste of time and resources. It doesn't matter if you are a girl or a boy, one thing you must know is that you can become whatever you want to be only if you are focused.
Not only that but you will have to mobilise energy and effort, increase your persistence and provide direction for developng strategies in other to achieve your goals in life
Come to think of it, there are many women out there who have achieved more and are still achieving more in life...let look at women like Blessing Okagbare ( a Nigerian track and field athlete, she is an olympic and a world championship medallist in the long jump), Ladi Kwali(a famous Nigerian potter, she was the first woman on the Nigerian 20naira note), chioma Ajunwa (the former Nigerian athlete and member of the order of Niger), Captain Joan Obasi( the youngest female pilot) Captain Chinyere Kalu ( the first pilot in Nigeria) and many others who are famous and have contributed to the development of the society.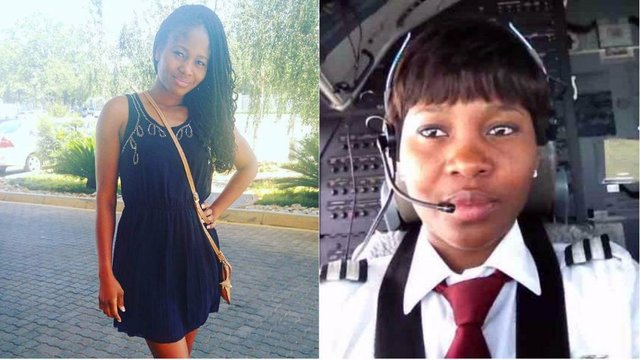 They were all women, did their education end in the kitchen?
Education is a basic human right and the National Policy on Education states that access to education is a right for all Nigerian children regardless of gender, religion and disability..
Female like their male counterparts have the rights to education, the right to choice and self actualization but what we see in most societies today is the other way round. They do not see the need or necessity of sending a girl to school because they feel that a woman's place is in her husband's kitchen and her primary role centres on her home.
Please this is a native traditional philosophy that should be eradicated with immediate effect..
Remember that you can be what
You want to be in life as long as
You are determined...
Upvote
Comment
And resteem...