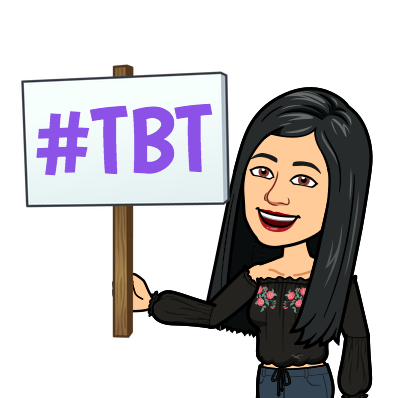 ---
My Belly Was So Full Of Jelly!!!
---
This countdown started with this post
Baby 1st Bday Countdown HAS BEGUN!!!!
And you can check out all the posts so far here...
- The Countdown Continues!!! #22Days Until My Baby's First Bday!!
- The Countdown Continues #21Days Until My Baby's First Bday! // Decoration and Dreaming Edition…
---
I want to do a Throw Back Thursday post today a very special one since is my first ever picture with my pregnant belly!!! I was 12 weeks pregnant by that time so I wasn't actually showing much but I stuck it out and took the pictures, I looked more fat than pregnant and by that time I hated those pictures but now OMG I love them!!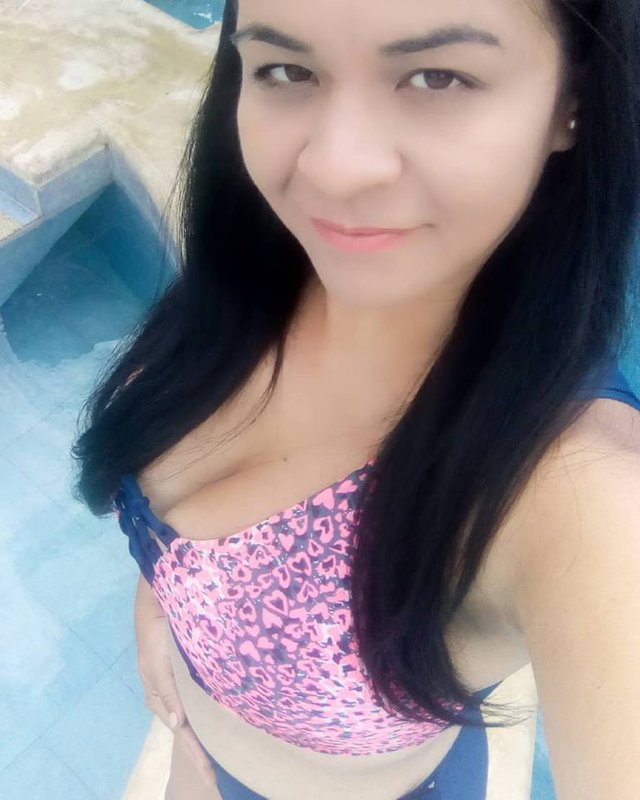 I was at a pool celebrating my sister bday
I love them now cause, by looking at them it helps me remember what it was like to have the little Tasmanian devil in my belly, I actually remember what I was feeling the exact moment that picture was taken, I was so mad at the baby's daddy, we just had a major argument and were actually on a break, but unlike other fights we had and other breaks we had in the past, this time I was not alone, I didn't feel as sad, and I didn't cry as much, I had my baby to think about and it made me stronger and it help me to make more mature decisions, it amazed me since I thought that by being pregnant I would have acted more hormonal, but it wasn't the case at all.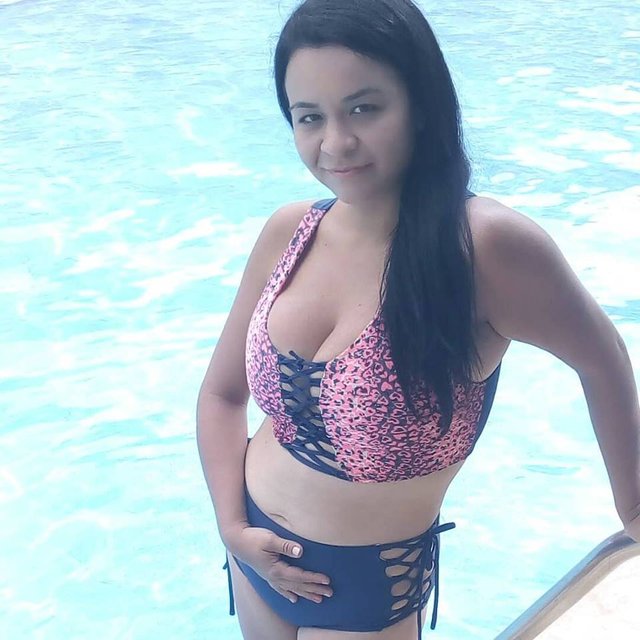 This was an awesome TBT! but, I need to get back to the present and to planning my child first Bday now! You can watch my board of ideas for the bday on my Pinterest here and you can tell me what you think on the comments!
---
As always, thank you very much for reading me and
I hope to read your comments!
---
Picture Credit: All images are of my property unless said otherwise and the emojis are made with Bitmoji.com!
---
I'm currently an active curator for @minnowsupport #palnet, @helpie #helpiecake and #creativecoin, and even though I focus on post in Spanish (cause duh!) if you know of any good post that deserves to be curated or any good author that I need to be on the lookout for 🔎📌 (doesn't matter the language) let me know in the comments!
Actualmente soy curadora activa para @minnowsupport #palnet, @helpie #helpiecake and #creativecoin, e incluso aunque me centre en publicaciones en español (¡porque obvio!) ¡Si conoces alguna publicación buena que merezca ser curada o cualquier buen autor del que deba estar pendiente 🔎📌 en cualquier idioma, házmelo saber en los comentarios!
---
Proud Member and Supporter of The Minnow Support Project, If You Are Not Yet on The Community What Are You Waiting For?? CLICK below!!!

banner created by @justcallmemyth
---

---

---

😗 Follow me on my Other Social Media...❗️⬇️⬇️⬇️⬇️

---