[ENG] The fly-wheel of blockchain adoption is called Morpheus Labs
The App lab development on Blockchain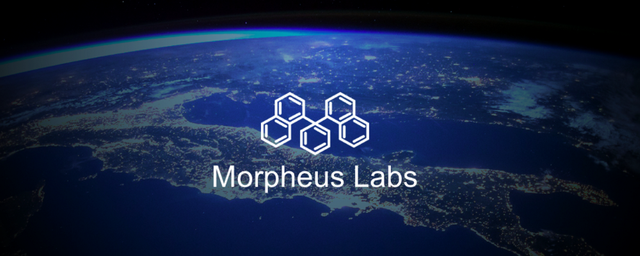 Images shared after authorization
What is blockchain? It's is a tool of democratic mining earnings distribution that set own stability on this main and basic concept.
The blockchain is a democratic model that assures security and transparency thanks to its widespread model.
The revolutionary idea that slowly is liking to the modern technologic world. Indeed, it's estimated a huge grew in the next years!
But, in own estimations, statisticians are evaluating past data, undervaluing innovations that, meanwhile, can accelerate the adoption process. These innovations improve grew curve forecasted. Among innovations, we can speak of Morpheus Labs project, developed to be a bridge between the newbie user, but an investor, and the complex and advanced blockchain world.
The development labs offered by Morpheus team put an investor in a condition to reach blockchain implementation in a few steps and, overall, at low costs. The cost issue, indeed, is the higher obstacle for blockchain development. The market offers a few numbers of developers and, therefore, at high costs. If the investor thinks to save money hiring low profiles, the risk is to lose time and money, and an investor cannot risk to not reach own goal!
Morpheus Labs platform, even called BPaaS, that means Blockchain Platform-as-a-Service, allows to obtain important results in few steps, supported by examples already developed, offering similar application cases or developing an own application, assembling it using modules of platform library with a programming language to choose.
Morpheus Labs is not only an assembling lab ideated to push on adoption but coordinated development community. The platform allows to share solutions and pushes on discussion and ideas exchanging. Therefore the platform is a place where developers can grow using it.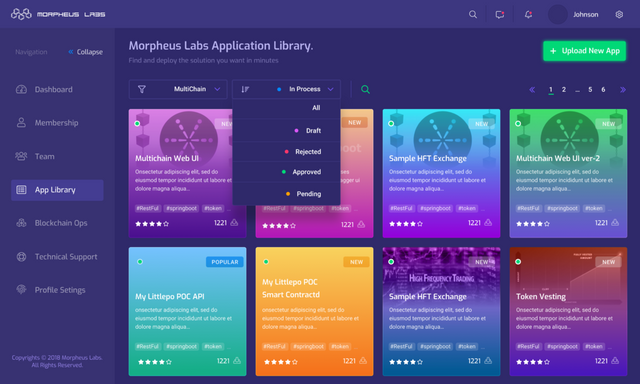 Images shared after authorization
Toward the adoption
I'm writing of a project that can be fly-wheel for a massive blockchain technology grow because, as the reader has already realized, pushes on the adoption. The same adoption can increase the platform value and therefore of own project token
MITx
, that is fuel because it assures the Platform work.
Indeed, developers interested to build a blockchain application, are going to buy MITx token and use them in the platform to sign a monthly subscription. Every subscription plan has own characteristic, linked to application typology that the developer wants to create. It is possible to test the platform with a trial plan that allows visitors to have an idea of platform power. Here you can find a little guide on how to create a private blockchain:
LINK
.
MITx tokens are useful also to keep alive own private blockchain on which the developer is testing or is launching own applications. Indeed the Platform is advanced and instantaneously change MITx tokens with blockchain ones to pay fees on transactions and let the project working.
Conclusion
The project is unique in the cryptocurrency framework due to its specifications. Furthermore, it's in an advanced development phase, thanks to the team's capacities, recognized by big fund investors that have bet on them. The project has signed important partnerships that are going to increase, once that the team is going to improve new blockchains in the platform.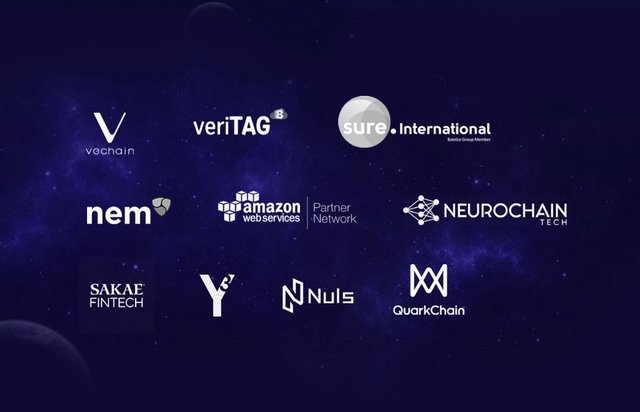 Images shared after authorization
I believe that soon stay in Morpheus Labs will be fashion because it will mean acquire popularity and assure own blockchain adoption, letting miners happy with own fees to earn! :)
For further information visit:
Official web site: https://morpheuslabs.io/#
Telegram: https://t.me/morpheuslabs
Facebook: https://www.facebook.com/morpheusblockchain
Twitter: https://twitter.com/morpheus_labs_
Limit responsibilities declaration: this personal article includes personal opinions and therefore cannot be considered a financial advice.