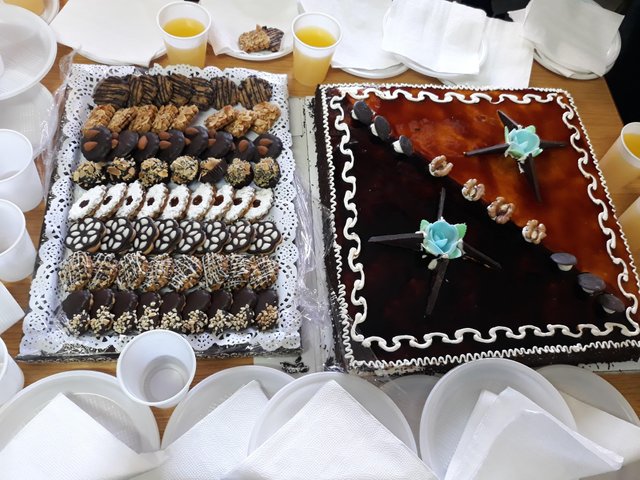 Dear friends
On this beautiful day we celebrated a friend in the work and that under the promotion that came to him from the central administration and we brought this cake and candy to celebrate it and his blessing for this promotion.

اصدقائي الاعزاء
في هذا اليوم الجميل احتفلنا بصديق لنا في العمل و ذالك بموجب الترقية التي وصلت له من الادارة المركزية و احضرنا هاته الكيكة و الحلوى للاحتفال به و مباركته لهذه الترقية.
Paix et amour
Peace and love
السلام والمحبة
@digi5952


Steem on,
digi5952 !
Si vous avez des suggestions ou des problèmes, merci de me laisser un commentaire ci-dessous ou de contacter digi5952 sur le serveur teammorocco Discord, merci.
If you have any suggestion or any problem please leave me a comment below or contact digi5952 at teammorocco Discord server, thanks .
● Discord

Si vous avez besoin de plus d'upvote et de d'abonnés !! système d'échange d'upvote et d'abonnés pour steemit.com Je me suis inscrit et cela semble fonctionner plutôt bien.
if you need more upvote and followers !! upvote and follower exchange system for steemit.com I signed up and it seems to work pretty well.