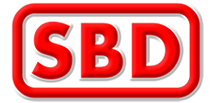 In preparation for an upcoming post, I am asking the community to present me with their best moral dilemmas. The post is to be named "debunking moral relativism," and so I feel that if I am going to try and convince people that there is a definitive right and wrong, and that everything is black and white, as opposed to shades of grey, than I will need to answer some tough moral dilemmas to be successful.
It is as simple as leaving a comment where you provide a situation in which deciding what is right or wrong is very difficult. I do not know how many will be presented, but I do know that I do not intend to answer hundreds. Instead, I will allow the community to upvote their favourite ones to determine three clear winners. So please, after you provide your own, upvote any others that you consider to be very challenging. If there are not enough votes to choose three clear winners, I will use my own upvotes to select the ones that I deem to be the best.
Rewards
50% of the liquid rewards from both this post, and the "Debunking Moral Relativism" one itself, will be divided between the authors of the top three moral dilemmas as follows.
Best one: 50%
Second and third best: 25% each
Note: If I suspect that anyone is cheating in any way, be it through upvoting with alternative accounts or otherwise, I will perhaps use the dilemma still if it is a great one, but I will give the share of SBD to another. So, keep it honest.
---
Upvoting and resteeming this post will not only increase the potential bounty, but ensure that we get the very best moral dilemmas that the Steemit community has to offer, so share this and get your followers involved.
---
I will see you all in the next post.