🚀 🌕 moonSTEEM Update : Preparing for V2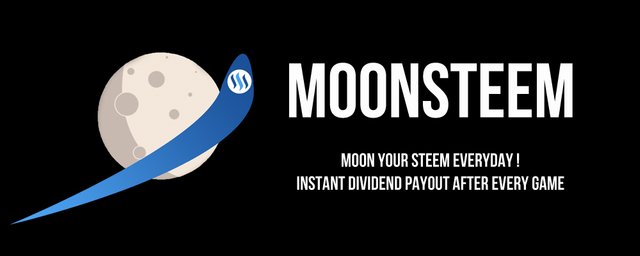 Dear all, we have gained vast experiences and feedback from players and investors over the past few weeks about the moonSTEEM game.
There's a lot of balancing and upgrade features that we are excited to rollout but would require a big overhaul of the existing system.
We will be testing the moonSTEEM V2 the next few days and aim to deploy next week.
Key changes for V2
---
The conversion rate of Steemies will change from 1 STEEM = 1 million Steemies to 1 STEEM = 1 thousand Steemies (so 1 Steemie will be equal to 0.001 STEEM)
The Dividends system will be completely reworked. Instead of real-time Profits&Losses distribution, we will switch to a "buffered" system where profits are put aside, excluded from bankroll and then distributed, to secure the gains for shareholders and ensure continuous, stable and growing dividends for shareholders.
The weight of each role will change and all items will in v2 provide a lifetime share of Profits&Losses.
The house edge will switch to a 1% fixed + 1 % variable to a 2% fixed directly embedded in game multipliers (so no more 0x).
The ratios of Max Profit / Max Bet will be adjusted.
Transition from V1 to V2
---
As the updates require some core changes, V2 will be independent of V1.
A new provably-fair seeding event will be made and the database will be cleared up.
We will need to restart everything and the site will be down thus we seek your utmost understanding and patience.
In approximatively 2 hours, we will stop gaming, deposits and invest features but the website will stay up for 2 days after that. During that time you will be able to withdraw.
If you don't, transfers will automatically be made when we "take down" V1 and all positive balances (superior or equal to 1000 Steemies / 0.001 STEEM) will be directly sent to your Steem account.
Recommendations for the different types of participants :
[Players] We will be stopping the game in 2 hours time, if you're running scripts please be aware of that and stop your scripts when possible.
[Investors] If you're currently "at loss" (dilution fee taken is higher than what you got from dilution and what you withdrew from your P&L balance), we will sent you back the difference (if superior or equal to 0.001 STEEM - 1000 current Steemies).
[Delegators] You can keep your delegation to the @moonsteem account, it will be taken into account in V2.
[Sponsors] All affiliates you got will be maintained in V2 (if they come back to the site, as all other data will be cleared - their bets, etc.).

If you reside in a location where gambling, or betting over the internet is illegal, please do not click on anything related to these activities on this site. You must be 18 to 21 years of age to click on any gambling related items even if it is legal to do so in your location. Recognising that the laws and regulations involving online gaming are different everywhere, players are advised to check with the laws that exist within their own jurisdiction or region to ascertain the legality of the activities which are covered.
The game provided by moonSTEEM is based on blockchain, provably-fair, and transparency. As with all gambling, there's entertainment value for the thrill and it also carries with it a certain degree of financial risk. Players should be aware of these risks and go with the amount that you can afford to lose, Be responsible and don't overindulge.