🚀 🌕📰 moonSTEEM Official Launch | Countdown in 3...2...1 ! Deposit and Invest features open !

8 days ago, we did the pre-launch of moonSTEEM !
And the steem communities responded very well ! You're awesome ! ! Here's some little milestones over the past week.
22 Feb 2019 : Provably-Fair Seeding Event
23 Feb 2019 : moonSTEEM pre-launch + sneak peak promotions
24 Feb 2019 : First 50 players registered, announced upsize promotion to 200 (achieved in under 12hrs)
26 Feb 2019 : Listed on 5 main dapps listing sites : steemapps.com, dapp.review, dapponline.io, stateofthedapps.com, dapp.com
27 Feb 2019 : Dividends distributed passed 20 million steemies (20 STEEM)
2 Mar 2019 : Total Wagered passed 1 billion steemies (1000 STEEM)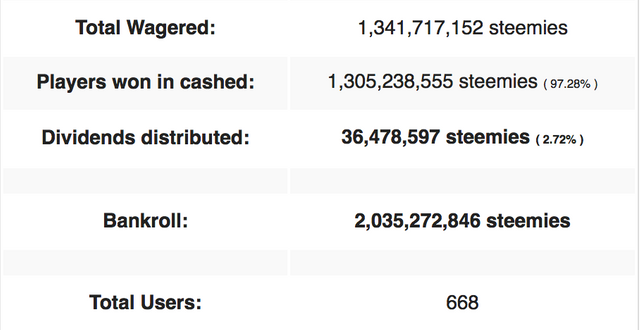 As of 3 Mar 2019.
During the pre-launch phase, we have received various feedbacks/suggestions from players, some will be added to the game as we do future upgrades. We also sorted some bugs and implemented upgraded security measures to the system.
Countdown in 10, 9, 8...
Finally it's the launch day for www.moonSTEEM.com 4 Mar 2019. The first steem dapp to aim for the moon together with many adventurous steemians, let's embark on a journey trying to moon our steem everyday !
3...2...1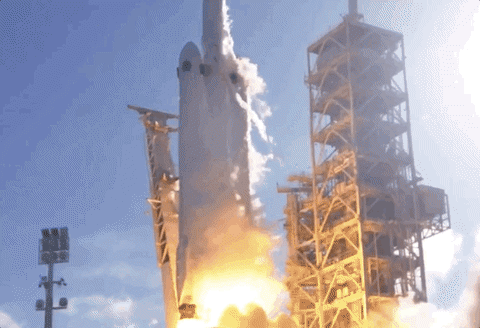 Deposit & Withdraw - Temporary Limits
Deposit
Players can now deposit steemies (Min: 1000 steemies = 0.001 steem as this is the smallest transferable amount via steem blockchain ) to their account for bigger bets or access the 'invest' feature. There's a temporary limit for deposit, Max: 50 STEEM per account per 24hr. Note : SBD deposit will be automatically refund. Please deposit STEEM only.
Withdraw
Players can withdraw from their 'playing balance' anytime (Min: 1000 steemies = 0.001 steem as this is the smallest transferable amount via steem blockchain). There's a temporary limit : withdrawals will be automatically processed within the limit of 5 STEEM per account and per 24 hours. Above that, all withdrawals stay possible but they will require admin confirmation before being transferred to your Steem account. This should take less than 24hrs (hopefully it will be a lot faster than that) to process depending on load.
The only goal with these temporary limits is to ensure the site, the players' and investors' funds are 100% secure.
Limiting deposits limits risk (potential losses) for players and investors if there's a security flaw, withdrawal limits makes sure that if there's indeed a security flaw, it can be repaired without too much damage on players' and investors' funds. Little by little these limits will be increased, until the confidence in the system and security is optimal, then there will be no more limits at all.

Invest
Investors can choose to bet on the house and earn up to 30% stake under Invest role of P&L share base on relative model. There will be a 0.5% dilution fee when investing and the percentage will go up as time pass (will be capped at 1 or 2% after the reviewing the volume in about 30 days time). You can withdraw your invested steemies anytime (minimum 25% of total invested amount).
For details on what's P&L share, how to earn more share, invest & dilution https://steemit.com/moonsteem/@moonsteem/pre-launch-update-moonsteem-com
Recharge your 'FREE' steemies
One of the most popular question from players, "how do i get more steemies ?" Well you can always leverage on the steem blockchain unique system of daily rechargeable voting power. Make sure you login to www.moonSTEEM.com at least once before making the upvote. Upvote @moonsteem post(s) / comments(s) to recharge your steemies. It will take about 1 minute to be reflected on your account, please refresh your game page.
Delegation
Without promoting this feature or delegation links, some of the moonSTEEM fans already went ahead and supported us with delegations. BIG Thanks to YOU ! Special thanks to @cardboard for creating the command which create delegation link to moonsteem for users. Special thanks to @broncnutz @stimp1024 for your generous delegations ! 🔥
We greatly appreciate your effort to post about your experiences and review about @moonSTEEM. Check out the player's blog here - https://steemit.com/created/moonsteem
Enjoy reading all of them !
Stay tune for our introduction post in the next few days. Meanwhile here's some of the highlights winnings from players.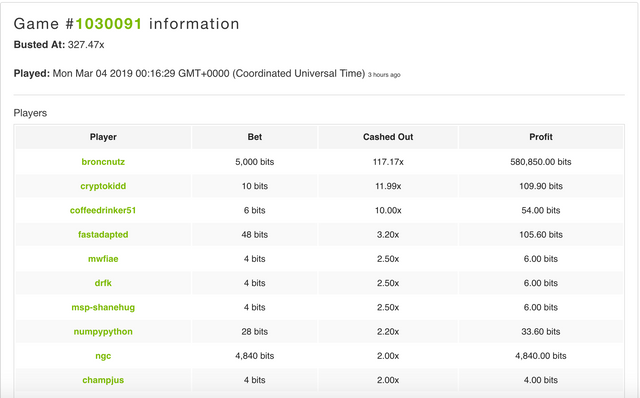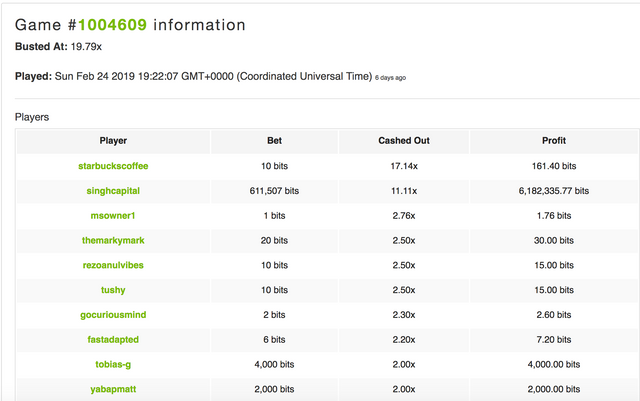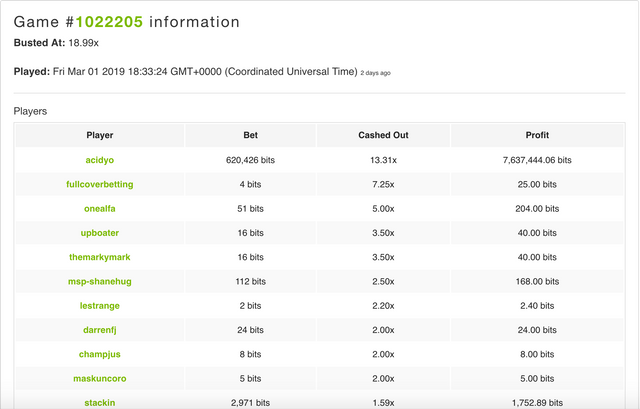 Record Highest Multiplier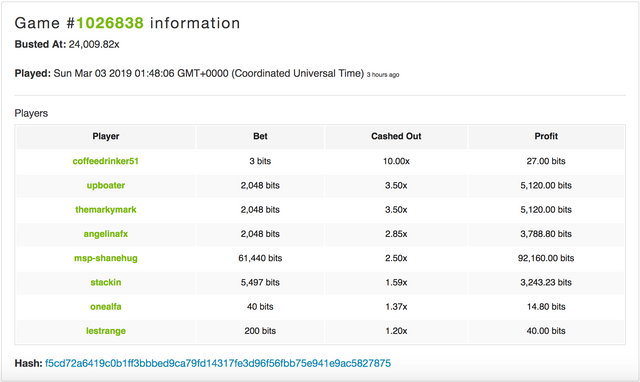 Bonus Offers
New First time players get 100 FREE steemies to try out the game.
Resteem this post [7 days bonus] and tag 2 friends[3 days bonus] to get a share of the P&L (promotion)
All players that tried out moonSTEEM during pre-launch phase get bonus 1000 FREE steemies.
Discord - https://discord.me/moonsteem

If you reside in a location where gambling, or betting over the internet is illegal, please do not click on anything related to these activities on this site. You must be 18 to 21 years of age to click on any gambling related items even if it is legal to do so in your location. Recognising that the laws and regulations involving online gaming are different everywhere, players are advised to check with the laws that exist within their own jurisdiction or region to ascertain the legality of the activities which are covered.
The game provided by moonSTEEM is based on blockchain, provably-fair, and transparency. As with all gambling, there's entertainment value for the thrill and it also carries with it a certain degree of financial risk. Players should be aware of these risks and go with the amount that you can afford to lose, Be responsible and don't overindulge.