#Monthlyauthorchallenge initiated by @steemit-mac
Every day I pass by this wonderful forsythia tree. Its yellow flowers always make me think that somehow, the tree locked in some sun rays.
If you pay attention to the photo, you will notice the shy cherry tree hidden behind the golden miracle. They blend together so well.
I'm so sorry that their blossoms started to wither and fall. The sidewalk is covered by yellow and white petals and I feel sorry just to step on them.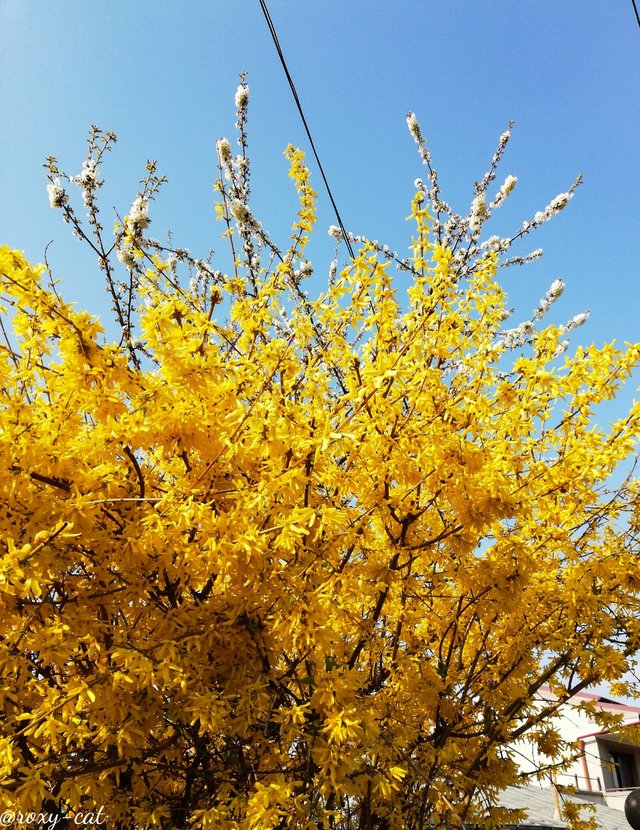 ---
Check out the challenge started by me and @erikah, SeasonChallenge. We would love to learn about your impressions towards the Spring (these being the theme until 3rd of June).



Member of The Steemian Directory