📷 Steemit M.A.C. by @future24, December 2018 - Day 1: Nairobi
Hello dear Steemians,
here is my 1 post in 31 December 2018 for the Steemit #monthlyauthorchallenge from @future24.
I start to participate in 2018, and I will finish in 2019 - it will be fun!
This photo is exactly 1 year old and was made in Nairobi in 2017.
I love children and at every opportunity I try to talk with them.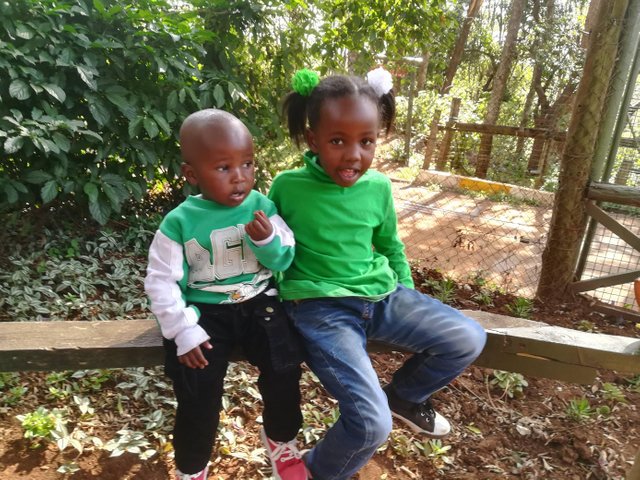 Rules of the Steemit Monthly Author Badget Challenge:

Post 1 article with a photo of your life every day for one month and use the tag #monthlyauthorchallenge for this posts & a recognizable title like "S.M.AC by Your Username, Month X - Day X!" for example!

You don´t have to add a detailed describtion to your photo article and it can be a quick photo post with Steepshot for example too. (But don´t forget the #monthlyauthorchallenge tag & the recognizable post-title!)

It´s not important that the photo of your life is up-to-date, but it shouldn´t be older than 1 year, or you can also choose a photo of your childhood if you like, or a video recorded by yourself etc...

To make it more comfortable for everyone, you don´t have to nominate someone for the challenge every day in your daily post. Nominating is voluntary, but to share this fun, I would suggest to nominate some other Steemians from time to time, so that you can do this funny challenge together.

Your challenge ends when you reached the Monthy Author badget on steemitboard.com and then just make a final post that you finished the challenge. Info: The period for the Monthly Author Badget is always from the first of a calendar month until the last day of this month.
More detailed conditions of the contest can be found at the link - https://steemit.com/monthlyauthorchallenge/@future24/steemit-monthly-author-challenge-by-future24-february-2018-day-1