Monthly Author Challenge - Hanging On To That Diet With Yong Tau Foo...
I'm still hanging on to that diet that I started out on 3 weeks ago, staying low-carb in hope of shedding some weight but unfortunately, I still have no results to show, at least nothing that is clearly visible.
To keep on the diet, dinner last night was yong tau foo, a Hakka Chinese cuisine consisting primarily of tofu filled with ground meat mixture or fish paste. Variation of this food include vegetables and mushrooms stuffed with ground meat or surimi. It can be had in a soup or dry with sauces. I opted for the what I would to believe as the healthier option, with soup.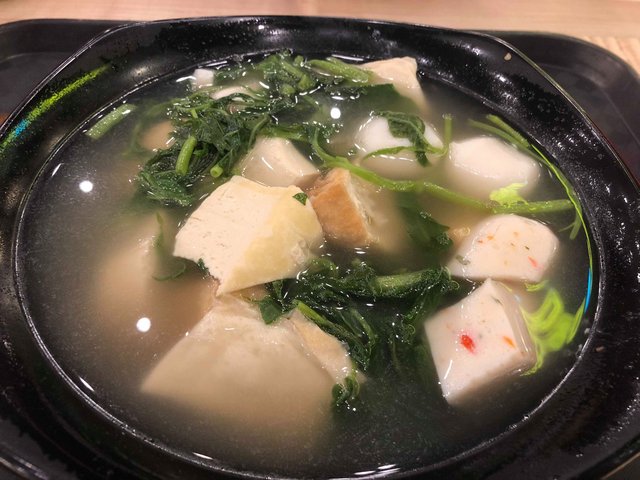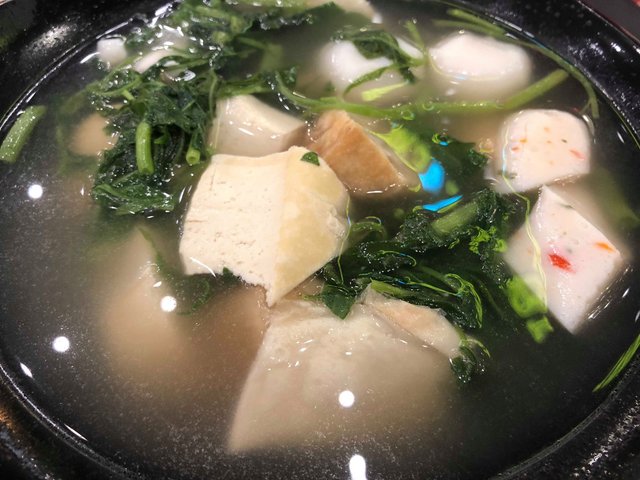 Notice the greens, yes, I had to point that out as I give myself a tap on the shoulder ;)
Hahahaha... I have to admit that although it tasted alright, it's still a far cry from a juicy steak.
I'm still hanging on hoping to see that shrinking tummy :)


We are all on a journey, remember to enjoy the sights and sounds along the way, and do good as often as you can and as much as possible.
Alex


Here's a few more from that little voice in my pea-brain head ;)
https://steemit.com/monthlyauthorchallenge/@alexthemagician/monthly-author-challenge-japanese-lunch-today
https://steemit.com/monthlyauthorchallenge/@alexthemagician/monthly-author-challenge-dim-sum-or-light-snack-not-exactly-light-in-this-case
https://steemit.com/monthlyauthorchallenge/@alexthemagician/monthly-author-challenge-it-s-the-weekends-the-time-to-pick-up-the-wand-and-spread-smiles-and-laughter
Here are some useful apps and resources that I use to keep track of my progress on steemit.
My favorite is steem.supply and you will soon find out why ;)
http://www.steem.supply
https://steemd.com
https://Steemnow.com
https://steemdollar.com