Monthly Author Challenge - Certified Glutton Reporting
I love food, all kinds of food of different nationality, sweet, spicy, fried, steamed, baked... You get the idea ;)
The certified glutton... certification based on the waistline, would like to share an Indian dish today.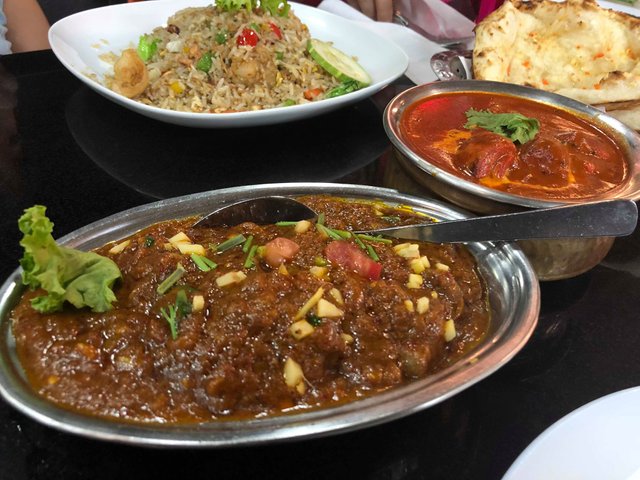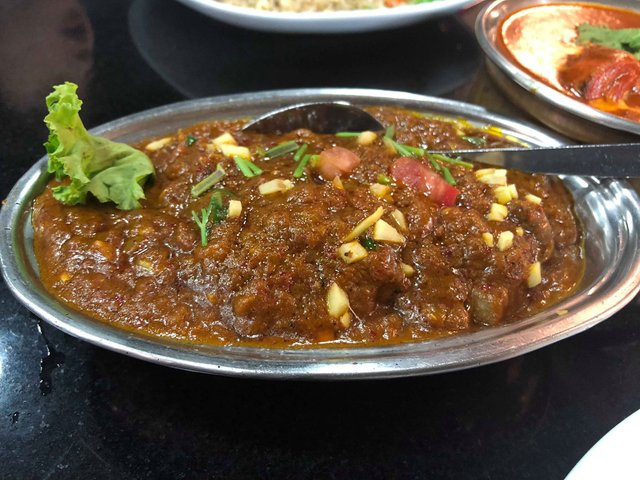 Known as Mutton Vindaloo, it's slightly spicy with a tad of sweetness, very appetizing and perhaps a good entry dish for those who might not be used to spiciness. I thought it goes very with Naan, an Indian bread.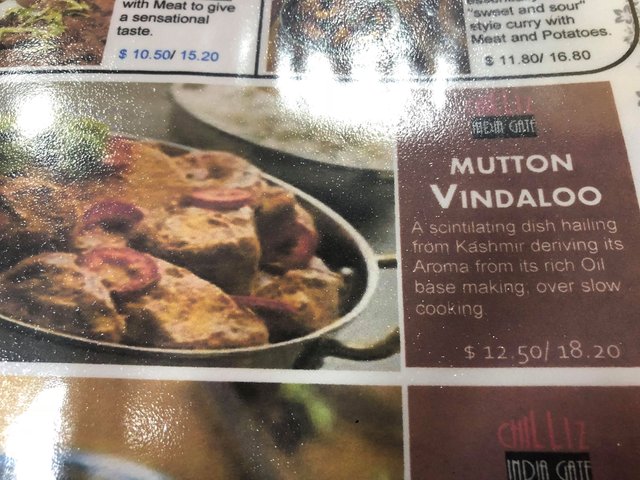 Here's how the restaurant describes it. Yes, lovely aroma from the dish that made me salivate still clearly in my mind.
Ok, I need to go clean the drool on my keyboard now ;)


We are all on a journey, remember to enjoy the sights and sounds along the way, and do good as often as you can and as much as possible.
Alex


Here's a few more from that little voice in my pea-brain head ;)
https://steemit.com/monthlyauthorchallenge/@alexthemagician/monthly-author-challenge-japanese-lunch-today
https://steemit.com/monthlyauthorchallenge/@alexthemagician/monthly-author-challenge-dim-sum-or-light-snack-not-exactly-light-in-this-case
https://steemit.com/monthlyauthorchallenge/@alexthemagician/monthly-author-challenge-it-s-the-weekends-the-time-to-pick-up-the-wand-and-spread-smiles-and-laughter
Here are some useful apps and resources that I use to keep track of my progress on steemit.
My favorite is steem.supply and you will soon find out why ;)
http://www.steem.supply
https://steemd.com
https://Steemnow.com
https://steemdollar.com