My entry to #monomad hosted by @monochromes is Sunday Cat in blackn'white looking out the window.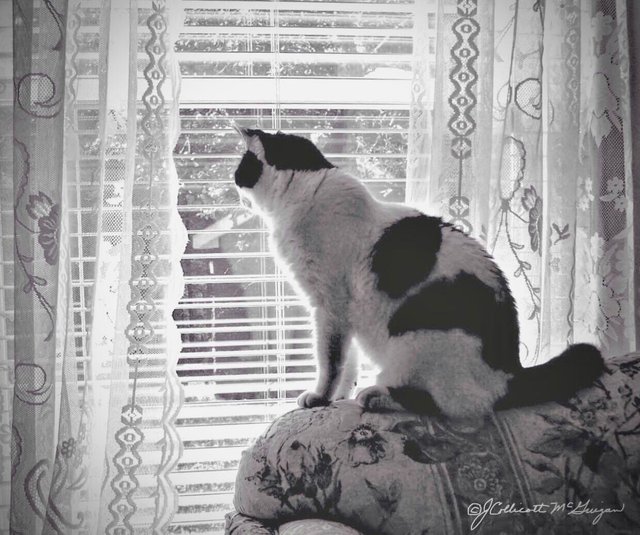 As most of you know, I have two cats, Red and Sunday. Sunday is the most affectionate and wants to be on my lap a lot of the time.
When he first came home with me he was an injured barn kitten having fallen out of the hay loft and injured his eye. Cow mature was stuck to his tiny body. Although there were other barn cats there, his mother had been missing for a week. The farmer suspected a coyote had gotten the mother cat.
Once I saw the state this poor little black and white kitten was in, I couldn't leave him there to die. I wrapped him in a blanket I had in the car and brought him home. My other cat, Red, was not impressed and thought he was a rat or something. Luckily I had a cage to keep Sunday safe until Red figured out he was of the same species.
Once I got him home and bathed him, it was a struggle to feed him at his young age. It seemed the other adult cats on the farm had been providing Sunday with fresh mice to eat. For the first week or two he would only eat raw meat. Gradually he was able to eat the same cat food as Red.
As for the injured eye, it didn't look like it would ever be right. Every day I bathed it in a mild solution of warm water and baking soda. Some days after the bathing solution, I would dap a tiny smidgen of castor oil on his eyelash. Gradually the eye improved and now both eyes look healthy and identical.
Sunday is an unusual name but it was on a Sunday he became a member of the household.


Sunday in sepiatone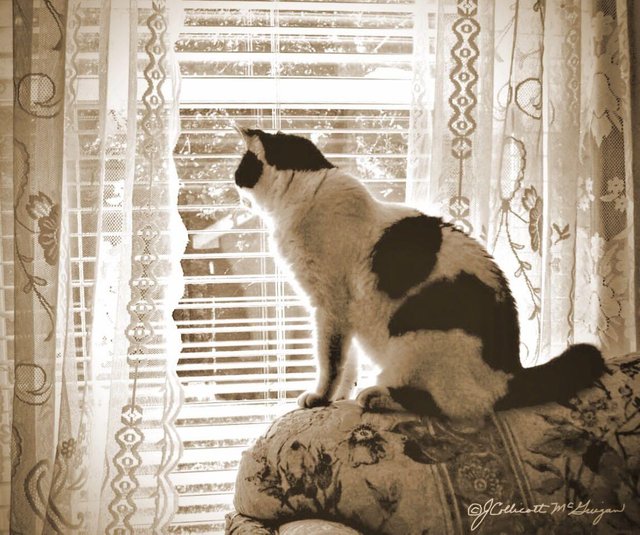 Happy Caturday to everyone
---
The daily topics for MonoMad are not mandatory anymore, but I'll leave them here
in case you need some extra inspiration for any particular day.
Monday - Macro
Tuesday - Street
Wednesday - Abstract
Thursday - Animals
Friday - Flowers
Saturday - Silhouettes
Sunday - Skies
---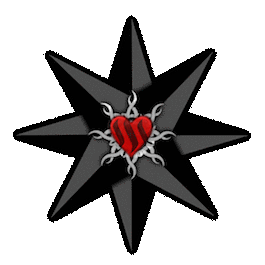 #thealliance