📷MONOMAD. Thursday - animals.
Do you think Zebra has white stripes on black wool, or black stripes on white?)
In the photo of Grant's Zebra - Equus quagga boehmi, this is the subspecies of the Burchell Zebra. In the wild, Grant's zebras live in the savanna parks of Zambia, Congo, Tanzania and South-Eastern part of Kenya. I met her at the Kaliningrad zoo.
Beautiful, isn't it?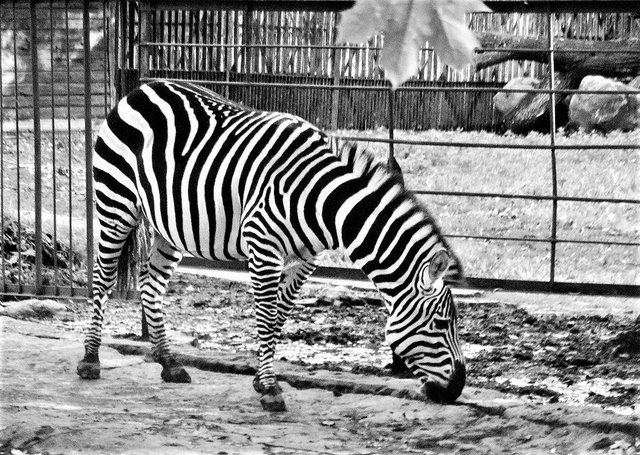 Category | animals
Settings | ISO-800 f/4/5 1/200 с
Camera| SONY DSC-HX300
Location | Kaliningrad, Russia
#MONOMAD challenge hosted by @brumest
Monday - macro
Tuesday - street
Wednesday - abstract
Thursday - animals
Friday - flowers
Saturday - silhouettes
Sunday – skies