Feels Like Looking at Pieces of Candy Clouds.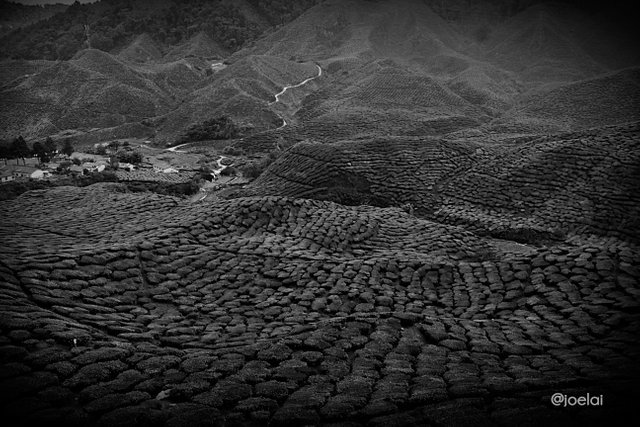 It always amazed me how organised the plants grows in the Tea Plantations.
As if a sea of clouds have fallen, covering the mountains.
With a river running through it. So soothing looking at this view.
Thank you again Mother Nature for bringing this wonderful scene to us.
I can still feel the chilling cold wind just by looking at this photo.
Hope you enjoy the view as much as I do.

Photo was taken with my Canon EOS 550D camera. This is my entry for the #monomad challenge by @brumest and @monochromes. To know more, here is the contest details.
Thank you for viewing, and see you all soon in my next post.

Thank you for stopping by, this is a place where I can share the things I enjoy in life, art, gardening, nature, foods. This is why my divider above are filled with all the different kind of icons that I love doing. I hope you enjoy my post so far, leave me a comment if you like.
谢谢您的到访,这里是个我可以分享关于我所喜爱的生活,包括艺术,园艺,大自然,食物等等的地方。 这就是为什么我上面的页脚全都是我喜欢做的不同类型的图标。 我希望您喜欢我的帖子,如果您喜欢,不妨留下您的评语。
Proud Member of:

Proud curator and editor of #cn-malaysia