One of the many... many churches in Lisbon - Convento da Ordem do Carmo [Convent of Our Lady of Mount Carmel]. Stunning, big white building that is actually easily to miss when you don't know where to look. Among all the houses, trees and narrow streets.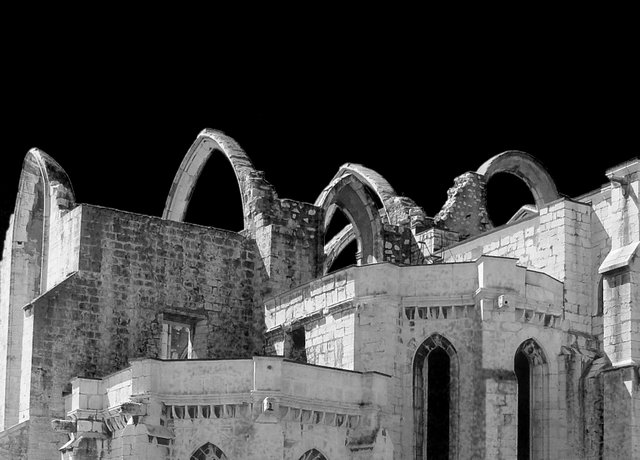 The church was almost destroyed during the earthquake in 1755. Google will tell you about it, so I will not :p
The arches and the monumental walls, narrow tall windows are really impressive. All made of white stone.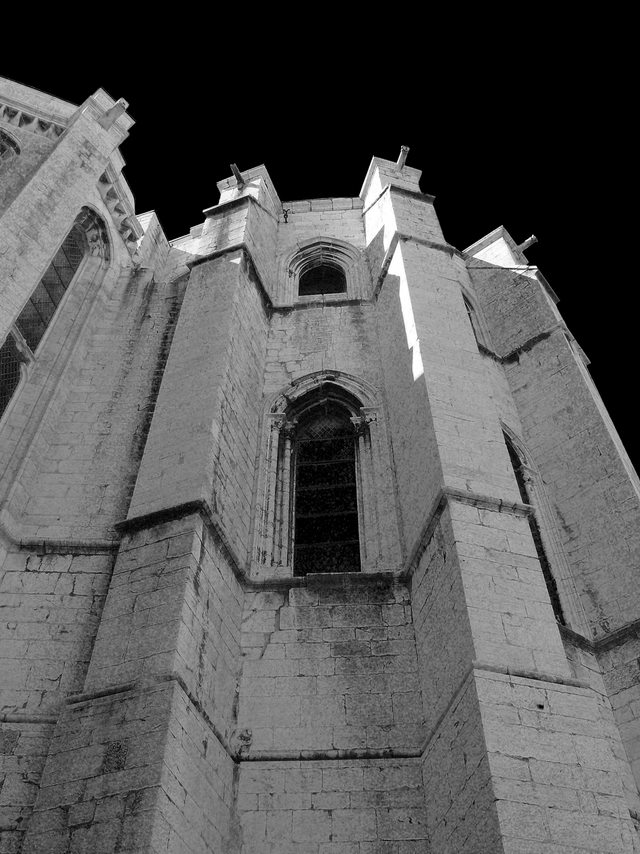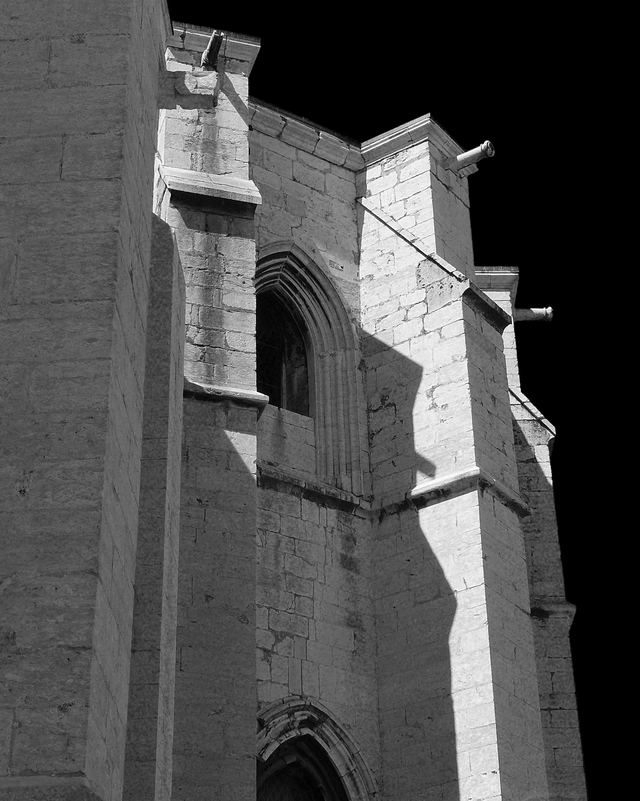 »«
Shot with Nikon Lumix DMC-FZ8
Click on the image to view full screen!
»»-------------¤-------------««

Join Monochromes on Discord
Project supported by Qurator
vote for @qurator as a Steemit witness on
steemit.com, or SteemConnect
Thank you.