The National Museum of Malaysia in Kuala Lumpur...
I had the opportunity one early Sunday morning to be directly across it on an elevated location to get these shots
It is rare to get the road in front of it to be so empty as this is right smack in the heart of the city and even if it was not chock-a-block with traffic jams, there would be lots of vehicles zooming past!
---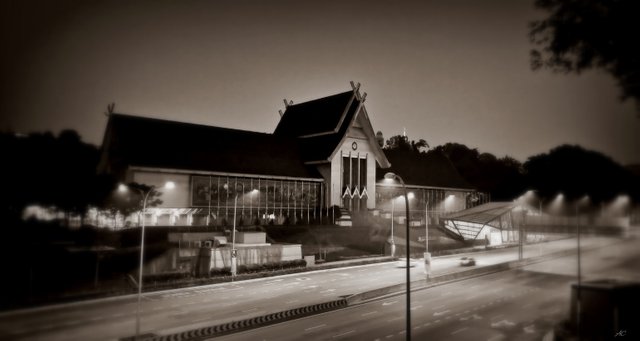 Work brought me to this location and I was mighty pleased to get to this strategic location at that ungodly hour, before sunrise
The only thing I lacked was my camera, so these were caught with my handphone in dim light
Bear with me, please...
First, a sepia, since it was still quite dark
---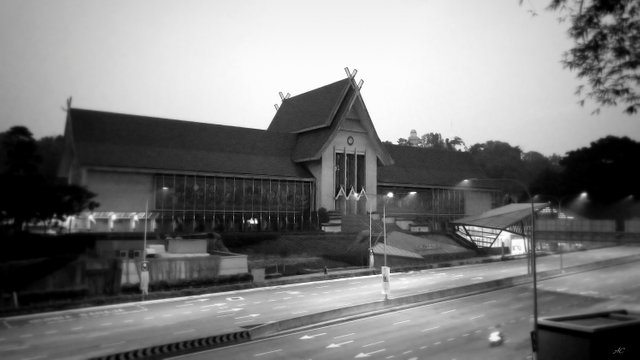 Closer to sunrise, every second and minute counts
Here, the sky has brightened
Road is still relatively quiet since it was a Sunday
---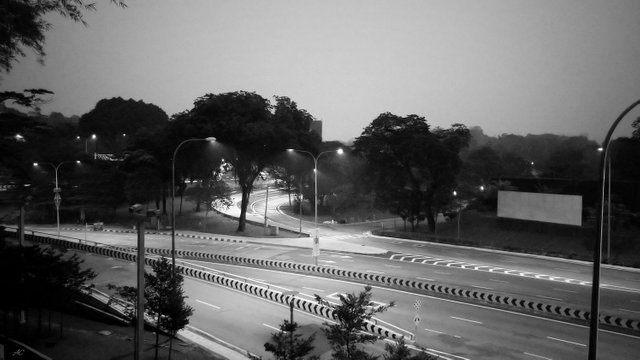 On the other side of the highway...
That's it... once it was totally bright, it wasn't fun any more
And the traffic started filling the roads...
And I had to get to work!
---
Captured with SONY Xperia M5 | © image & text original content | click image for fullscreen view
---
---



I'm with QURATOR... Are you?