Black and white complicatedness!
If such a word existed...
Complicatedness in nature instead of the abstract in nature I had recently...
I just took shots of a row of plants that were literally dripping in water droplets - could have been the early morning dew or some rain from the night
All I know is that they looked fabulous in the morning light and I had to get them!
And here today, to see if I can impress you with black and white versions of what I saw... Let me know
---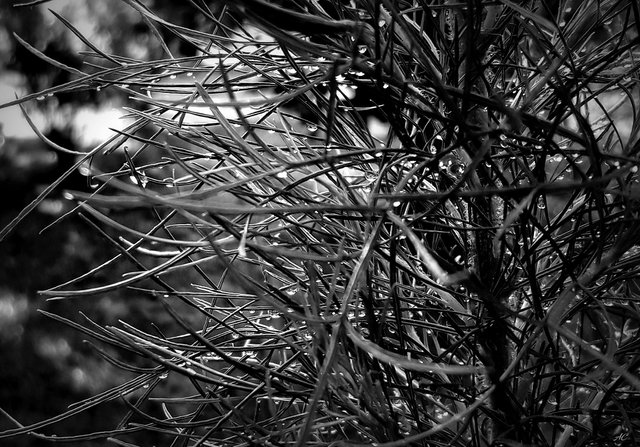 To start off with a simple straight forward shot
This was slightly under the higher foliage, hence a slight shadowy feel as it remained darker where I stuck my handphone in
Yup, these are all handphone or smartphone shots!
---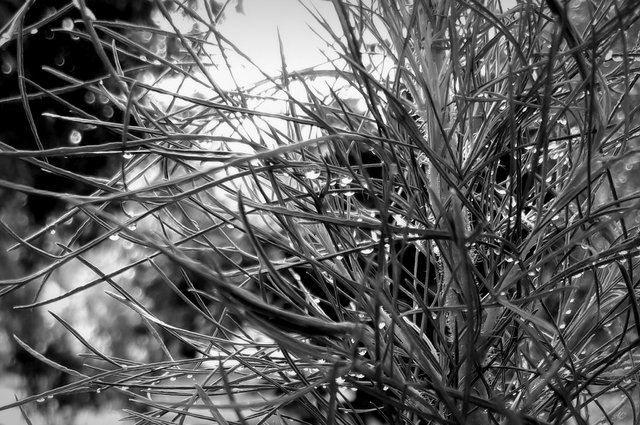 A little higher up the little tree, catching more light
Even the little hairs on the centre stem is lighted up by the sunshine
Caught some obvious bokeh here...
---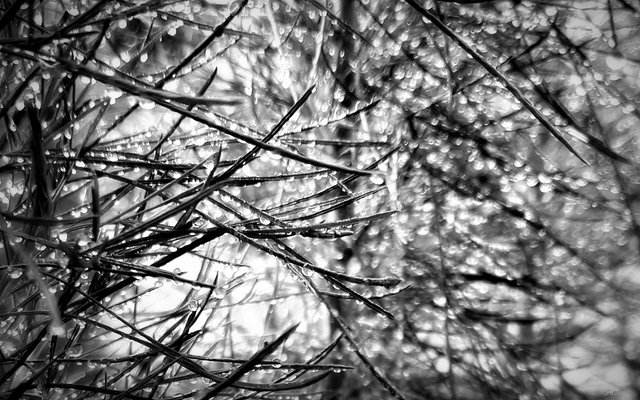 And finally....
This is one mad complicated one!
I wanted this as my first shot but thought people wouldn't be able to grasp it from the thumbnail - looks a mess...
But in full screen - I actually love this!
Am quite proud of it...
Not sure if others feel that way about it though... lol
Heck of a lot of bokeh going for it too!
Posting these for #MonochromeMonday by @old-guy-photos
---
Captured with SAMSUNG J6 | © image & text original content | click image for full screen view
#monochromes and #monomad are by @brumest
---



I'm with QURATOR... Are you?