Furious clouds wait for no man...
Have you ever seen when the clouds are so dark, it turns day into night...
When the dark clouds all but cover the sky, but somehow a gap shows... and that is where day shows itself
And brightly it shows itself... until sometimes light overpowers dark, winds chase the darkness away
And calm prevails...
---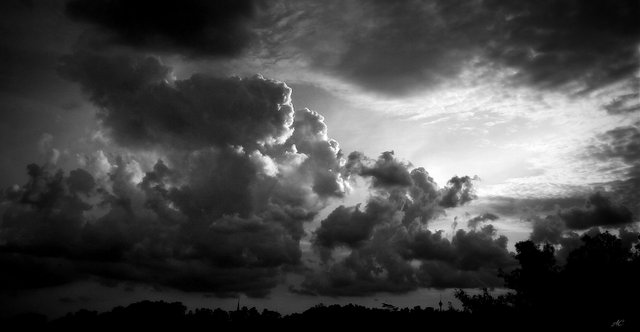 Almost dark, and yet, that gap in the sky is blindingly bright
It can't be night or dark yet
The time is only 6.21pm
Not even sunset or twilight yet
Yet the raging furious storm clouds bring darkness
They race across the sky
Ever changing, charging furiously...
Will it storm? Or will the winds chase the storm away...
---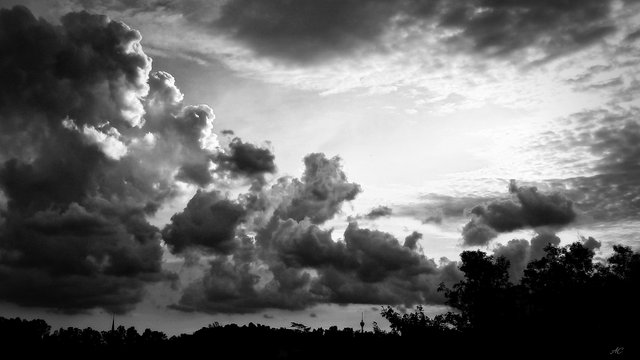 Just one minute later... the 'victory' shows itself!
Oh yes, light conquers dark
Winds are on the side of the light
The bright gap in the sky widens
The storm clouds melt away
But what a sight
The war of dark and light!
---
Captured with SONY Xperia M5 | © image & text original content | click image for fullscreen view
---
---
---



I'm with QURATOR... Are you?

Vote for Qurator as a Steemit Witness
via steemit.com or steemconnect