monochrome monday — 1953 Pontiac Chieftain


A little research proved this vehicle to be a 1952 or 1953 Pontiac Chieftain.
I can only judge by the chrome moldings and roof visor. The accuracy really depends on the information provided on the websites I visited.
A Chieftain with the same markings as the one in my photo is listed for $48,000 US in fairly mint condition.
This old rusted bucket of bolts was abandoned at the end of someone's property. If you enlarge the photo you will see old tires stuffed inside the car.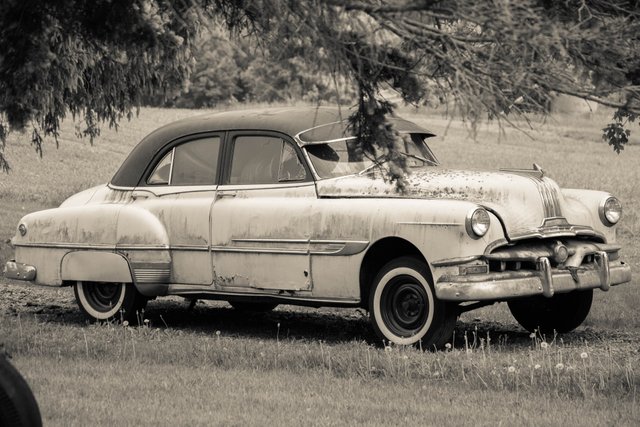 I will build a car for the great multitude.
It will be large enough for the family,
but small enough for the individual to run and care for....
But it will be so low in price
that no man making a good salary will be unable to own one...
Henry Ford, My Life And Work
...so much for Henry Ford's dream...not everyone can own one...
photos by

Nikon D3100
Nikkor Lens 55mm-200mm
Adobe Lightroom
©All rights reserved, 2018