A little Monday Clog Dance, Anyone?
The Dutch branch of my tree was plucked from The Netherlands long ago, in the mid-1500s actually; long, long ago. But roots in some go deep and I've enjoyed wearing these clogs off and on for many years. When I wear them (I really don't find them at all comfortable, painful is the reality) I mostly think,
"How the heck can people work in these??"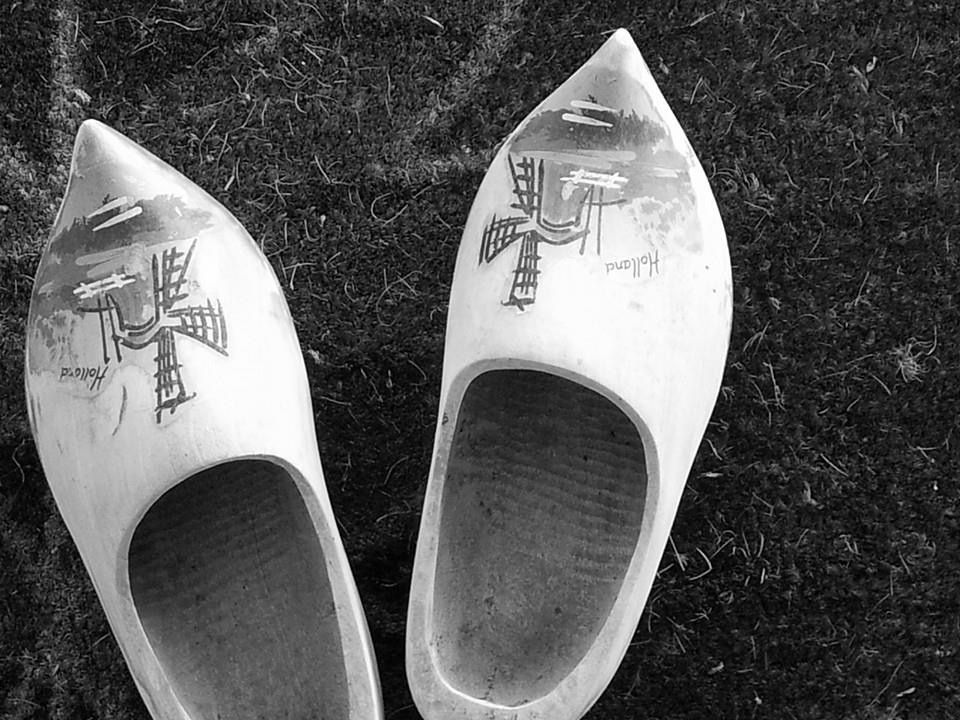 ---
---