For many people the notion of becoming a millionaire is something that they want, but think they can't achieve realistically. If you were to ask them what "What would you do to become a millionaire?" you might hear something like "I would do whatever it takes!". Better yet, you might ask someone if they would do something stupid, do something dangerous, devout a year of your life for it, sell your business, even sell an internal organ of yours? The likely answer is, yes. Well, I hope many would seriously consider before selling an organ and decide not to, but people do it for less, much less. The point is people would do pretty much anything to become a millionaire, just not what it really takes: take their time.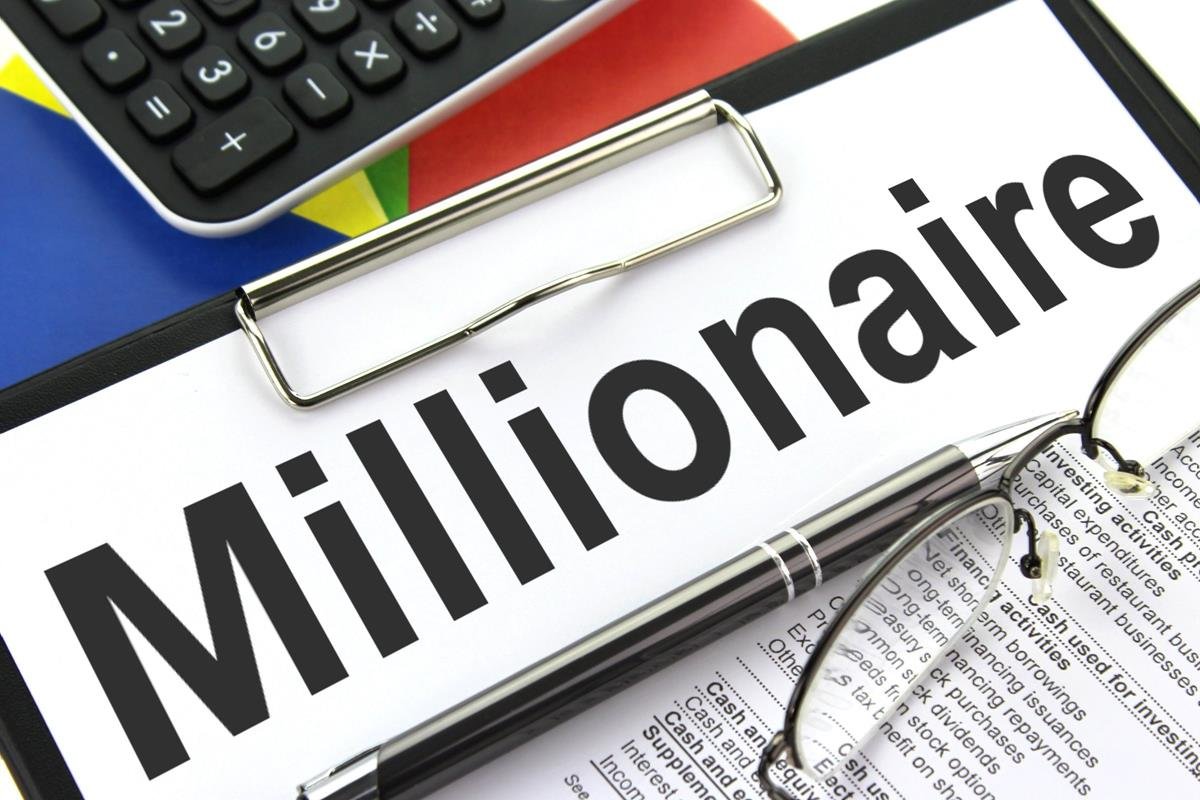 Nick Youngson - http://nyphotographic.com/
So how do you become a millionaire?
I love the most obvious answer to this question, which I've told before: start from a billion and spend your money! Anyone can do that right? Haha, no but seriously most people who are reading this, will be able to become a millionaire. It just takes time.
You can either put much effort into becoming a millionaire, work your ass off and save money. Maybe create a business that becomes successful. Well, I can't really help you on that, seeing as there are so many startups these days that fail. But what I can help you on is the easier way: investing.
How to invest to become a millionaire?
Investing is easy. You save money and you put it to grow. The money you invest will grow if you invest it correctly, however investing isn't a get rich quick scheme and that is where most people drop off. They don't realize that anyone can invest. Anyone can be successful at investing. It just takes time an nerves.
The easiest way to start investing is index funds. Index funds are funds that are not actively managed. They will grow the way the market grows. Meaning that when the market grows the fund grows, the interesting part is: the market never stops growing. Through out the history markets have always been growing. Despite what it might feel like to a lay person, that markets only grow occasionally and we never really get anywhere, well that is not true. It is true that there are ups and downs and the downs you feel and the ups you might not. But if you look at any index the chances are that currently they are up.
By investing in an index fund you will just leave your money to grow and your money will continue to grow on its own. Ofc you need to realize that some index funds are better than others, but you can easily find out what is the best index fund in your country by googling. I have the impression that S&P 500 is the best index fund in the USA. That has grown at 9.8% annualy. But I would causion to expect around 8% from the average index fund per year. Now you won't see 8% every year, you'll see 13% one year 5% next year, you might even see -1% some year. The average will, however, settle down to around 8%, the trick, however, is to invest for a minimum of 10 years.
In addition to investing for 10 years, you'll need to invest every month, preferably the same amount. Unfortunately, 10 years is still a short time for investing, so if you wanted to become a millionaire in 10 years starting from now savings. You'd have to save 6000 a month. Before, you go like "Oh I don't have that kind of money" bare with me. You might not be able to become a millionaire in 10 years, but you might be able to become a millionaire in 20 years. Starting from nothing, it would take you roughly 1900 a month to become a millionaire in 20 years. Ok, still not possible for many, I get you. Well, don't stop there. You can manage a million in 30 years by investing 800 a month. See what is happening? The longer you invest the less you need to invest per month to become a millionaire.
For those of you who prefer to take the chance and maybe make it to a million a bit faster, you can try other forms of investing. Learning to invest is probably the single most productive thing you can do. By investing in the stock market you can possibly beat the market and maybe make 10% interest per year. Or better yet, invest in cryptocurrencies and you might make anything from -100% to +200 000% a year and that might not be to roof. However, you need to realize that investing in cryptocurrencies is much more riskier than other forms of investing. However, I try to break down cryptocurrency investing in many of my posts, to compare it to other forms and by doing so maybe establishing good ways of investing in cryptocurrencies. I argue that isn't so hard either, but you probably won't make +200 000 very often without huge risk.
If it is that simple, why aren't there more millionaires?
Good question! There is a simple answer to that. People generally want to become millionaires over night. That isn't going to happen. Better get used to that. Again, there are ways to become a millionaire through businesses etc. but those take a lot of effort. But there are also ways to become a millionaire for much less effort, but a lot of time. Now, which is right for you? You could even opt for both. They don't cancel each other out.
What I want to say is: people would generally do anything to become millionaires except what it really takes. They trick themselves into believing it is something that can't be achieved other than through luck. Whereas that is the hardest and most unsure way to achieve a million. Stop trying to be an instant millionaire and become a millionaire.