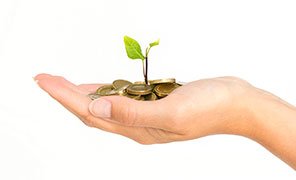 Every year millions of people come up with a New Year's resolution; a long-term goal they wish to achieve. They tend to be the same year after year, with one of the most common being to save money.  
So, if saving money is the forefront on many people's minds, then why do so few people achieve to acquire and hold wealth? I'll give you a hint; it's not because of the economy. 
The reason people struggle to become wealthy is simply because they do not know how. There is a reason why wealthy families tend to have wealthy children; they understand how to acquire wealth and therefore their children are exposed to these tendencies. Building wealth is a skill, and thankfully for you and I, it is a skill that can be learned.  
My first year at college, after all my scholarships and grants, as well as gifts from family, I had acquired nearly $2,000. It was the largest amount of money I had ever had at one time. I was sure it would last me the entire school year, and probably the summer too!  Several months later I was in horror to realize that I burned through almost ALL my money! To this very day, I still have no clue where the money went.
 I spent it carelessly and had nothing to show from it. I knew I needed to change the way I handled money, and for several years I have done just that.  Here are 5 tips that completely changed the way I look at money today.   
1. Pay Yourself First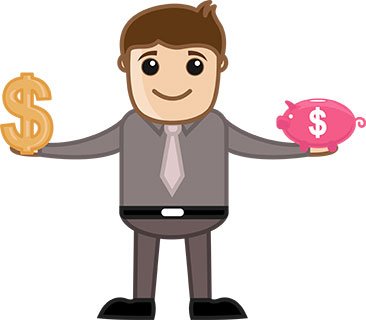 This first tip comes from my favorite book: Richest Man in Babylon.   
"A part of all you earn is yours to keep. It should be not less than a tenth no matter how little you earn. It can be as much more as you can afford. "   
For every paycheck, take at least 10% and save it. Do this BEFORE you pay your bills. If you have direct deposit you can have this be done for you automatically. I know what you're thinking right now: "Is that it? That's the big secret? Come on…".    I felt the same way at first, but now I realize that this is the most important step! 
If you do this every time you get paid, it will change your life. Even if 10% does not seem like a lot, the true power comes from consistency and developing the habit. In time, you will find that you enjoy saving money and watching your bank account grow. The pride that comes with hitting a new savings goal is incredible. Make it into a game.   
2. Control Your Spending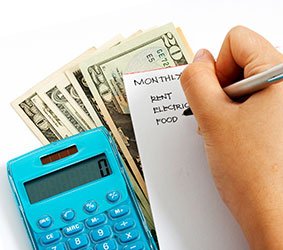 Do you know what the average person does with their paycheck? They take it and immediately buy "stuff". People buy things on impulse because it causes our brain to release dopamine; a chemical that essentially makes us feel good. Dopamine also plays a role in other addictive activities, such as drugs and gambling.  To save money, you must fight the urge to buy "stuff". 
We will go to great lengths to trick ourselves into believing we need these things, but we really don't. "Oh, I need this new laptop for work because mine is slow" or "I need the new iPhone because mine is scratched". Trust me, you don't. 
Major retailers will try to take advantage of our impulsive behavior. You know the sales "Buy 2 get 1 50% off" or something along that line? Well I'm going to tell you something that you're not going to like. Are you ready?   
These sales aren't saving you money. If you buy something, and then you get another at a discount, you spent more money! That is the opposite of saving. Stores do this because we fall for it. They are taking advantage of our impulsiveness.    
Not all sales are bad, but you need to learn how to find the ones that benefit you. Before you make a purchase, take a second and think to yourself: "Do I really need this".     
3. Acquire Assets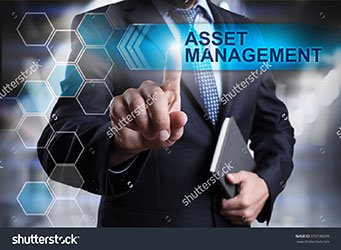 If you can do the first 2 steps consistently, then you will wind up with a hefty amount of money saved up. This might come as a surprise, but the bank is not always the best place to store your money. Most banks offer an extremely low interest rate. To become financially independent, you need your money to work for you.     
Before we get into how, lets establish two definition. Simply put:   
Asset: An asset is anything that puts money into your pocket. 
Liability: A liability is anything that takes money out of your pocket.   
A house can be a liability if you pay rent on it, but it can be an asset if you rent it out to someone else. A car is a liability because it requires gas and maintenance. Your cell phone is a liability, so is your Internet and Television plans. You pay them.   
Businesses, stocks, bonds, buildings, books (written by you) – these can all be considered an asset. They pay you.   
The poor and the middle class buy liabilities, while the upper class buy assets.    
So, which asset should you acquire? Well that's up to you. What are you interested in? You could purchase a mobile home or a "small house" and rent it to someone. The stock market might interest you, if you're willing to learn. You could invest in startups or perhaps lend someone money with interest (get it in legal writing!). 
My personal favorite is investing and trading crypto currency.   
Warren Buffet, an American business man worth over $70 Billion, started making money from pinball machines when he was a kid. He saved up enough money to purchase a pinball machine and then made a deal with a business owner to put it in his building, for a percent of the profit. What Warren Buffet did next is what made him so wealthy.     
4. Reinvest Profits from Assets 
So, what did Warren Buffet do with all the quarters he earned from his pinball machine? Did he go buy fancy shoes or baseball cards? No, he saved those quarters until he had enough money to buy another pinball machine. He kept doing this, and eventually he was amassing huge amounts of money as a teenager.  The more pinball machines he had, the quicker he could purchase another machine.  
You might be tempted to spend the money you receive from your assets, but do not do it. Save your revenue until you have enough to reinvest it.  
By now, you are probably trying to figure out how you can invest your money. That's good, but it's not an easy question. Thankfully humans have a way of answering almost any question we have.   
5. Read!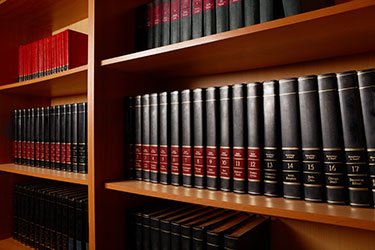 "Our libraries are paved with gold, and library cards are free" – Daniel Ally   
The truth is that the best investment is an investment in your education. You do not need to go to university, but you absolutely should be reading. There are books on every topic imaginable.  There are countless books on real estate and investing, for example. You don't have to read every book, but you should read the books that help you achieve your goals. 
Even if you only have 10 minutes a day, and let's be honest – you have more time than you think, that can be enough to learn a new skill.   
Thank you for reading, and I hope you found some value in what I have discussed!  
TL;DR: Save 10% of your money, stop buying useless "stuff", invest in assets, and read more books.