Two sessions into the Revision Webinars and they're going great. I'd even go as far to say that I've actually enjoyed the first two… it's kind of nice to be back to A-level sociology after what's now a nine-month break.
All 46 attendees seem to be happy enough – I've had some very nice informal feedback from a few of them and no complaints or requests for refunds. So far so good.
The Webinars mainly consist of me presenting/ talking over course content and going over exam technique – looking at mark schemes and exemplars of answers to the different question types explaining what marks they achieved and why.
I've chucked in a few interactive activities too, really just surveys where students read answers to short answer questions and vote on how many marks they got, and them typing in questions they have into a chat box as the webinar progresses. However, I'm limited by time and technology as to how interactive I can be – it's actually quite challenging to get through the content of A-level sociology even in short-from in 12 hours, and I'm reluctant to share my screen in order to use software such as Socrative and Padlet because Clickmeeting gets a little glitchy when I do.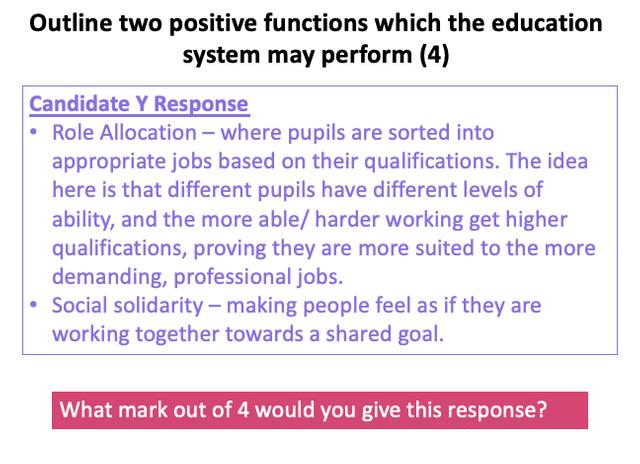 I've found delivering these Webinars easy so far – extremely easy. I've got all the material prepped already, I know the content backwards (I'm that sad), and the audience (at least up until now) are very forgiving. And with a 12 week course, I don't really have to get to know the students.
It also probably helps that the consumers (yes, I think of them as that now, rather than students) are getting a fantastic deal - £50 for 12 hours of revision which includes all of my revision resources which usually sell for £25 – that works out at £2/ hour. OK it's not a face to face session, they're not going to get individualised feedback to essays, but they're still getting what I think is the cheapest revision package out there.
This is also the easiest money I have ever earned (albeit not as easy as the easiest money I never earned by investing). I took a total of £2100 for the 12 Webinar series (46 attendees @ £50 a ticket) and for what's going to be a total of 12 hours live work that = £175/ hr, or around £140/ hr after tax.
I'd only need work 4 hours a week doing these Webinars to earn a take-home monthly wage of £2200/ month, which is roughly (a bit less) what I was earning as a full-time teacher with management responsibilities, and the webinars have almost zero attendant costs.
I'm reasonably confident I got the pricing of these Webinars spot-on – I'd planned for 50, and I've had 46 people sign up, and I'll take that.
Demand has dried up in the last week, but that's probably because we're now two weeks in already and people generally aren't going to sign up to a course late. I'm reasonably confident I could earn a similar amount again by offering a more intense revision course closer the exams – maybe 6 sessions for £40?
However, I doubt I could replicate these earnings over the course of the entire year, I doubt very much if there's be sufficient demand for ongoing sociology supported learning September – March/ April. And if I did deliver something like that, I'd probably have to make an effort to get to know the students, and that just sounds like work.
IF there is sufficient demand for my 'last minute' revision webinar series, then I would have brought in about £4000 in 2019, which is approximately 15% or 1/6th of my income needs for the year.
Not bad for 18 hours 'live' work, I'll take that!
The challenge now is to find another 5 things which generate a similar return for the input!
Disclaimer: of course it's not really £175 once you factor in all the years of prep that went into them!
Thanks to @teamhumble for the traffic-driving giff!