Earning passive monthly income from stocks #3 - Starbucks analysis (SBUX)
Why is Starbucks (SBUX) a good dividend company and worthy a position in your portfolio?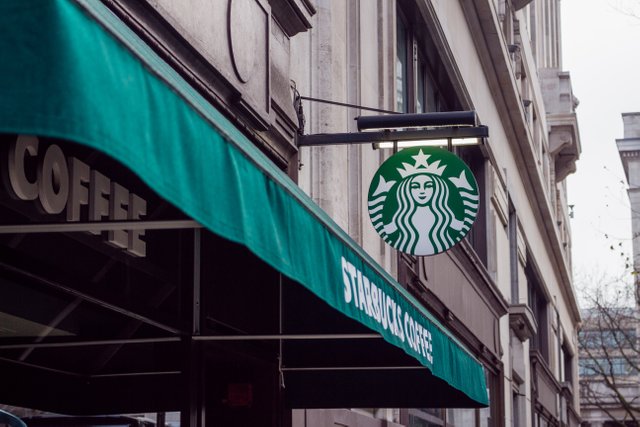 In this article series I will introduce companies that are regarded as the best dividend paying companies in the world. In the last analysis I wrote about Realty Income Corporation, you can find that one here: https://steemit.com/money/@nordal/earning-passive-monthly-income-from-stocks-2-realty-income-analysis-o
What is Starbucks and what do they do?
If you are from the US or Canada you know off Starbucks, even if you are from Europe you will most likely know off Starbucks. Even if you are from China, you will know off Starbucks. Starbucks is perhaps one of the most iconic coffee shops in the world. With over 28,000 shops around the world, their presence is extraordinary. Starbucks was founded in 1971 and has had a growth story unlike many other companies. Starbucks sell coffee, pastries and, other lunch-related products.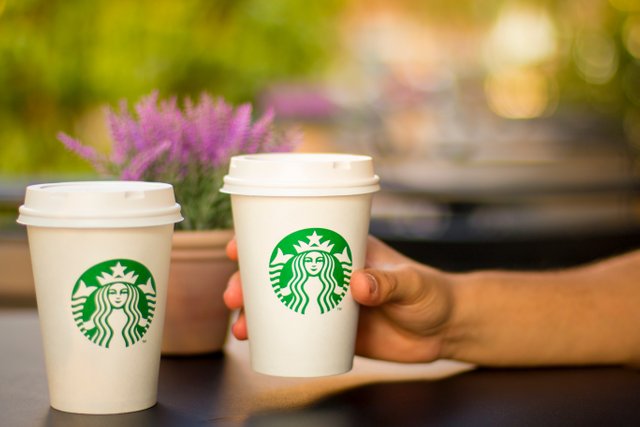 Share price
Due to their growth story, Starbucks share price has increase massively over the last decades. Starbucks is listed on the NASDAQ stock exchange. Right now they are priced at $48,98 after coming down over 10% since their last report. The reason the share price dropped was due to the slowing growth of Starbucks. With so many coffee shops all over the world, they are eventually going to cannibalize themselves. Their growth in the US was adjusted down and their business in China has partly been slowed down as well. Starbucks has closed down about 50 stores a year, but now they are ramping this number up to 150 stores per year in an effort to close non-performing stores. Starbucks is sure that they will grow their earnings, but investors are nervous. Their dividend sits a 2.94% per year, which is pretty good with a payout ratio of 60%. Their dividend growth is also pretty good, and they have increase their dividend for the last 7 years. Starbucks expect to continue to increase their dividend over the long term.
Risks with Starbucks
As I have briefly mentioned there are things to look out for with investing in Starbucks. They have come down many percent since their last report, but if the growth stops completely they might be hammered more on the exchanges. Many investors are nervous that their dividend is non-sustainable with slowing growth. By closing over 3x the number of stores they regularly do is also a warning sign. Many claim that this is just due to Starbucks transitioning from a growth stock into a mature company. You can't grow forever. I think this is partly true and that Starbucks is worthy a place in your portfolio.
Disclaimer: This analysis should not be considered as financial or investment advice of any kind. The provided information is only for informational purposes.
If you liked this post, be sure to check out my other ones:
In my first entry here on Steemit I tried to explain what the dividend growth investing strategy is. I highly recommend to read this one first, you can find it here:
https://steemit.com/money/@nordal/start-earning-passive-income-from-stocks-dgi
In a later post I introduced readers to the Dividend Kings list, companies that have paid dividend for over 50 years. You can find this post here: https://steemit.com/money/@nordal/how-to-pick-a-stock-that-will-pay-you-increasing-dividend-for-decades