They Said I Was Crazy But Look Now Who Has Made $$$ LOL - How You Can Do It Also !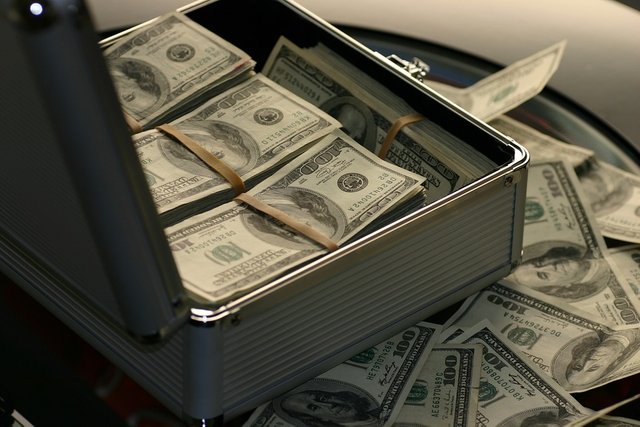 How It Started
A Few days ago I saw a post by @lovetosteemit you can read it here, It is basically about a peer to per dontation platform where members join then pay $20 directly to their introducer after that they try to get a few others to join, although that step is not compulsory, I thought about it for a few minutes and decided what the heck the most I can loose is $20, I smoke and drink coffee more than that in a week , so dispite the ridicule (see the above posts comments) I went ahead and registered a few days later, and Boom see bellow !
See that ? from my initial $20 investment I have made $80 ! Wow that is sooo cool ... @mindhunter and @karenmckersie just as I said sometimes taking a leap into the unknown is worth it, sometimes it pays off and sometimes it does not but I tell you what if this amount grows to $1000 I will gladly send each of you $20 lol :)
How You Can Do The Same
Ok so I have not made thousands as yet but who knows this could change ! however if you would like to try this out click here and register
Basically the way this works is kind of like crowd funding, you register under a introducer free the system will then ask you to enter how you would like to be paid, you can list up to 15 methods, from there you pay $20 direct to your one of your introducers listed methods such as paypal, bank account or SBD, they then approve your payment on the system and thats it, now you are ready to start introducing your own people and start earning.
Three Ways To Earn
You Can Earn From Randomly System Placed Members
You Can Earn From Spillover From Your Upline
You Can Earn From Your Own People That You Introduce
My Earnings above is from 2 people I introduced and I am assuming 2 are from spillover as this is a 5 X 5 forced matrix system so the most your can have in your first line is 5 people.
Is This Legal
I have read through the sites documentation and videos essentially the way they put it is that you are making donations directly to your introducer as you would make a gift or a donation of $20 to a friend or family member, no money gets given to a company or entity or is even handled by them, they simply provide the platform free of charge so to me this seems pretty legit.
Is This A Ponzi Or Pyramid
To Be Honest I dont know what to call it as no money is paid to a company or entity, the structure it works in resembles network marketing systems with matrixes, uplines and downlines.
Why I Took The Chance And Registered
Some may call me crazy but I try almost anything at least once before I knock it down, kind of like I did with steemit and look I am still here so it paid off :) even if steemit charge a $20 registration fee (which I dont think is a bad idea) I probably would have done the same besides they way I look at it is...
What Can I loose ?
The answer to this was $20.
Can I afford to loose $20 ?
The answer was yes I can.
What Can I gain ?
After introducing just 1 person I can get back my $20 then stand a chance of making thousands.
Is the risk worth the reward ?
Yes Definitely.
So at the end of the day I decided to go for the opportunity and as you can see from the above for me it has paid off and I sincerely hope if you take part it will for you also :)
If You Can Afford To Loose $20 And You Would Like To Try This Out For Yourself click here and register
Please Follow Me @mrgrey