Tips On How To Use My NEW Charting System. 1,2,3, BOOM! By Gregory Mannarino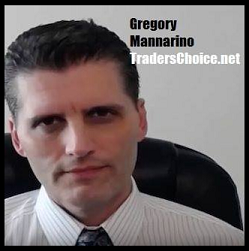 I have introduced a new 100% FREE very powerful charting system and placed it right on my website TradersChoice.net for anyone to use.
We will use a 3 step process to place trades.
Let's call this the 1,2,3, BOOM system... Could NOT be simpler.
Below is ticker GLD.
Note the chart pattern, and that which I have numbered 1, 2, and 3. This would be a good buy signal.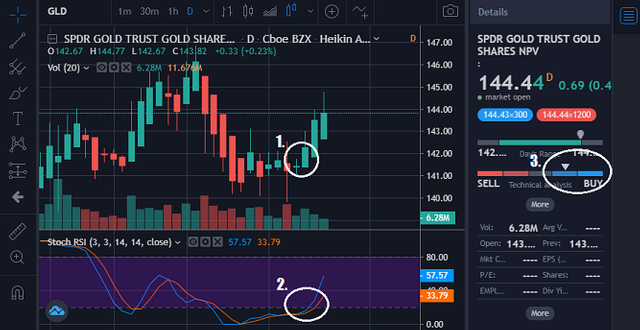 Below is ticker QQQ.
Here we are getting a 1,2,3, sell signal.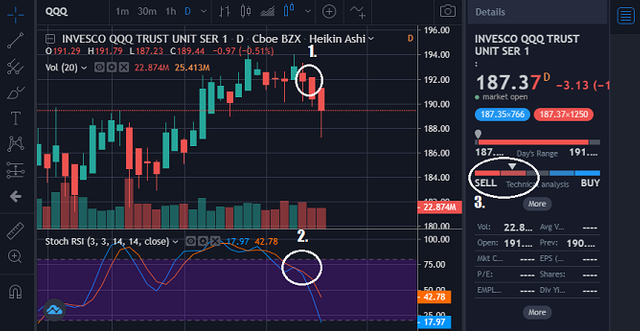 You can use this 1,2,3, BOOM system on ANY stock symbol... Just put a symbol into my charting system and follow the 1,2,3, BOOM process... OR! Change the timeline for day-trading.
NOW! Back to My Website...Click HERE: https://www.traderschoice.net/