Stock Market: The Week Ahead May Prove To Be A Pivotal One, Here's Why. By Gregory Mannarino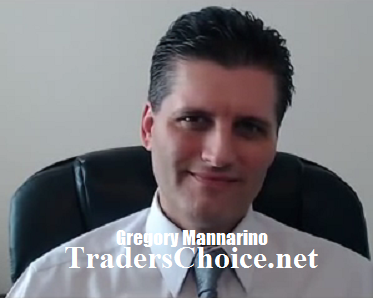 In my opinion the Federal Reserve has lost control of the debt market.
What this means to me is we can expect the current rally in bonds to continue. What this also means is stocks are fast reaching a pivotal moment-do they continue to rally along with bonds? Or do they diverge/begin to sell off...
This week several Fed. members will speak, and the markets will move on every word which comes out of their mouths.
The fact that markets are so fixated on Fed. speak says a lot, wouldn't you say?
The markets are 90+% Fed. driven and that is not good. In the days of the free market, it was fundamentals, earnings, and real economic reports which dictated the price action/price discovery of assets. But being that The Fed. has decided to manage the markets by hyper-inflating debt, nothing is real, and there is no longer a free market.
The coming week, in my opinion, has the potential to set the tone for the next several months of market action, and Fed. speakers will be the guiding force.
The continued tech selloff is concerning.
Tech has been the driver for stocks for the last several months, (something which I said would happen and it did), and although a rotation back into tech is certainly possible, the longer it takes for a "rebound" the more skeptical I become.
Moreover, if you recall, in the week prior we had a Friday stock market selloff which was followed by a Monday selloff. This Friday/Monday selloff is unusual (I even did wrote an article and posted a video in which I talked about how this Friday/Monday dynamic is not good). That Friday/Monday selloff dynamic which took place may just be telling us that the next few months may not be not so good for stocks.
What needs to happen.
This week is important status post the Fed. hiking rates, and several things need to happen.
In order for stocks to make a meaningful move higher, we need to see a rotation back into tech, and we need to see less cash move into bonds as well.
We also need to see crude oil and the US dollar stabilize.
What we do not want to see.
We do not want to hear more "Hawkish" speak from The Fed.
We do not want to see the 10yr yield drop.
We do not want to see more US dollar weakness.
We do not want to see crude oil continue to slide.
Check out this interview I just did with "The Maestro." Click here:
Gregory Mannarino