Why MLMs are Doomed to Fail (Outside of a Hypothetical)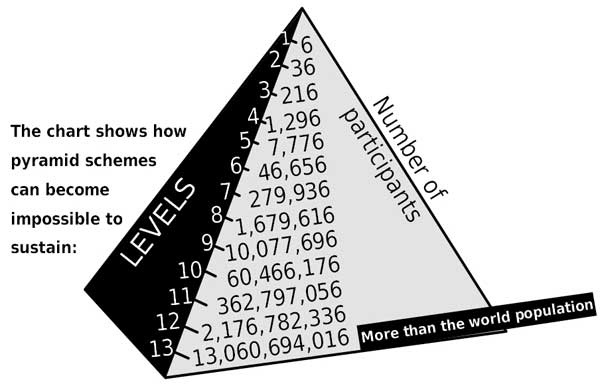 Multi-Level Marketing; An exciting prospect for some, a terrible memory for others.
I've only been involved in one MLM myself, though my mother has gone through several. After the one failed miserably for me I started looking into WHY it failed. I'm not here to give you some flowery advice about what they did wrong; I'm here to tell you the fundamental system is wrong.
The first problem is that all, or virtually all, MLM companies price their product at a premium. You're getting paid while consuming it, so why wouldn't they charge more? It seems easy to justify when you're expecting to make money and get a fancy car as a bonus.
The people running these MLM companies aren't generous individuals that want everyone to work together and get rich. They're savvy business people that know they can get more of their product at higher prices to people that are looking to make a quick buck.As is too often the case, they're usually targeting people already struggling to get by.
"But they're right, the higher prices ARE worth the income!" my convenient strawman says.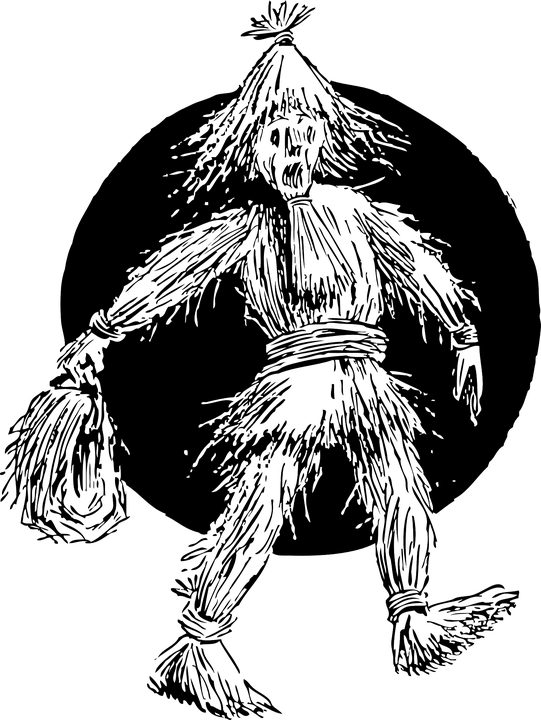 That might be true if you could actually expect income.
The common model I see used by almost all MLMs is the pyramid model. If you have a model you find works better, feel free to leave it in the comments. I'm ever curious about these things.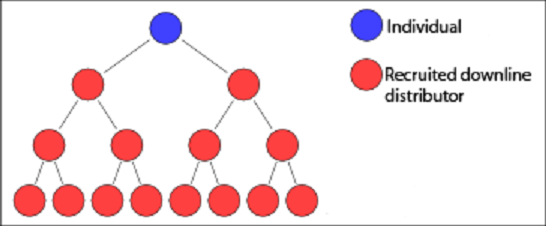 The pyramid model requires you to have two people directly underneath you at each level. So you have two, then the people under you each have two and so on and so forth. This basically prevents one person from having everyone under them, removing the opportunity for the next person to bring someone in.
Here's the IDEAL situation to get the maximum people making money, which never happens:
One person signs on two people. One person is making money, two people are making nothing.
Those two both sign on two people each. Now three people are making money, four people are making nothing.
Those four people all sign on two people each.Now seven people are making money, eight people are not.
So on and so forth until you reach market cap (all of the people willing to sign on).
And keep in mind, "making money" is not "making a profit". To make anything you usually have to go up at least 2 levels.
So at any given time, there are AT BEST just under 50% of people making anything.
Depending on the model of the MLM, this usually drops to a ~15% maximum either breaking even or making a profit. Again, AT BEST.
"But 15% of millions of people is still a lot of people making money!" Mr. Strawman chimes in.
Sure it is. Ignoring the fact that they're usually making money by tricking the remaining 85% of people. That may sound like business as usual; a few people make most of the money. But remember, those 85% were probably told THEY would be making money, and agreed to join based on that assumption. What happens when they struggle in the system and make nothing? They drop off.
And you, Mr. or Ms. going to make it in Multi Level Marketing, are getting close to cutting even and joining that elite 15%! And then the people you first signed up start dropping off, no longer willing to put up the time or money for a failed business.
Then their downline starts dropping off for the same reason.
Suddenly you're once again in the bottom row, making nothing. Hopefully that's when you realize this is all a scam and drop off yourself.
And that's what it is. The people making real money are running a scam of false hope. You'll never make a profit, but as long as the people up top can convince you that you can they'll continue to make PLENTY of money. Perhaps some of them don't realize, but I would bet most of them do.
So the next time someone comes up to you with a great way to work together and make money, do them a favor and give them the cold, hard numbers. Or join them for their pow-wow meeting and give EVERYONE the cold hard numbers, if you're brave. Hopefully they'll realize how terrible their odds are.
So on to the sort-of positive. How can this system work?
Technically any business could adopt this model. The problem comes back to the price. If you're providing an everyday need and price it the same as everyone else, but choose to sell in an MLM model, then it works. No one has to have the expectation of money, but why wouldn't you buy from the guy that might pay you if his stuff costs the same as the guy that won't pay you.
If by some chance you come across an MLM that sells well price products that you would buy somewhere else anyway, then by all means join. Just don't expect to make money, and don't lie to others that they'll make money. If you do, sweet BONUS! If you don't, you're losing nothing. That mindset, applied broadly, is the only way for an MLM to work.