Hi All,
today was an exciting day - I got letter which includes a 2.5g goldbar which I ordered only from funds which Imined on a goldblocks pool ..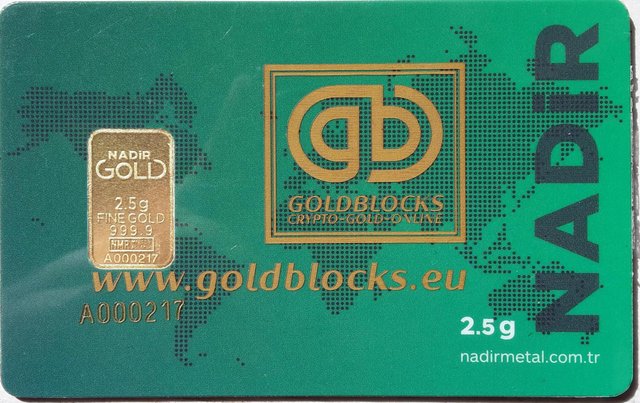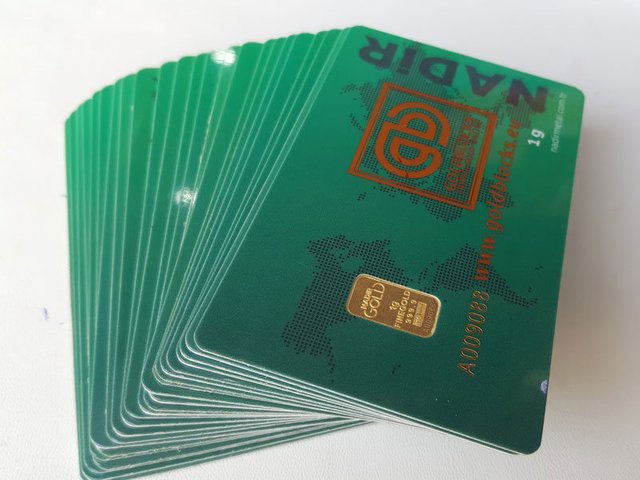 It worked for me and for some other - I can prove that but of course I'm not responsible for anything other.
But first things first.
Golblocks - the altcoin


Started 1st of June there was a new altcoin born with the name goldblocks - ticker symbol GB.
This X11 POW/POS hybrid coin features PoW Blocks until 1000000 and PoW with a minimum stake age of 24h, a stake of 5 GB while block 1 - 525600 and 10% APR after block 525600
See all the Details in the announcement topic : https://bitcointalk.org/index.php?topic=1494362.0
Goldblocks.eu the shop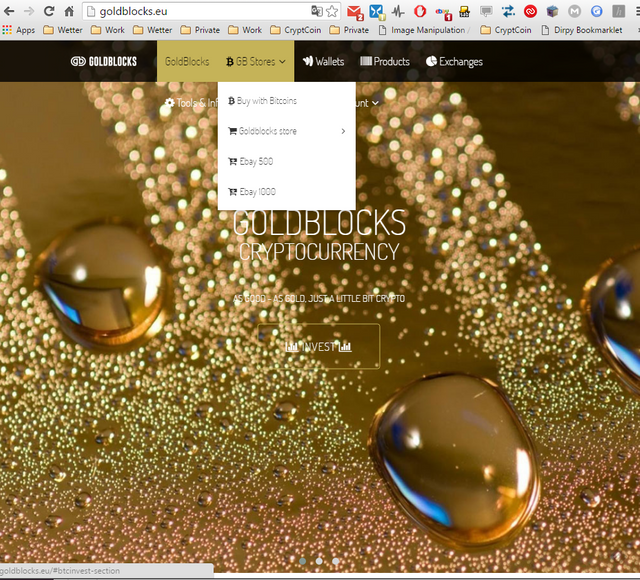 Connected to the coin , the coin manager and the company behind the Project is the shop at http://goldblocks.eu were you can buy Goldbars at different seizes/weight with PayPal or BTC.
Buying directly with GB is not possible in the moment because the payment gateway is not available until now.
If you buy Goldbars in the shop (also possible over ebay for enhanced protection) you will get additional some GB matching your order size. This give you with PoS additional value.
Mine to get goldblocks
Mining this coin is still possible for example on https://cookiepool.xyz/ or several other mining pools which are listed in the starter thread in this announcement topic : https://bitcointalk.org/index.php?topic=1494362.0
blockreward is reduced to 20 Blocks for the time until block 500000 is reached. If you have cheap X11 mining power this could still be an option to get easy some GB.
If you have a 24H Wallet PoS is a way to get additional coins by let them stake.
The best time for mining this coin is gone but another option is still buy and trade GB at an exchange.
This is where STEEM or STEEMD comes into the game !
Trade to get goldblocks
Currently there is no exchange where you can trade steem(d) directly over to GB. GB is currently traded at
There are many guides how you trade steem(d) into bitcoin or some other kind of cryto value - I don't want to cover this again. For my trades I use @bittrex and never had a problem with them. Trading was fast and convenient, in case of problems they help over in the slack channel - this is my personal opinion !
Now check the announcement thread : https://bitcointalk.org/index.php?topic=1494362.0
Sometimes the coinmanager (darkgold) offers community deals depending on the price of GB at the market. Maybe there is an chance to get a better offer than buying directly with btc.
At the moment there are still bounty for proof videos of the received goldbars.
If you have your needed crypto tokens transfer them to one of the exchanges above and trade them for GB.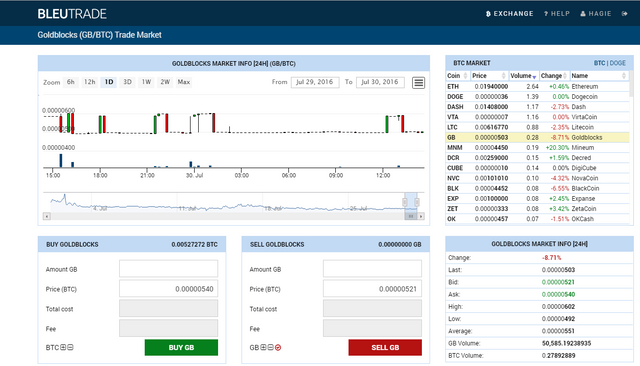 Buy Goldblocks
Because the payment gateway isn't running at the shop the only way at the moment to buy goldbars is based on trust, sending darkgold the GB for an order.
I made it and it worked (see video). Delivery time is between 4 and 16 days. In most cases the goldbar starts shipping 2-4 days after you place the order - this is the time when you get a tracking id for your order.
**Again ** I can prove it worked for me - I cannot guarantee anything after that !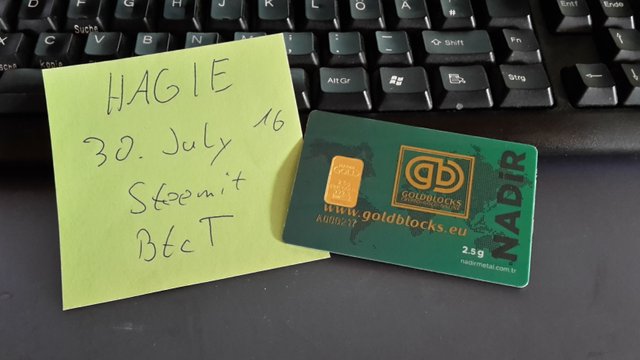 Video of the goldbar I received
A video says more than thousand words ?!
Thats all. Thanks for reading - if you have questions I like to answer. Leave comments or contact me here or over at BTCT.
If you like it or it helps you in any way please upvote.
If you still have room on your voting list I would be happy to receive your vote as witness.
See here my application as witneess : https://steemit.com/witness-category/@hagie/witness-application-hagie
or go directly to https://steemit.com/~witnesses and hit the up arrow in front of my name (currently #48).