The Global Economy Is Slowing & Showing More Signs of Recession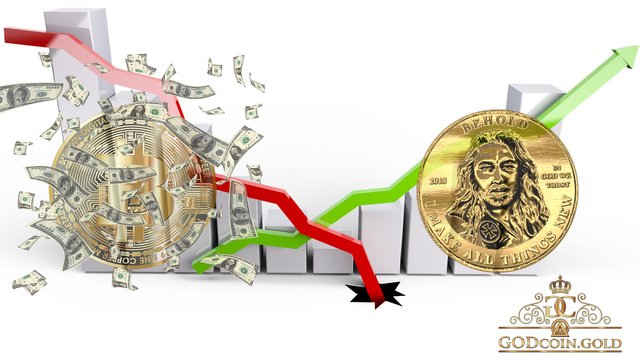 More articles are coming out discussing the potential for a recession, mainly in the United States. It is reported that "66% ...[of] Americans think a recession will occur over the coming 12 months." Just two months ago, GODcoin wrote about how a recession was 40% likely by 2020. However, is there a canary in the coal mine now that reports of a potential recession in Mexico is closer than for the United States? Bloomberg reported:
Recession is very close to the U.S. In fact, it couldn't be closer. Mexico is now technically in recession.

By Mexican standards, this isn't yet a serious contraction. And by anyone else's standards, two quarters of marginally negative growth seem relatively painless. The country suffered vastly worse economic convulsions after a botched devaluation sparked the Tequila Crisis in 1994, and again after the Lehman Brothers bankruptcy in 2008: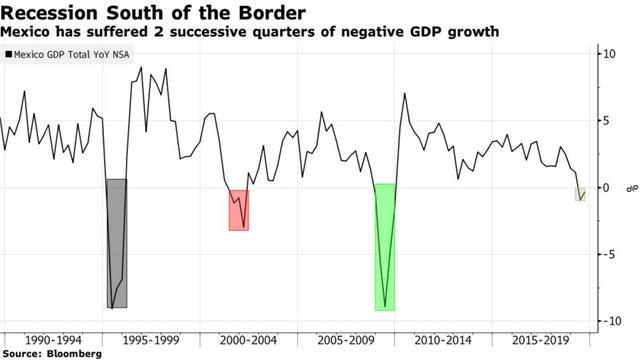 Source
The article continues and explains it well and asks the same question regarding Mexico being the warning signal for a U.S. recession.
Since the Tequila Crisis, however, Mexico's economic cycle has been very much in sync with the U.S. to the north. This has been an advantage for much of the time. Even though it is a big petroleum producer, it hasn't joined other emerging markets in following the commodity cycle up and down. Instead, like the U.S., it suffered a minor recession at the beginning of the last decade, and a major one at the end of it. Both were very much generated by the U.S. itself. Mexico's economy has integrated enough with the U.S. since 1994 — which began with the start of the Nafta trade treaty — to avoid some of the worst cyclicality and volatility of other emerging markets. But it hasn't diversified enough to be able to keep growing when the U.S. hits trouble. And this raises a question: Is Mexico's minor slump a harbinger of a recession in the U.S.?
There are many factors showing Mexico's current "recession" is minor compared to the past, but it should still raise some red flags. The Bloomberg article summarized:
This is still only a minor slowdown. But consumption is slowing, and the U.S. election, combined with the unfolding story of the AMLO presidency and Mexico's continued terrifying battle with the drug cartels (who are fueled by the insatiable American appetite for drugs), will all stoke further uncertainty. Those optimistic about Mexico also have to contend with the uncomfortable fact that it's likely to be hurt by any resolution of the trade conflict between the U.S. and China. It lost many manufacturing jobs to China when the latter joined the World Trade Organization, and there had been hopes that they would return.
Regardless of whether some want to say that Mexico is presently in or is closing in on a recession is only one sign. Janet Yellen, who is a former Federal Reserve Chair, came out stating that she doesn't believe a recession is in store for 2020, however, she did state "... that the odds of a recession are higher than normal and at a level that frankly I am not comfortable with."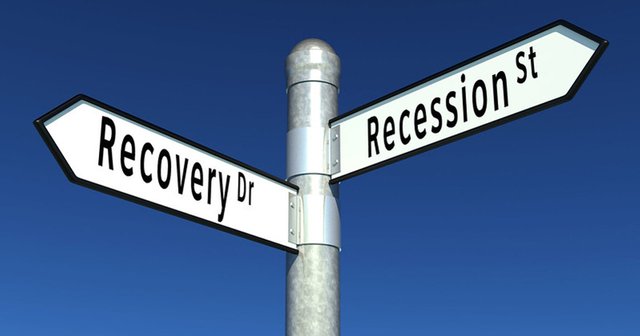 Source
Infowars came out with a recent article stating that "the global economy is already in the worst distress that we have seen since 2008, and it appears that the global slowdown is actually picking up pace as we head into 2020." So, not only are Mexico and the U.S. in trouble, this is happening worldwide. The article gave in detail 5 signs that are pointing in the direction of a recession. They were the following:
#1 It is being projected that global auto sales will be down approximately 4 percent this year. According to CNN, this will be the second consecutive year that global auto sales have fallen…

#2 Global trade just keeps falling. According to Zero Hedge, total global trade has now declined on a year over year basis for four months in a row…

#3 Chinese industrial profits just fell by the largest percentage ever recorded…

#4 U.S. consumer confidence has now fallen for four months in a row…

#5 Even the wealthy are cutting back on their spending. According to Yahoo Finance, this is a continuation of a trend that we have been seeing for the past three quarters…
You can read in more detail on the above 5 signs from there article here. So, with all of this gloomy uncertain news at least there is something to feel secure with, and that is GODcoin. GODcoin will be putting utility to the "classic safe-haven asset", gold. This will allow you the freedom of not being weighed down by the shiny precious metal and still have the security of having it on the blockchain. However, remember that Bitcoin and many other cryptocurrencies that have no backing will also plummet with fiat currency when the financial crises begin. It's time to invest wisely in the supremacy of gold with GODcoin: Gold on Demand. Learn more from the links below today!
---
This article was authored by Judith Monte, @belovebelight
---
There are many advantages to GODcoin especially since it is one of the few coins that will be backed by gold and silver. Not only does GODcoin offer the illuminated path towards a prosperous future, but very soon, it will be the global currency. To learn more, visit the following links:

Meet the King

View the white paper
---
All information provided is available on the official website at https://godcoin.gold
PREPARE TO INVEST WHILE YOU CAN
Social
https://www.facebook.com/GOD.coin.gold/
https://www.linkedin.com/company/GodCoin/