What's in my main cryptocurrency portfolio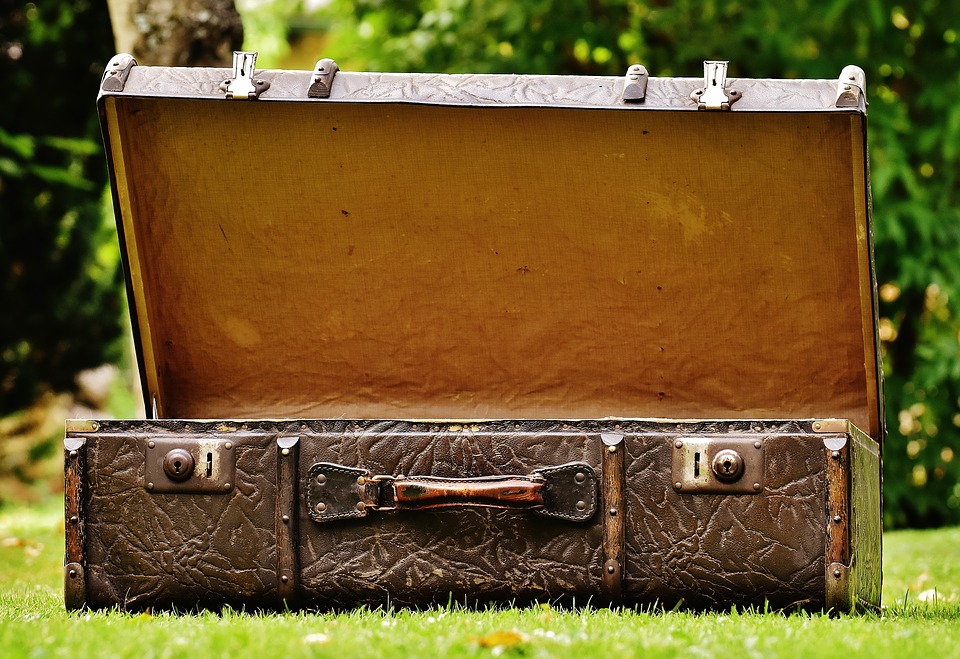 Good morning traders and happy Wednesday the 14th of March! Coffees ready? Alright, so let's see what i have in my portfolio of cryptocurrencies. While many of you are already experienced in these matters, some of you might be looking for new opportunities here and there. So let's review them.
---
STEEM
This is the obvious one. We're on Steem network, blogging, socializing and making money. I probably don't have to spend a minute to tell you how Steemit works, but some of you newer guys should understand, that Steem is the underlying software and cryptocurrency, whereas anyone can build their own frontend for Steem. We are blogging on Steemit, busy.org, via chainbb (link in my post footer), some even use the mobile Esteem app. These are all frontends for an exceptional cryptocurrency and software. Steem itself can be traded on exchanges and thats where the value is set. So people, if you believe in the longer-term success of Steem like me, get more.
---
Buildteam tokens
Buildteam is a group of cryptoenthusiasts and technically-savvy people, creating software for the Steem (but not limited to) blockchain. They have brought you Minnowbooster, Steemvoter and have many more upcoming projects up in their sleeve. Buildteam tokens can be bought and sold on the Bitshares exchange, but they have another cool use case - you can stake your Buildteam tokens in the reward pool for bi-monthly dividends for your profit share - this even allows to keep your tokens and sell them at a later date. How is the reward pool built? A fixed share of Buildteams monthly profits is shoveled into the pool for your staking pleasure - so essentially their profits and your profits are interlocked.
Buildteam's profits depend on their monthly performance and as a growing business, this one is a no-brainer for me.
---
Smartcash
Bla-bla-bla you say. Well, initially i said the same. Smartcash, according to their own website, is merchant-oriented and community-driven cryptocurrency with an aggressive development schedule. Well, ok, but show me the money!
The money starts rolling in, when you hold 10,000 Smarts and run a smartnode. For tech-savvy guys, it seems running a smartnode is a piece of cake, with guides being a dime a dozen. But holding these 10K Smarts, that enable you to run your Smartnode, nets you approx 7-8% profit monthly. Not bad huh?

Don't have the funds for 10K Smartcash? No problem - just grab 1000 Smartcash, hold them in your wallet and earn with those too - these are called Smartrewards. Smartrewards is a nice addtional income if you are already running Smartnode as well ;)
15% of the block rewards are set aside between the 25th-25th of each month, which are then split on the 25th between all addresses proportional to their balance that have held between snapshots without sending out coins. Addresses below 1000 SmartCash do not get paid.
---
LITECOIN
You probably alread know that I am a huge fan of Litecoin. Who doesn't hold Litecoin, will be missing out in my opinion. With the development moving more and more away from Bitcoin and creating opportunities on their own, Litepay, Litepal and much more, which enable merchants all over the world to accept this awesome coin, Litecoin is a must. The charismatic Charlie Lee is a superb leader for further development of Litecoin, which many cryptocurrencies can't say about themselves and just struggle along for the ride.
---
With that all said, this is my main protfolio. I have various more tiny assets here and there, to which i prefer not to pay attention as much. Do your own research, before jumping into any of these with size. And for god's sake, diversify - don't keep all eggs in one basket, don't bet the farm and rememeber to take profits.
---
---
Sell your vote to minnowbooster and earn SBD
---
Check out Chainbb, an alternative frontend for STEEM network. If you like forum style, that's the platform for you.
---
Title image from pixabay



Are you looking for Minnowbooster, Buildteam or Steemvoter support? Or are you looking to grow on Steemit or just chat? Check out Minnowbooster Discord Chat via the link below.




BuildTeam