This is not a FUD post, on the contrary - all good things take time to cook. Vice launch has been delayed and with me being an investor myself, I strongly believe that what investors need, is constant information about progress and transparency.
Hence, lets take a look, whats going on with them guys.
VIT blockchain explorer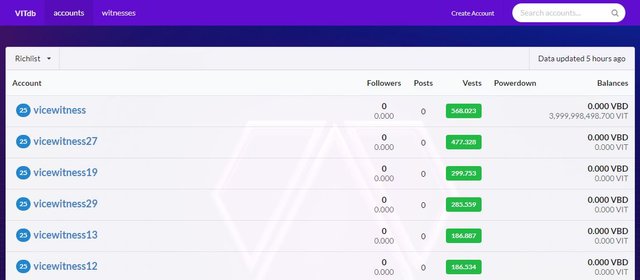 A basic VIT blockchain explorer is in works, a replica from steemdb.com, created by our own rockstar dev @jesta. The clone is far from ready, as it still features a currency VDB, a counterpart for Steem's SBD (Steem Backed Dollars). I guess removing the SBD/VBD functionality from the blockchain is not that easy and could leave a few potential loopholes in the system, so lets give them guys some time to polish their stuff.
An update regarding registrations and bonus tokens
From Vice Industry Token Telegram group, the best place to get Vice updates, comes this update from Candi, regarding registrations:
Registration is currently open on touch.tube and touchit.social - Please note, at this time, accounts are not yet being approved, and will not be until the sites are live.
After much deliberation, and considering the input from the community, we will be issuing bonuses to our crowdsale contributors in the form of the ERC20 proxy tokens. The process will begin next week, and could take some time for all bonuses to be distributed. Once the bonus distribution period is complete, if you have concerns about your wallet, we will review them. We appreciate your patience at this time.
As per the feedback from investors, bonus tokens distribution method is finally settled - they will be distributed as ERC-20 proxy tokens and to the original MEW addresses.
Well, doesnt really matter too much for me, as the price has been dropping like a balloon tied to an anvil, i've bought much more on HitBTC than during the crowdsale. Anyway, now you know.
Executive summary released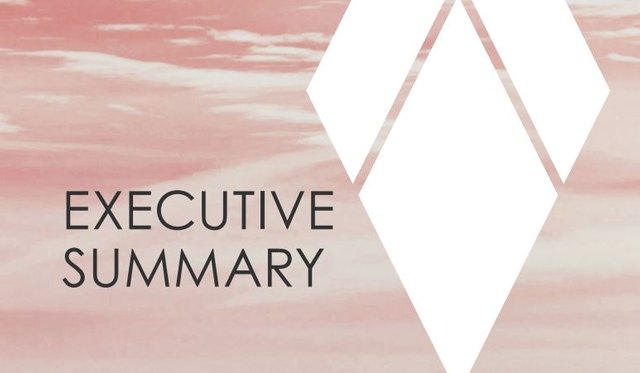 The Vice team has released an executive summary, which, according to them:
"Our executive summary emphasizes the need for reform within the adult industry, as well as all internet media. It explains the concept and vision behind our project, and gives some specific technical information on how our revolutionary system will work"
You can download the full summary here or find it in their recent Steem post:
https://steemit.com/vicetoken/@viceindustry/vice-industry-token-executive-summary
Screenshots from upcoming website
And finally, Vice Telegram admins have shared a few screenshots from the upcomg website. Note that one of the screenshots still has the currency VBD on it, and WBD as well.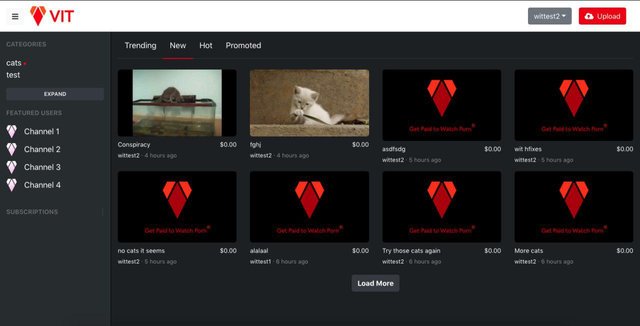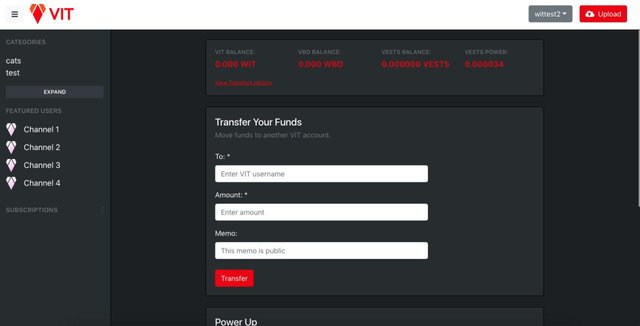 ---
Anyway, thats the most recent updates from Vice team that I managed to pick up. Lets hope for more frequent status updates and make the price of VIT moon.
EDIT: I see Vice team has apparently listened to and heard investors and is pushing out status updates by themselves, with a new update this very morning:
https://steemit.com/vicetoken/@viceindustry/status-update
---
---
Still not selling your vote to Minnowbooster to earn SBD? Do it now
---
Title image from pixabay



Are you looking for Minnowbooster, Buildteam or Steemvoter support? Or are you looking to grow on Steemit or just chat? Check out Minnowbooster Discord Chat via the link below.




buildTeam.io