Growth is around the corner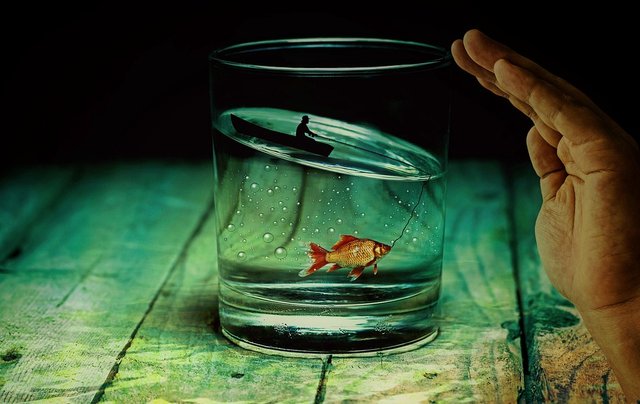 We, the cryptocurrency enthusiasts, are constantly battling with various mainstream media outlets, banks, banksters, dinosaur investors, who spread FUD and horror stories about and predict the demise of cryptos. We have to constantly educate ourselves, reasearch and keep a strong mind, not to be influenced by the outside drama. Of course, that often makes us all look like bloody hopeless HODLers and lunatic optimists, but fortune favors the bold.
Luckily, we are not along on this path, From time to time, people, who have the skill, experience and know-how to step back and see the big picture, come to our aid.
The Managing Director of eToro, Iqbal Gandham, UK points out that he has the same quarrel with the mainstream media, that all cryptocurrencies are labeled Ponzi schemes, an energy hog that will destory the world, their volatility untradable and so on.
According to Gandham, the return of cryptocurrency prices to more affordable levels, has been a "blessing in disguise" on it's way to more wide adoption. The reduction of mass demand FOMOing in, has enabled cryptocurrency related companies to take a breather and cope with the recent demand while allowing to adjust their projects and update their systems.
Gandham goes on to compare cryptos with previous historic innovations like e-mail, Amazon, Ebay etc and says that the growth for cryptocurrency industries is coming.
---
Still don't believe in cryptos? You're still down? We all are, as we were hoping for much more growth, but admit it, the levels or mass hysteria were unsustainable. On the other hand, we're still in the infancy stages, and Balaji Srinivasan, the recently appointed CTO of Coinbase, argues that 60x growth is easily possible for cryptos.
Srinivasan compares crypto adoption to smartphones, where 63% of the world is owning smartphones yet cryptos are owned by less than 1% of the world. The numbers are definitely not exact figures, but approximately convey what the careful spectator can see - we keep growing.
In the same article there is pointed out, that Constellation Labs is toying with the idea that in the future, every smart device could be running it's own full node. A true de-centralization idea. Whether our current financial system withstand this, will be seen.
---
To end this post, I bring you the most common Bitcoin chart pattern to learn. Keep it cool, friends!
Materials:
---
---
Still not selling your vote to Minnowbooster to earn SBD? Do it now
---
Title image from pixabay



Are you looking for Minnowbooster, Buildteam or Steemvoter support? Or are you looking to grow on Steemit or just chat? Check out Minnowbooster Discord Chat via the link below.




buildTeam.io