When we grew up, our parents told us we could be anything we wanted to be and that the world is filled with opportunities, and they aren't wrong. There is plenty of ways to make a success of yourself in this world, but as the years go by the cost of doing business has gone up.
There once was a time when you could pick yourself up by the bootstraps and toil in your craft and be rewarded for the value you bring to people and the market but this is more of the exception than the rule.
Those who on top, remain on top and the rest pretty much hit a glass ceiling they cannot seem to break out of, in recent years social mobility as been in rapid decline as our best and brightest become marginalised in favour of the politically and financially connected.
Wealth has become so concentrated that those who have it not only do their utmost to retain ut but have engineered the system to reward themselves for well, being rich.
Income inequality
We hear endless stories about how capitalism is the problem and how corporates are to blame and the rich are conspiring to extract all the wealth that they can and to the extent that is true, but it's only a part of the puzzle.
How do the rich and the corporates make and store all this money? Through the easily manipulated fiat money system of course. As banks and governments continue to print money in the hope that it will generate the velocity of exchange, shoot up GDP and kickstart the economy so we can pay our way out of the hole with new ways of creating value the money flow has a problem
Money created from a central point has to flow from a small funnel into a more significant conduit over time in what they like to call a trickle-down approach.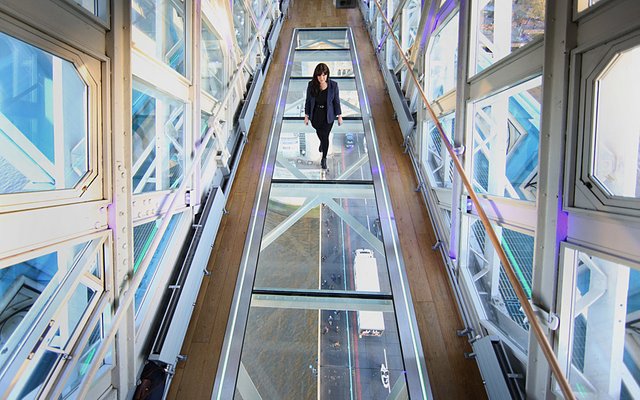 Image source: - telegraph.co.uk
Old money has priority on new money
As the banks flood the market with new money those who get first access to it are the ones with more substantial reserves already in place, they can make loans and acquire cheap money, they can pitch for government contracts and get access to more significant parts of the pie which they then sub-contract and a sort of middle man stripping of the cash reserves goes into effect.
By the time it gets to where its needed by the guy on the ground, inflation has ruined the buying power and those who have to work/trade time for cash get a worse off deal, and so the cycle continues as they strip away wealth from workers.
We need a new "new money."
The only way to break this effect is to separate money production from the banks and the government and not to allow central figures to dictate where cash should be allocated. To do this, we needed a new kind of money, money that requires no central planning and this is where cryptocurrency comes into play.
We need a money that everyone can have access to, that cannot be watered down, that cannot be stripped from people, that isn't subject to theft via taxes and a money that can improve its buying power with time.
Fiat money has created this inequality, and if you want to take a stand against it and opt-out, there are plenty of blockcahins ready to help you make that leap of faith.
Let's connect
If you liked this post sprinkle it with an upvote or resteem and if you don't already, consider following me @chekohler


---
| Buy & sell STEEM | Donate LikeCoin For Free | Earn Interest On Crypto |
| --- | --- | --- |
| | | |