SYMBOL: NIB (Cocoa)
I haven't posted all my current trades yet. Still very new to STEEM!
However, I wanted to show you guys the status of this trade. So far, very nice, caught the DCL, and expect more upside potential. Just one of many commodity trades that I'm working.
Entry: bought @ 22.05
StopLoss: I will exit as soon as it breaks across the DC trend line (black dashed)
Good investing.
Note: If this blog post has entertained or helped you profit, please follow and up vote me!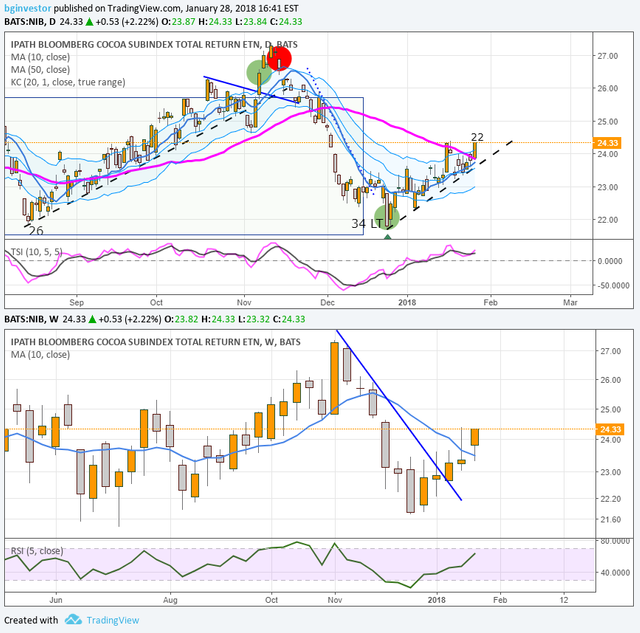 Note: I am not a financial advisor in any shape or form. The contents in any of my posts are merely opinion alone. I'm simply stating opinions