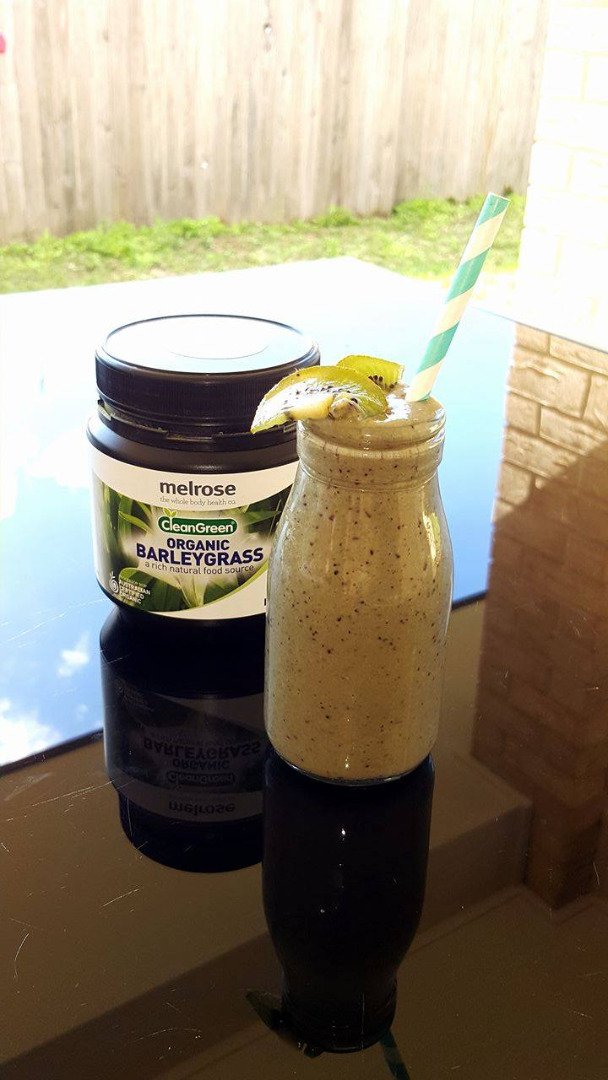 Hi guys! This morning I made my daughter a "Coconut Banana Berry Smoothie" and I decided not to share hers because I need a real boost of energy today! Instead I had a Superfoods Green Smoothie!
One day soon I so hope to have my own recipe book published so I am starting to post daily about food and nutrition on-top of living my hectic day-to-day life.....I want to provide working families with easy and low cost recipes using in season produce and I also want to incorporate New Zealand foods so that those carrying around their "Edmonds" Recipe Book will no longer need to do so. I want to let the world know how great kiwi food really is and how hearty it is!!
I have daily one heaped teaspoon of Organic Barley Grass Powder in a glass of water to boost up my vitamin intake and provide me with natural energy....please see http://www.purehealingfoods.com/barleyGrassInfo.php for information regarding benefits!!
I LOVE the taste, my kids not so much! So I try and sneak it into their juice and food in small amounts because once they see the colour they know!
I always put nuts of some kind in my drinks as well to gain all of the benefits of those, this week I have natural almonds on hand, I have explained some of their benefits here: https://steemit.com/money/@angie-hood/coconut-banana-berry-smoothie-to-be-published-in-my-book-please-vote-steemit-users-help-me-achieve-my-life-goal
SO this morning I had many bananas to use up, these are so cheap at the moment, $1.50 a kg, you cannot go wrong!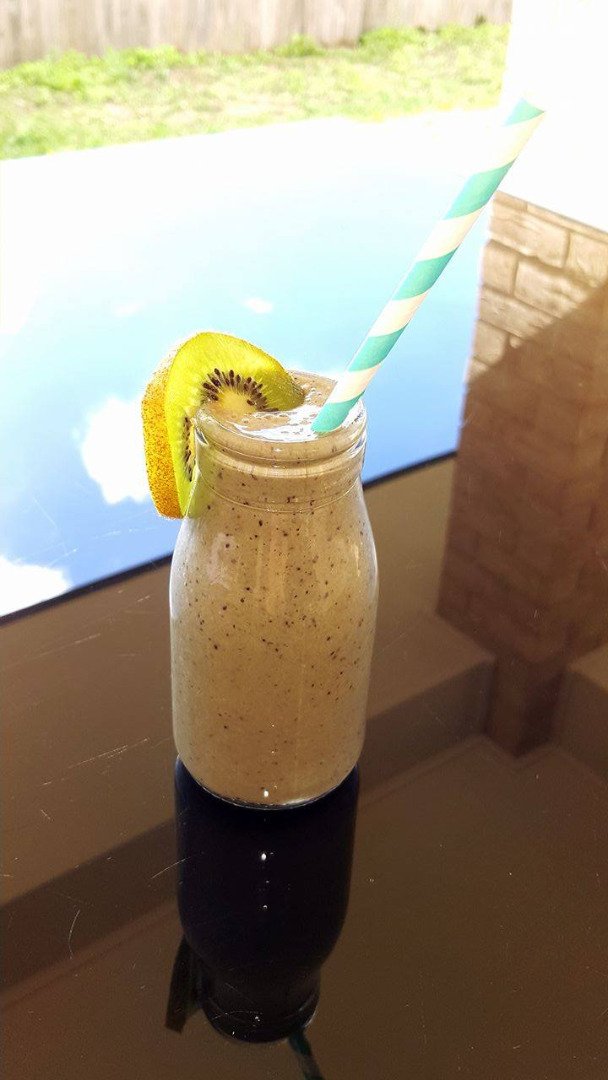 I used:
2x bananas
1 heaped teaspoon Organic Barley Grass (Melrose)
1x kiwifruit (can be overpowering if not used to it so maybe try half and preferably green not gold variety)
150ml coconut water
1c natural unsweetend yoghurt
10x almonds
small amount frozen spinach
teeny bit of ginger
1T honey to sweeten slightly
I like to put ginger in anything I have for myself (sometimes garlic too as I love the taste). It is a wee bit of a tart smoothie but not everything healthy is pretty!
All blended up and slice a bit of kiwifruit on top! Wa-la!
I use "Melrose Organic Barley Grass Powder" as I can buy it in smaller quantities. There is high humidity up in Central QLD so I do not like the 1kg bulk lots sitting for too long, it is about $20 from local pharmacies. It is pure convenience but if you will use more then it is a no-brainer to buy larger quantities online as you will save lots of $$$....just do some research and do buy this organic, sometimes you just do not know what you are buying.
Well my daughter (3) actually decided today that she wanted a smoothie just like mine as well! She did not see me put the barley grass in, only the kiwifruit.... win-win for me and for her!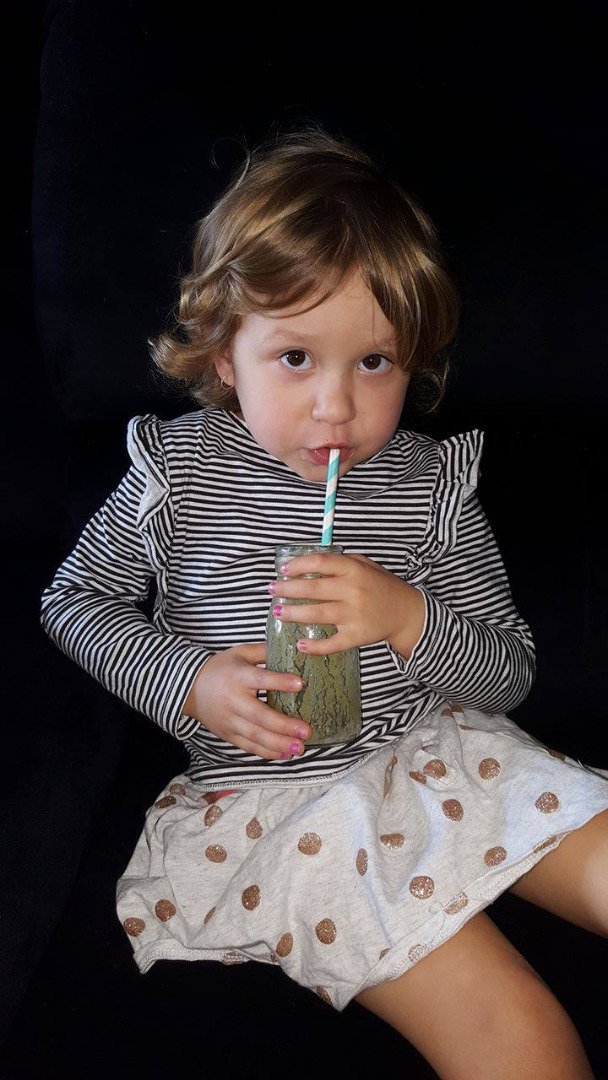 Once again STEEMIT thanks so much for allowing me to have this opportunity to publish my book which will enable my family to relocate somewhere with fresh and clean air and somewhere that inspires my recipe writing even more!!