Airhawk-exchange number one Steem and SBD exchange 💱 in nigeria

Hello steemians welcome to another beautiful month being the month of August its @kayceefresh bringing you updates about activities on @airhawk-exchange.
Airhawk-exchange has been processing loads of transactions for steemians in Nigeria as it still remains the number one STEEM and SBD exchange in Nigeria, with the bulk of transactions executed via our instant messenger channels on;
Although we might have experienced some challenges with the website updates, we are still moving forward with the development of web V2.0 - which is aimed at making transactions swift, safe and as easy as possible. More details will be released in our subsequent updates.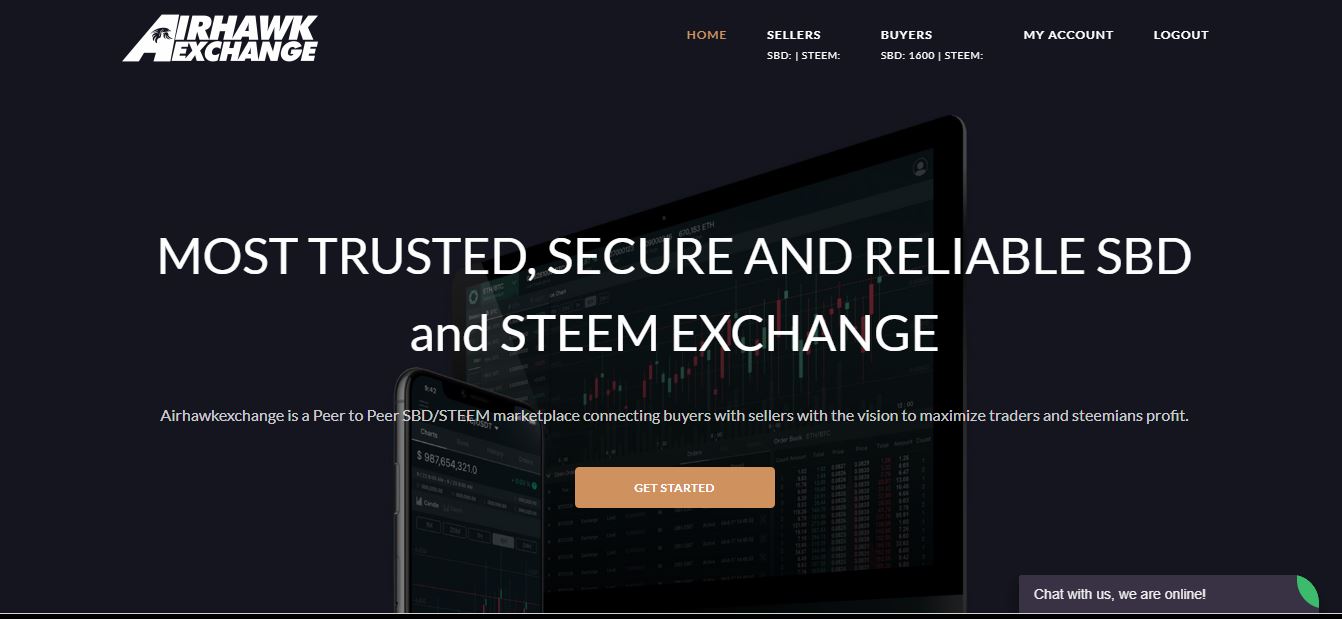 HOW AIRHAWK-EXCHANGE WORKS
At @airhawk-exchange, you can buy/sell STEEM/SBD/Gbyte directly from other users . This is called P2P (peer to peer) payment network. Steem or sbd is sent to central account @airhawk-exchange and price is bidded with transaction initiated between buyers and sellers, the price is given and an agreement is done, upon paying the seller in fiat (Naira), the seller signals the escrow to release fund to buyer.
(1). Buyer and Seller agree on bid rate/price
(2). Seller send SBD/STEEM to airhawk-project's steemit account
(3). Escrow confirms payment and directs buyer to make payment.
(3). Buyer makes payment to Seller.
(4). Seller confirms receipt of payment.
(5). Escrow account releases SBD/STEEM to buyer.
GO LIVE Trading on instant messengers
TRADE TREND SBD/NAIRA AND STEEM/NAIRA
January recorded the highest volume of trade and transactions, as the spike in the price of sbd and Steem paved way for steemians to trade their coins for fiat, the chart 📊 below denotes trade volume for the 1st and second quarter of the year.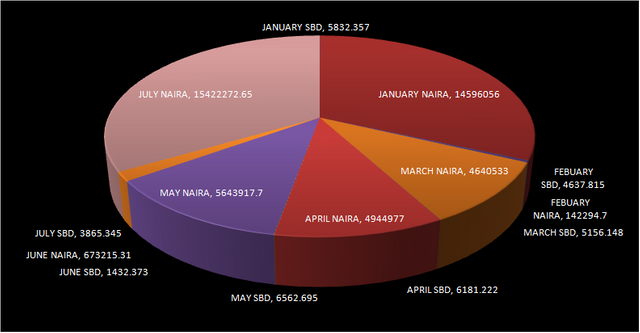 _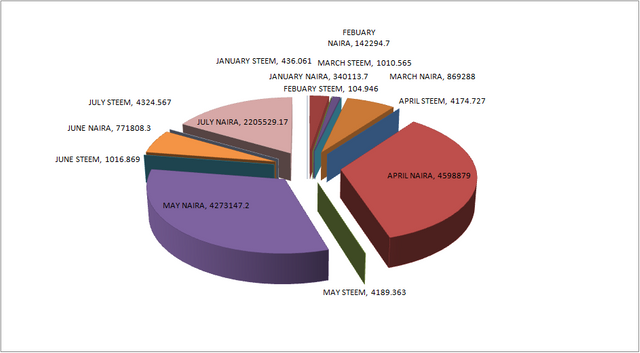 The price of steem/sbd gradually dumped against btc and fiat (naira) from approximately $5-$1 which is 500% reduction in the price of steem and sbd. Steemians are still waiting for a brighter day in the price of its prestigious currency. The trend chat below indicates the trade trend for transactions that were undergone on airhawk-exchange.


_



_
airhawk-exchange is glad to announce the official collaboration with Bank Plethora. It is our aim amongst other things to make members grow in their knowledge of financial security especially because it is the backbone upon which the steemit platform is based.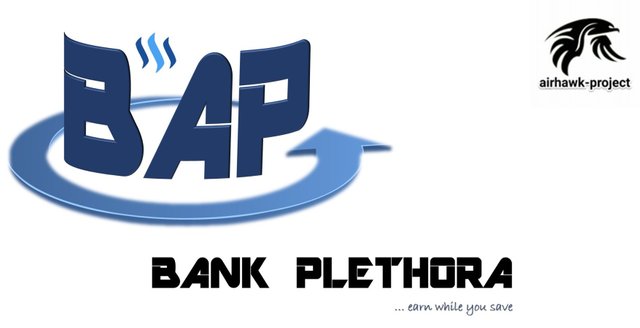 WHAT IS BANK PLETHORA?
BAP
is a banking solution established by team of versatile investors who came together with the aim of adding value to steemians and the steemit blockchain by ensuring that everyone earns extra income while holding their steem and SBD for capital appreciation.
HOW BANK PLETHORA WORKS
Fill our online customers form with the link -
https://bit.ly/2HGAGwN
Send a minimum of 20 STEEM or SBD within 12 hours of submitting the form to our official steemit account
@bankplethora
with memo: yoursteemitusername_bap (e.g. johnny_bap as memo for a customer with
@johnny
as his steemit username).
2.5% interest will be paid directly to your registered steemit account every week or 12% monthly based on your preference.
HOW TO WITHDRAW
Kindly fill the
Savings Withdrawal Form
. Your wallet shall be credited to your registered steemit account within 12hours of request (it usually comes earlier though).
INTEREST PAYMENT
2.5% interest will be paid directly to your registered steemit account every week or 12% interest payment on a monthly payment, depending on your preference.
REFERRAL PROGRAM
The @bankplethora referral program is available for anyone on @steemit. If this is you, let's dig in and learn how you can earn 0.5% bonus by inviting others to deposit with Bank Plethora.
Please note:That for you to enjoy the 0.5% referral bonus, depositors who are joining Bank Plethora through you must successfully make deposit before you can be eligible for a referral bonus. Now let me show you how to get 0.5% referral bonus on every depositor you invited.
For more information, please check out the official media listed below.