Found this awesome daily color thematic photo challenge by @photochallenge. Check out the Monday Announcement Post HERE.
I have said many many times before, my Monday is never blue... Coz my Monday is Monochrome... So let's have some MonochromeMonday photos up...
I dunno why but I kinda like to have my flower shots in black and white. It has a different kind of feel to the flowers. I captured these outside a restaurant nearby my office about a month ago. Gerberas and lilies... Lovely and colorful they were. But today you will only see them in black and white.
今天在游览朋友的页面时发现了这个新的摄影挑战。每天都有特定的主题让我们参与的。有兴趣的可以到@photochallenge的页面看看。星期一的黑白星期一公布帖在这里。你可以到那里看看参赛的规则。
我说过很多次,我的星期一从来都不是蓝色的。因为我的星期一是黑白的。哈哈哈。。。我非常喜欢这主题。所以今天就给大家带来些我拍了的照片,做了黑白的处理。
我也不知道为什么,但我蛮喜欢把我的花的照片弄成黑白的。我觉得黑白的花照片别有一番味道。以下是我上个月在公司附近一家新开的餐厅外面拍摄的。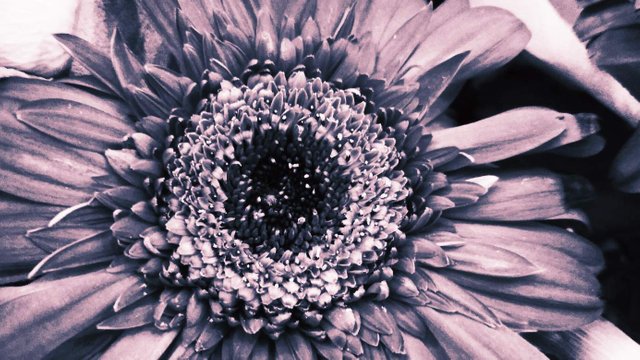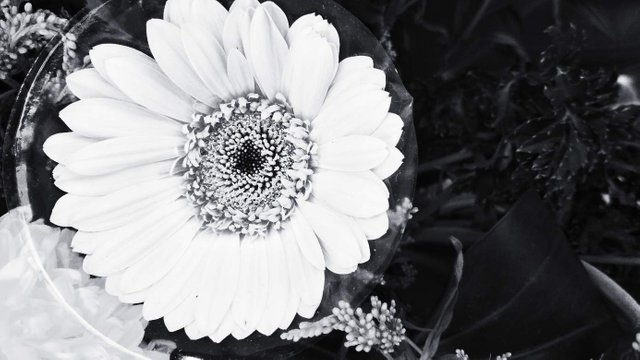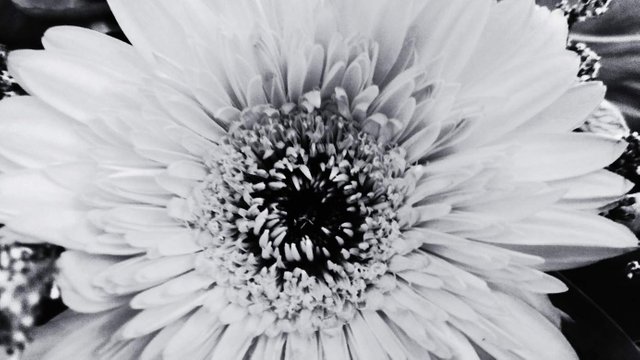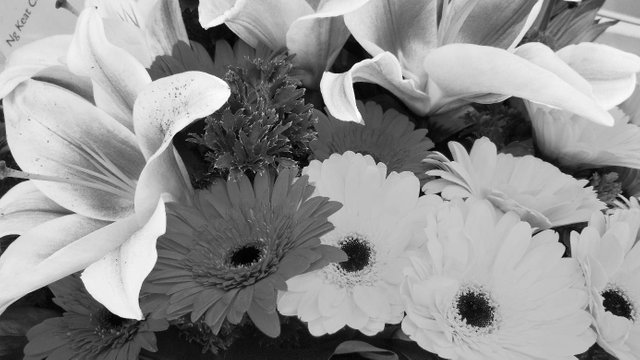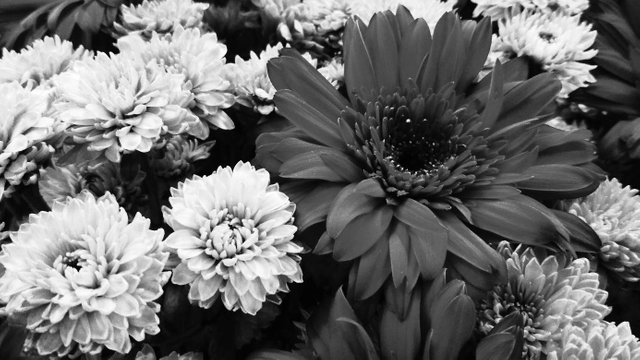 Wish you all a happy Monday and a great week ahead!
With love and hugs!
祝大家有个愉快的星期一!感谢大家的支持!❤️❤️❤️


Posted using Partiko Android