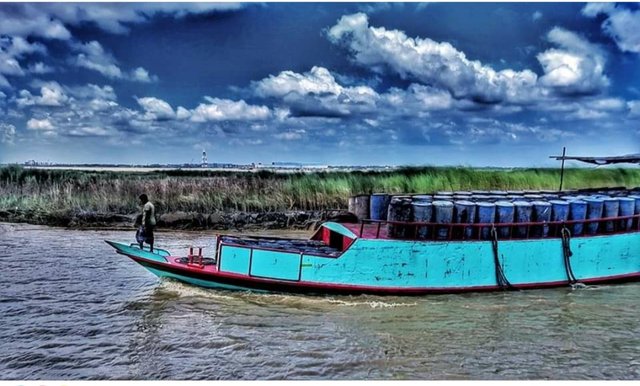 Nature has a beauty of his own and it decorates her beauty by itself.
In yesterday's post I told about the beauty of autumn season.This is another example of this greatest beauty.The blue sky full with white cloud and the river below with about full of water makes this place more gorgeous.If you notice carefully the boatman doesn't enjoy the beauty but we the audience willingly enjoying this.So what is the difference between the boatman and us.Let me explain the boatman can't because he is thinking about his payment which is the only money for his and his family's livelihood.On the other hand it's not our duty to think whether the boat is working or not,is there any problem or not blah blah blah.Our focus is to enjoy the scenario.
The thing I want to prove that when you are the Steck holder you have to focus only to your goal.