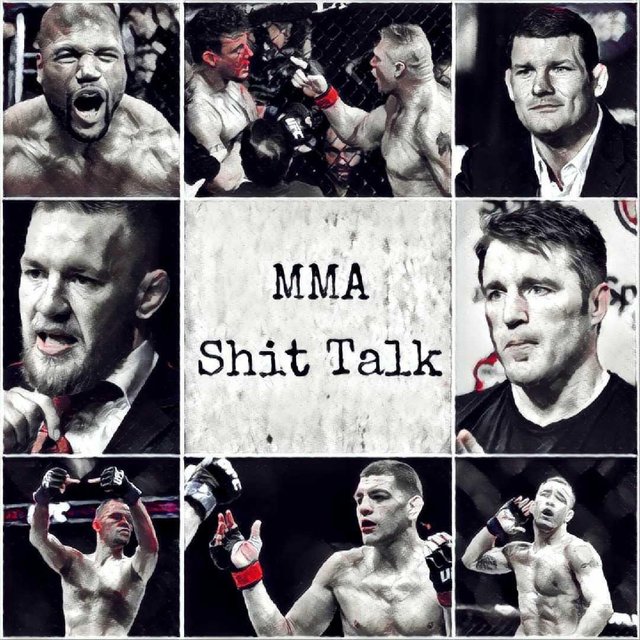 ---
***I share my opinion while talking shit, if you don't like it fine just get outta here, if you like what I have to say and you also like me using the language of uncle Dana please upvote, comment and share, thank you people.***
---
### Stop Fucking Revising History
The other day Joe Rogan stated:
"I like that the fighters are having a good time over there. They get paid well. I want it to grow. I want it to be right up there with the UFC. I would love it if it was a full rival like PRIDE was."
Bullshit. Pride was what the UFC is today, if not even greater and the UFC was barely better than what Bellator is today. He makes it sound like the UFC was as big as today and Pride was UFC's rival...for so many years it wasn't even fucking close, Pride was selling out places with over 50 thousands seats, I remember they had an event with over 90.000 people...fuck outta here Rogan...
Not just Rogan pissed me off about this recently. This other reporter or whatever the fuck he is, fuck him I won't even write his name, ain't gonna help you with your stupid career, anyway he wrote:
"As the UFC continued to put rival promotions such as PRIDE FC and Affliction out of business..."
Hey ignorant shit, Pride collapsed not because of the UFC you deep shit but for other reasons...Fuck you moron. Hopefully you'll read this..
Yeah Colby Keep Dreaming
Covington believes that his future fight with Woodley will be bigger than Conor vs Khabib...
Bitch please, how can people be so fucking delusional. Dude people don't hate you enough and people don't care enough about the champion you are going to face. Want a bigger fight than Khabib vs Conor? Beat Woodley and then fight Conor next or Jon Jones, lol...only those two names will make for a bigger fight.
Better Be Quiet Wonderboy
Stephen Thompson thoughts about Colby Covington
"I did see it, you know what, it kind of made me chuckle a little bit. The stuff that comes out that guys mouth, it's funny, but at the same time, the dude's trying way too hard. He's trying to be a Conor McGregor and he's just not him, he's not doing a very good job of it. People love to hate this guy, that's the kind of character he is. Nobody likes him, but it gets him fights, and I think he will be getting that title shot next."
Oh Wonderboy, if you gotta say that boring, uninteresting, useless, superfluous shit just shut up and let your fights do the talk. People despise Colby but if you keep talking like that people will nothing you which is a lot worse dude.
Good Luck Jose
Former featherweight champion of the world Jose Aldo is moving up to lightweight. He should have done that long time ago, fighting bigger guys at the end of your career? In 2018 Jose is actually even small for the featherweight division, he should be moving down not up. But I know he dreams a rematch with Conor...I hope he gets it, he deserves it.
Come on Nick
Dude should stop talking and start fighting.
"I never had an easy fight in my whole life, fight that kid? I wouldn't take one, I wouldn't take it. It's like, stop making bullshit fights with this guy."
Your last win (2011) is an out of shape, past his prime, tiny welterweight BJ Penn...fuck outta here.
GSP Will Fight the Winner of Khabib vs Conor
Slimmed down GSP and talking a lot of nonsense GSP, that fight is happening just wait and see. I really don't get why this guy got so many fans, so much annoying, boring shit comes out of his mouth and his fights ain't that entertaining and he deprived us of the greatest super fight ever and then he fucked up the middleweight division and he is a fucking weirdo who believes aliens visited him...it has to be the accent and the good guy pretty face he got. Fuck you GSP I hope Conor KOs you just like Matt Serra did, too bad back then I was a huge fan of yours, so I actually didn't enjoy that...
No Tyron You Ain't Close
Motherfucker believes he is close to be considered the best welterweight ever just because guys nowadays are more well rounded than in the past. How dumb is that? Following that logic then the guy who beats you after defending the title twice should be considered the best because he faced tougher competition than you? Dude just stop thinking about your legacy as welterweight, you'll never become the best ever in that division, you won't even become the second best. Wanna do something about your legacy? Go up, win the belt, defend it as many times as you can and then you'll be considered one of the best fighters ever...
Poor Rose
After McGregor's bus attack, strawweight champion of the world Rose Namajunas can't even leave her house.. That night she got so traumatized that she still didn't recover, she doesn't even go to public places anymore...
In the meantime outlaw Conor McGregor is going to fight again and will make millions of dollars when in fact he should be in a motherfucking jail or at the very least banned from fighting for a while...Fucking money...
It's a very long story with two different versions so just click on that link and go read, I don't want to copy and paste that much...Anyway Bisping is such a disgusting idiot, going to re-watch the Hendo KO now. Dominick I thought you were a better guy, a little disappointed here...
Jon Jones STFU
Enough said but just read this shit...
"I think that beating him a third time would really do something to his confidence. In his head, I feel like he thinks he can still beat me, especially because the fight was going fairly well until I knocked him out. I want to crush his confidence. I want to let him know that I'm going to be Cael Sanderson. Cael Sanderson is a wrestler who beat Daniel Cormier seven times and I'm going to be his Cael Sanderson. He said to me once, 'Jon Jones, I'll always be that kid in your bracket,' meaning he will always be in the same tournament as me, I'm sure he regrets that because we always see who ends up in the first place position when we go up against each other, but I want to break his will. I want to break the idea of him thinking he can beat me. I believe doing that at light heavyweight would be the smartest thing to do, for a third time. Leading into our fourth fight, a possible fourth fight for the heavyweight championship of the world, his confidence won't be in the right spot. It won't, and I think it will help me take that fourth victory over him and that heavyweight championship from him. I think I have his number. No matter how hard he trains, I train a little bit harder. I'm a little bit younger, a bit longer, a little cuter."
After that of course Cormier responded and then a short twitter battle between the two started.. Yawn...
If they fight again I'll be rooting for DC even though he is annoying and petty but I can't stand Jon Jones anymore...
Oh Tyron...
Before the fight Tyron Woodley said:
"I just try to focus on each fight. This is my super fight. This is the biggest fight of my career."
Right after reading that shit I was like what the hell is wrong with this guy, Till? a 25 years old guy with no belt and never won one and got a title fight with a controversial decision win, a superfight? biggest fight ever? Get outta here...I'm sure now even Tyron himself gotta feel how ridiculous that statement was...
Jon Jones vs Chael Sonnen Beef
Jon if Chael were the worst trash talker he wouldn't have been given the title fight against you. I really think Jones doesn't get the difference between talking trash to get opportunities and sell tickets and trying to get into your opponent's head.
And Chael some of those tweets ain't bad but dude you are almost a 40 years old man...
---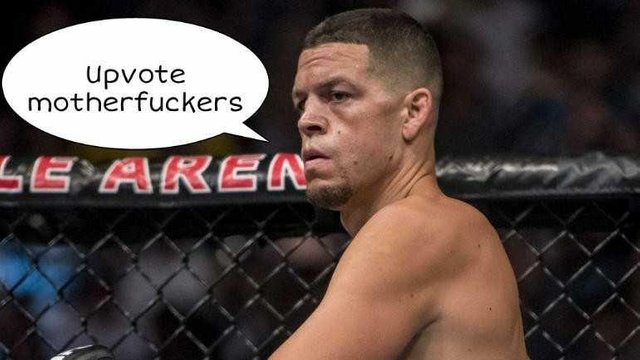 For my recent MMA posts