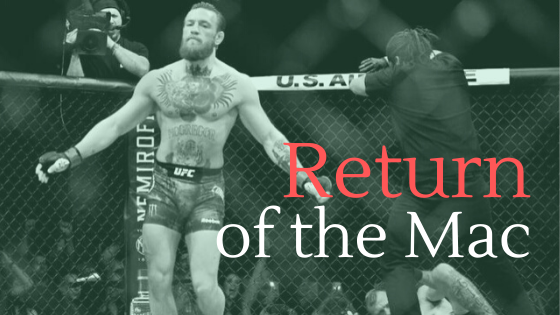 After a fifteen-month hiatus, Conor McGregor returned to the Octagon on Saturday night with a devastating 40-second demolition of UFC veteran Donald 'Cowboy' Cerrone.
With all the controversy and theatrics that have surrounded the former two-time champion in recent years, Saturday's performance was a timely reminder that, at his best, McGregor is one of the greatest combat athletes of his generation.
In retrospect, it is easy to dismiss the fight as a mismatch. Even though Cerrone is an elite fighter he has never been quite able to pull out his best performances on the biggest stage. Cerrone had lost his previous two fights against Tony Ferguson (in two rounds) and Justin Gaethje (in one round). Cerrone has been known to struggle against southpaws and had a tendency to start slowly in fights.
However, there were a lot of intangibles, coming into this fight. Personally, I questioned the wisdom of McGregor fighting Cerrone at Welterweight. On paper, that favoured Cowboy more than Conor. There was a question about how McGregor would look after over a year out. What was his appetite for fighting anything but the biggest of match-ups?
McGregor answered all those questions and more in 40-seconds of "beautiful destruction" (John Kavanagh, McGregor's coach).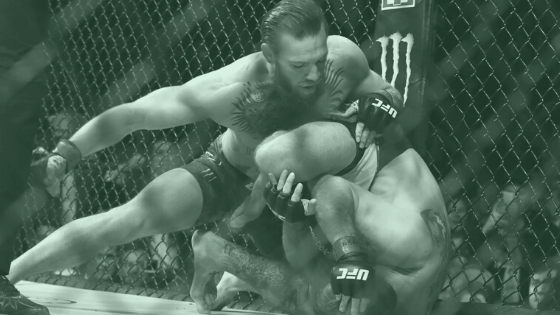 McGregor signaled his intention from the start, racing across the Octagon and launching a huge left cross. Cerrone slipped the punch however collided with McGregor's left thigh. Though much was made of the vicious shoulder bumps thrown in the subsequent clinch, I believe that it was the collision with the thigh that shock up Cerrone a bit. This enabled McGregor to dominate the clinch and land the shoulder strikes.
When they broke the clinch, McGregor immediately pressured Cerrone. Cerrone retreated towards the fence and eventually managed to throw out a right high kick which McGregor blocked. McGregor threw a left high kick of his own, with his foot catching Cerrone flush on the jaw. It was the beginning of the end. McGregor followed up with a knee and a couple of overhand lefts which caught Cerrone on the temple, sending him to the ground. A few seconds of ground and pound later, and the referee Herb Dean had no alternative but to intervene and wave off the contest.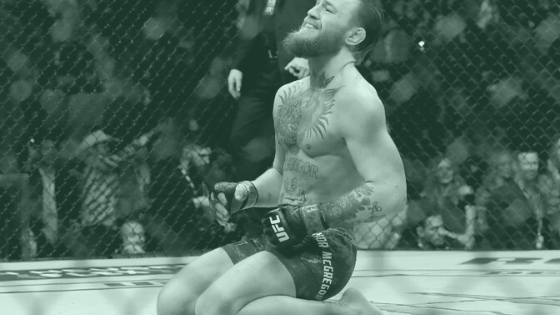 Thoughts now turn to McGregor's next fight. Conor wants a rematch with Khabib Nurmagomedov. Public opinion appears to favour a Jorge Masvidal match up. Personally I'd like to see Khabib fight Tony Ferguson and Masvidal fight Kamaru Usman for the Lightweight and Welterweight titles respectively. The best matchup to test where Conor is really at would be a fight with Justin Gaethje.
Gaethje would be a tough fight for Conor against a legitimate title contender. I feel Gaethje's come forward style will tailormade for Conor's crisp counter striking and would favour the Irishman to win and further build his momentum towards a title challenge.
Whatever is next, the UFC and combat sport in general, is better with a focussed and firing McGregor in the mix. It promises to be a fun 2020.
---
Join my Patreon:
To gain access to exclusive content and earn cryptocurrency rewards join my Patreon: