As far as is known, on the steemit.com You can earn SBD, if You put interesting content, and other people up-vote it.
Let's see, on what exactly depends the amount of SBD, You were awarded by other steemian, who had voted for Your post.
This amount is directly depends on the Voting Weight,

that You can see in Your account on the page of Your wallet. (https://steemit.com/@youraccountname/transfers) There it calls STEEM POWER.

It is also depends on the Voting Power, that You can check on the site https://steemd.com/@youraccountname.

When somebody up-vote Your post from 100%, he has -2% from the current meaning of the Voting Power. In other words, if he had 100% Voting Power, he would have 98% Voting Power and he would give You the maximum awards that he can. If he had 50% Voting Power, after up-voting, he would have 49% Voting Power, but he also would give You awards twice less. That is it!
Regaining of the Voting Power is about 1% p/h.
Also on the steemd.com, You can look for any detailed info about any post, just by clicking on advanced mode and vote details. There You can see the list of all the voters: who, when and with what power (weight) had voted. If the post is under 7 days, in the column wgt% You can see to whom and how much is given from the general amount of curation rewards.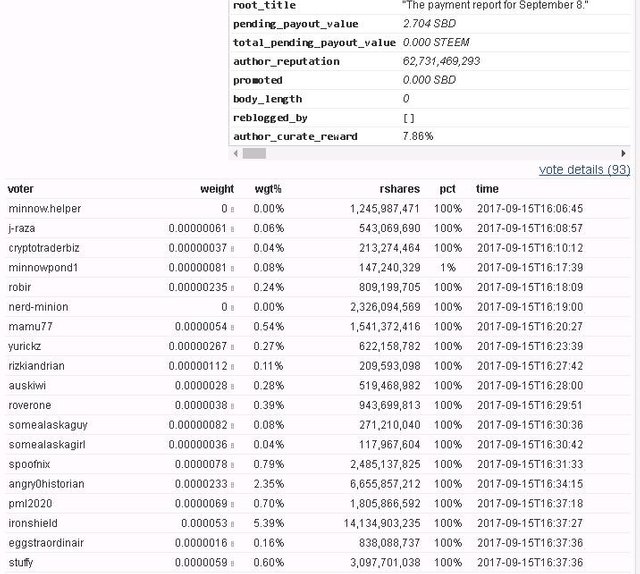 Other useful services for STEEM You can find on the http://steemtools.com
Let's consider some of them.
On the https://steemvoter.com after registration, You can set the rules for up-voting: Author of Posts to Vote on, Vote Power Percentage and Vote Delay in Minutes. For the free account You can use 3 rules. Also, You can upgrade to premium service for 3 SBD per month per Steemit account.
Another source for automatic up-voting is the https://streemian.com There You can set Fan Base and follow great authors and also Curation Trailers and follow great curators.
One more really good resource for the steemians is https://www.minnowbooster.net
Having made a transfer with a certain amount of SBD for @minnowbooster, and having indicated in memo the address of Your post, You will have bigger up-vote. The latest up-votes you can check on the https://www.minnowbooster.net/upvotes
If You have odd STEEM POWER, You can rent it out, and get a daily payout from @minnowbooster

You can also rent the STEEM POWER from 1 to 24 weeks.
At the moment, Minnowbooster Delegation Market Parameters:
| PARAMETER | VALUE |
| --- | --- |
| Minimum Lease | 1.0 STEEM |
| Lease Price 1-3 weeks | 1 STEEM ⇔ 75 SP |
| Lease Price 4-24 weeks | 1 STEEM ⇔ 150 SP |
| BuildTeam Share | 10.0% |
You can get STEEM just by clicking on the Market, as it is shown on the screenshot, and buy it for SBD, that You have on Your account.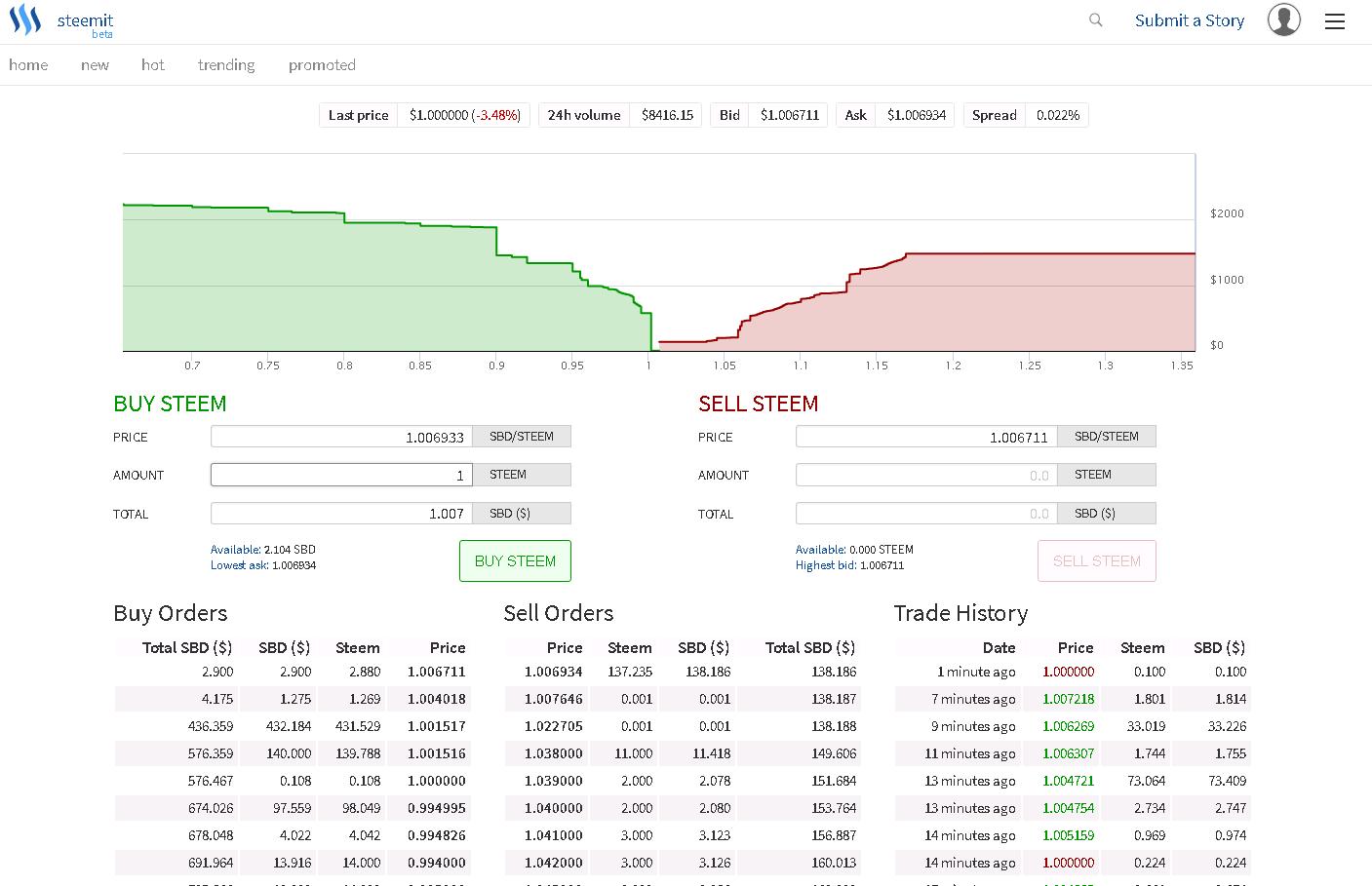 You can get SBD by making interesting posts on the steemit.com or posting video on the https://dtube.video, that other people will up-vote.
The other way to get SBD is participating in different giveaways, that You can find in the following categories: freesteem, freesbd, giveaway, contest, SBD.
How does it work?
Right after the author received the award for the post, he shares 100% or a part of SBD with everybody who followed the rules. Usually, it is an up-vote, and optionally resteem and comment.
Here You can see some nicknames of those, who hold such giveaways on the regular basis, and share the SBD fairly:
1 @littlehelper
2 @minnow.helper
3 @simplemoney
4 @ralph-rennoldson
5 @fogel
6 @lazarescu.irinel
7 @honolulu
8 @free.sbd.bot
9 @karmashine
10 @juicypop
There are also dishonest authors, who create the same posts with the promise to share SBD, but never do that. E.g. @ayaraof
Be careful in Your choice and always check the author`s wallet, concerning money transfers.
I hope that this post will be useful for minnows.
Good luck in the further discovering of this wonderful platform - STEEMIT.