Regresa con gran energía Encuentro de Talentos en PAL // Return with great energy Meeting of Talents in PAL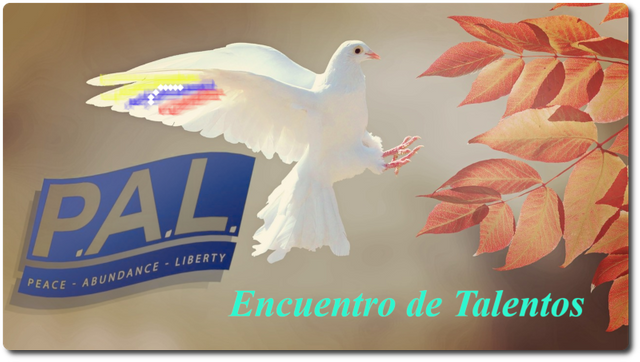 Encuentro de Talentos
Talent Meeting
Encuentro de talentos regresa con mucha energía positiva y gran emoción, en el canal de Paz-Abundancia-Libertad P.A.L. un canal donde puedes estar informado de todo lo que acontece en la plataforma de steem y te encuentras personas con muy buena vibra.
En esta oportunidad el equipo de Encuentro de Talentos desea invitarlos a cantar y recitar para aumentar los niveles de buena vibra para todos los que participen, e irradiar luz para todos en la cadena de bloques.
English
Meeting of talents returns with a lot of positive energy and great emotion, in the channel of Peace-Abundance-Liberty PAL a channel where you can be informed of everything what happens on the steem platform and you find people with a very good vibe.

This time the Talent Encuentro team wishes to invite you to sing and recite to increase the levels of good vibes for all who participate, and to radiate light for everyone in the chain of blocks.
El equipo
The team
@angelica7 , @geadriana , @guachoman y @victoriabsb hacen posible esta actividad cada 15 días , pero tu eres parte principal de este equipo por ello te esperamos para poder compartir alegrías y buena energía enEncuentro de Talentos.
English
@angelica7 , @geadriana , @guachoman and @victoriabsb make this activity possible every 15 days, but you are a main part of this team so we are waiting for you to share joys and good energy in Meeting of Talents .
Puedes encontrarnos en
Encuentro de Talentos en su nueva temporada trae

Curaciones en vivo
Con esta actividad estimamos poder apoyar a los nuevos usuarios de la cadena de bloques, brindándoles un poquito de cariño, para ello deberán presentar su publicación en el canal de voz.
Deben contar con:
Micrófono
Escuchar los aportes
Estar presente en toda la actividad
Hacer comunidad con buena energía
Participación como cantante o recitar poesía
Activa tu Micrófono
Descarga tu pista en la PC y comparte tu música
Prepara tu mejor repertorio
Recita tu poesía con especial emoción
Buena energía y alegría
Deseos de pasarla bien
Mente positiva
Que tu luz interna brille más que nunca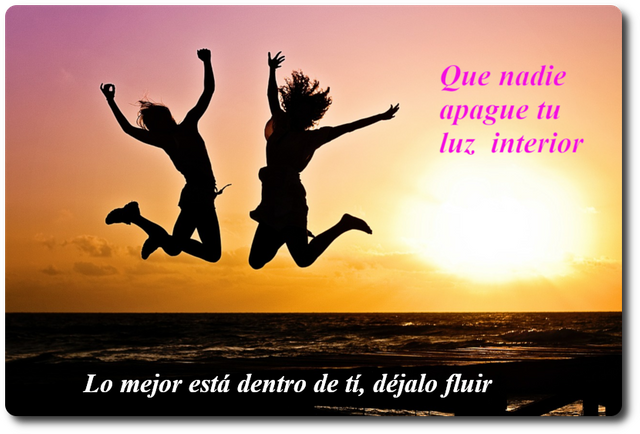 Somos una gran comunidad
Minnow Support Project: Si todavía no estás en la comunidad
¿Qué estás esperando?

Unirme
banner created by @justcallmemyth
Imágenes tomadas de Pixabay: Portada1Portada2Portada2
CC0 Creative Commons
Logotipo: Tomado de la página @MinnowSupport
Diseño de collage de imágenes: @angelica7



Me gustaría conocer tu opinión y conocer un poco más de ti en los comentarios.
Con todo mi cariño @angelica7



Te invito a quete actives siempre con lo que te guste y te haga feliz!


Te esperamos