Found Yet Another Great Tool For Us Minnows! = Best Time to Publish
Looking through various posts, reading and checking out what is what, not only here on Steemit, but also in real life, as a lot of the posts are in fact about real life and not just "vote for my I love Steemit post", I came across this post:
"Steem Activity - Explore what is the best time to publish"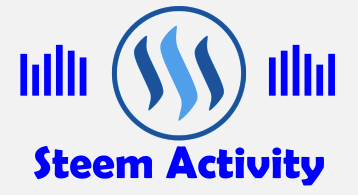 https://steemit.com/steemit/@jga/steem-activity-explore-what-is-the-best-time-to-publish
BASICALLY:
STEP 1.
Open up this site:
https://joticajulian.github.io/steem-activity/index.html?account=jackmiller
STEP 2.
Type in your user name.
STEP 3.
Press Enter.
& That is that, then start reading and looking through all the info.
EXCELLENT SOURCE OF INFORMATION THAT ANSWERS A QUESTION THAT NO BODY SEEMED TO HAVE AN ANSWER TO!
NOTE: All SBD raised from this post shall be donated/forwarded to @centerlink
As I come along some great sites that help me answer my "questions ??????" I will Resteem them here, or if they are older than 7 days, as is the case with this post, I shall explain in a new post why I am posting about it, how it helped/helps me and donate the SBD to @centerlink (one of he MSP Projects that just keeps on giving).
Thanks for reading, hope this info comes in handy!
Cheers!