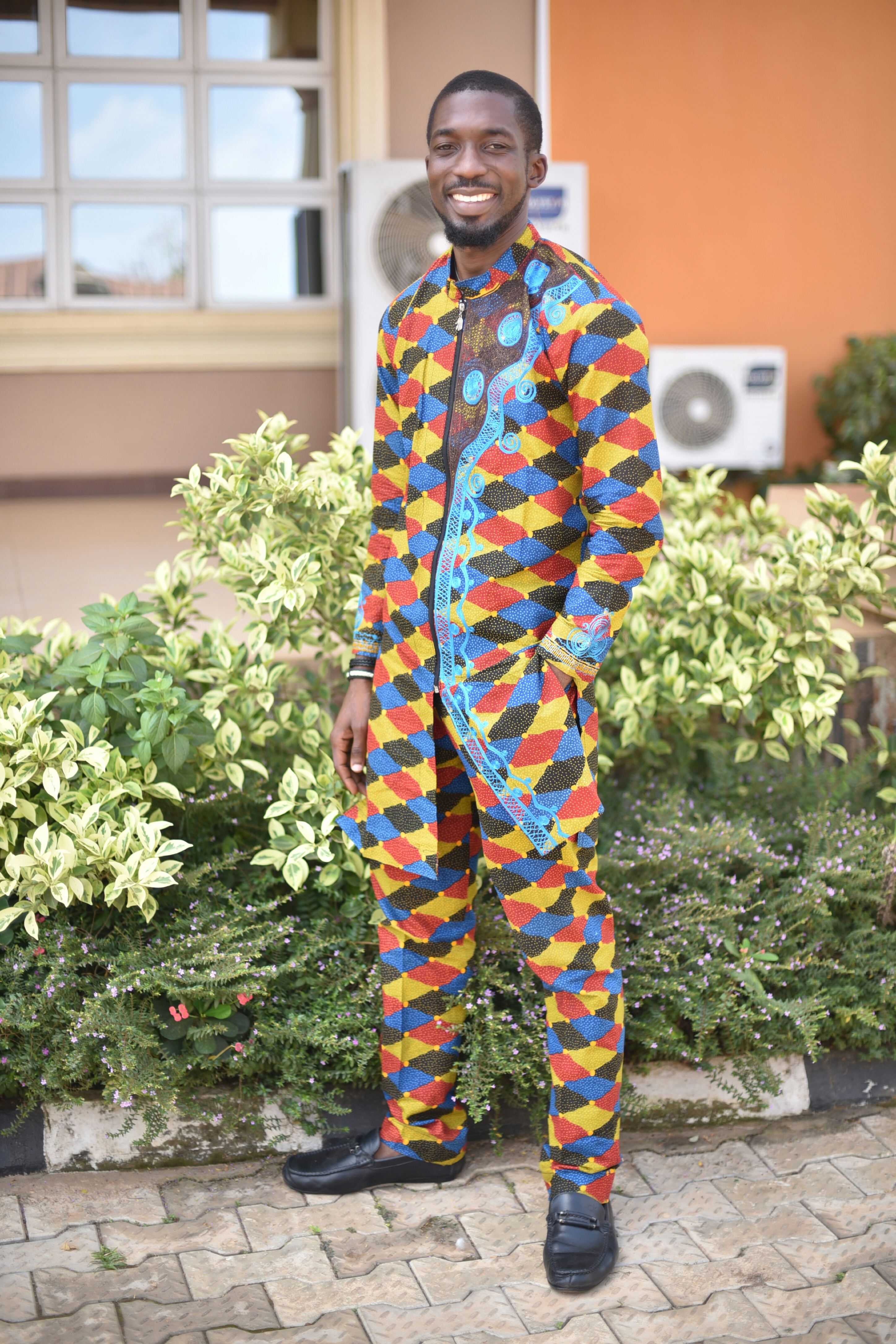 This is in response to the contest organised by @runicar. You are amazing. I am naturally drawn to kind hearted and selfless people who are pumped to make others better and life easier for them too. You inspire me. Thank you.
HOW I JOINED STEEMIT
I joined Steemit when a brother of mine went through my blog on WordPress and was impressed about the contents I have there without being paid or recognized for it. He saw me few days after it in Church and introduced Steemit to me and i have never remained the same again, i mean AGAIN!. No words could adequately do justice to how grateful I am to God for this amazing soul @kingsolo for following the prompting in his heart to tell me. I have searched and asked how you can get paid for doing what you love, (i even bought a book for it: "How To Profit From Your Passion" - Zim Simon). I was that willing and boom! Just when i wasn't thinking, it came.
MY REGRET
The only regret i have is not knowing about Steemit long time ago. Better late than never right? But then i wish i knew about it way before now. This is the coolest place to be, not just in making money but in the relationship you make. I read a post yesterday where someone said the currency for Steemit is relationship, and he is right. You have to leverage on relationships you build on here because they don't come too often and i do guard them jealously and intend to keep them for a long time to come. They are all precious to me. Yes, you all are!
I have no regret in joining steemit. Never. I only wish i had joined sooner!
NEW THINGS I HAVE LEARNT SINCE I JOINED STEEMIT?
Oh boy! That's a long list but i intend to make this short because i have been known for lengthy posts and comments (don't mind me, i like expressing myself and speaking from my heart. I like being empty knowing i have given all i wanted to give or say).
1.
I learned about the value of relationship. Even though i am the type that naturally don't joke with friendship and giving my words, i have learned more how to place appropriate value on relationships. This community is all about love, care, sharing and HONOUR, and it helps in making you give your best at all times and that was why i did "Thank You For Being" which was organized by @everlove because i totally bought into that idea and she has more cooler ideas i buy into. It's like she took a peek into my heart.
2.
I learned about not being lazy and this involve in reading a post to the letter and in commenting. Some people give comments without even reading its content, something myself and @swissclive frowns at bitterly. Infact she flags such people after warning them and giving them ultimatum. I admire that lady a lot.
3.
I learned i am not just here for the reward pool but to learn as well. Wow...this community has the monopoly of knowledge. You get to read things from different angles and perspectives, even things above your jurisdiction which you might naturally need a level 12 clearance for in other platforms hahahahaha. I try to read and absorb as much as i could...and that is why i have been able to learn about Crytpocurrencies which i have never heard of before Steemit. I was confused at first. Hahaha.
4.
I learned about being deliberate about making impacts and touching lives. If you have not been "wired" like that before to know how to live your life, Steemit will open you to what you have been ignoring since; living for others.
Giving isn't really giving until you give to someone who might never be able to repay you.
You stop focusing on self and think of the greater good, be honest and deliberate about it.
5.
Haha. Let me stop here. Steemit teaches you about patience. In full flow haha. Everything is in stages and you have to queue and learn like everyone else. With over 4,000 friends on Facebook and large numbers on Instagram, i came here as a newbie. Enh...yes...newbie. I queued. I learned. I was patience to start from the scratch and learn how it works here that is why if you come just for the money without having your mindset flexible enough to adapt, it is easy to quit. My introductory post fetched me 0.12. I still get less than $1 on some posts too. Still learning, still being patient.
You will learn about investment here too. Powering up just to benefit others which now serves you best later on too. I am still working to do that. I need more Steem Power to make it easier on newbies and reward quality contents as well as store up for the future too and be able to actualize some projects i have in mind as regards educational grants and personal goals too.
MY GOALS ON STEEMIT
I want to be a value adder. I know quite a lot of people here making waves and i am encouraged to do even more.
I would rather live for a day and touch many lives than to live for hundred years and not be remembered by anyone.
I want to make this community grow and that is why i have been pulling people in from every angle to join and i mentioned quite a few that i have told about Steemit in my last post. I want this community to grow, i want to add more value to Steem; (because that is the currency of Steemit), i want to reward creativity with sizeable upvotes and make it easy on those that are just joining.
I want to make more friends and touch as many lives as i can. I am fulfilled that way.
I want to add my value to Steemit by having people have better mindset and positive attitude to things. I want love to be the trend and laziness to be a thing of the past. I want people to always give their best to whatever they do, either in posting and commenting. I could sense from reading a post if someone's heart was in it while writing it or the person just posted for posting sake. Wait for it people, because i am about to happen to you.
WHY I DESERVE TO WIN
The truth is, we all deserve to win because we all have dreams and goals. I would have lost the plot thinking others don't think this same way that i think or even with better plans than i stated. All i will say is, i know i have a good heart and i intend to do whatever it is to help this community grow and add value to every aspect of this platform. I just want to touch lives, in and off Steemit. You need to meet @surpassinggoogle to know what having a good heart means. The truth is, all the friends i have made here (long list) they have the amazing heart you could ever wish for. You attract your kind of person right? They attracted me and that says a whole lot about them all.
I love myself and that is why i wrote a love note to myself which you will see here:
[Click Here]
---
because i believe you can't give what you don't have.
"If we care enough, share enough, the world will have enough. The world have enough of our needs but never enough for our greed"
.
Thank you for reading.
Still me,
Olawalium: (Love's chemical content in flesh). Take a dose today; doctor's order!.