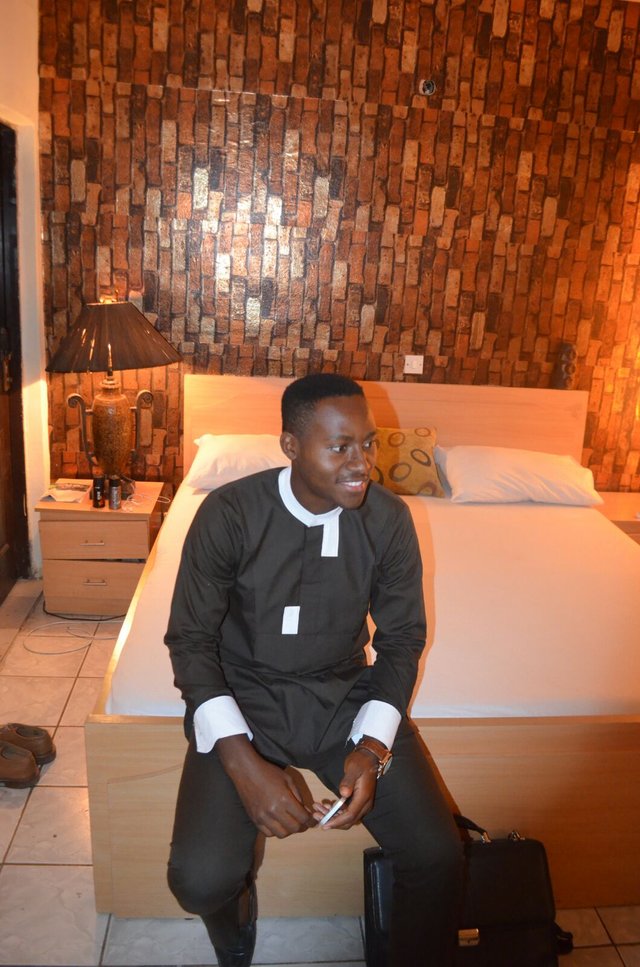 Hey guys!
Introducing myself again I remain Obino as my peeps call me, although my real name is Obinna. Other names attached are Gilead and Iwuh (middle name and surname respectively). I live in Abuja, the heart of Nigeria (it's debateable) grew up in a family of seven (7), five (5) boys no sister. They said (my relatives) that my mom should try one more time in gettong a baby girl and I am like are we are looking for a soccer team....the baby girl ain't coming. I am done with University (Nigerians take this important- class distinction, job security, and so on) graduated from Ahmadu Bello University as an Economist. I am in the big fashion industry here in Nigeria, dealing in bespoke and ready-to-wear (prêt-à-porter) male African clothing. At my leisure time I enjoy playing soccer (five a side), watch animations and read books on business and self-development.
 MY JOURNEY SO FAR

I would say first that I have so much to learn and every day I keep learning something new about steemit. I was introduced to steemit by my dearest cousin and Steemit advocator @sussan who came to our family house to spend a week with us and she told me about it and I fell in love with Steemit because, I always loved the idea of writing about my thoughts. I had a challenge earlier, i couldn't make out time for it. Finally after much persuasion and working out a schedule, I am happy to be in the Steemit community. I joined around the last week of December 2017 after, I travelled out for a week but immediately I came back to Abuja I have being writing, posting, resteeming, making friends and working hard to know my way around the community. I hope to learn alot form @runicar @sussan @surpassinggoogle @ejemai @samstickkz @annieben @tojukaka @isteemithard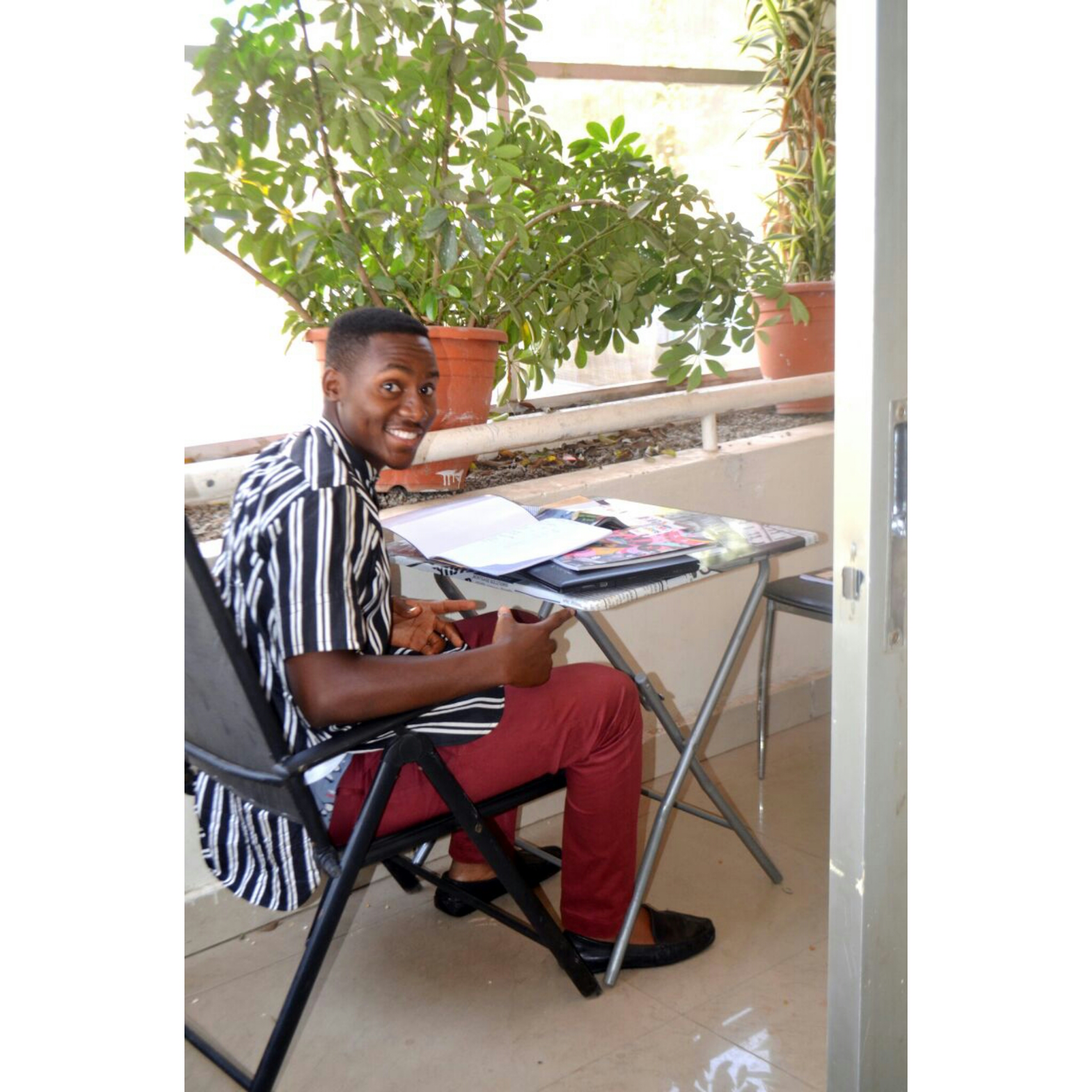 I must say that these first few weeks hasnt being easy because Steemit involves more than just writing post (that's what I used to think) it involves meeting people, interacting with them, getting recognised within the thousands of daily post and among the community. It also involves a whole lot of time, dedication, persistence and discipline to understand what works and what doesn't work.
I believe that with time I will grow, understand and make steemit a lifestyle then just a temporary basic activity.
GOALS ON STEEMIT

One of the very reasons I joined steemit and a goal in mind is to share my views about life on steemit, to express myself to the best of my ability and learn from others in this big community. Each post or write will centre on a niche am trying to create about abstract thoughts, creative and deep thinking, human motivation, culture and motives.
Another goal on steemit is to help people who have great minds that are untapped join this beautiful platform and community
Finally, I would love to create different hubs or be among a group that deals in establishing hubs for people to express their thoughts, feelings and those who intend to make a living from Steemit.
VALUES TO THE COMMUNITY

One core value I would like to represent and bring to the community is the African culture. It might be strange but let me explain, I would like my fellow Steemians to see the African culture from different perspective, the feeling, the motive, the actions, the way of life and the diverse nature of different ethnic groups in Africa (I might be specific on Nigeria but gradually as I write more I would develop my thoughts to a larger audience)
Another value I intend sharing is to teach young ones (like me..lol) how to make simple but nice meals, teach them how to train any young one around how to prepare breakfast, lunch and dinner.
WHY I DESERVE TO WIN

In simple terms I don't compete with others rather I enjoy working with others, I love giving my best in developing quality content and meaning which will impact on the community. Therefore, I deserve to win because I promise to give nothing but the best in pen and in my heart to this beautiful community.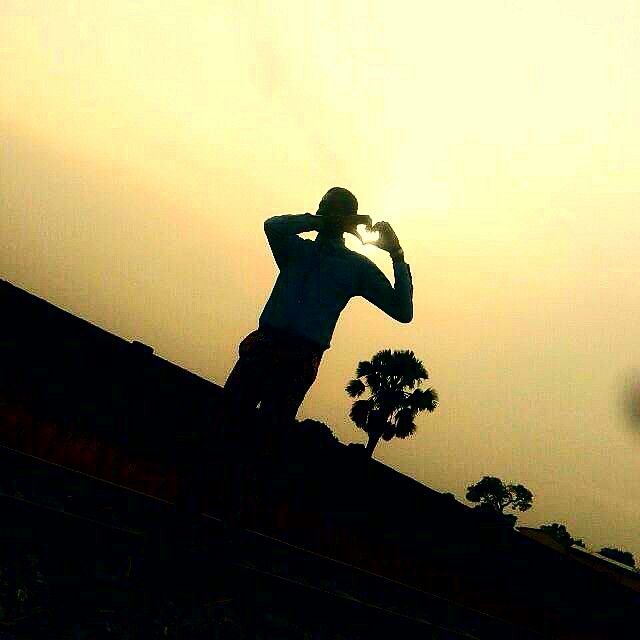 Much appreciation goes to @runicar once again, for such an opportunity. It's someone with a lot of heart and interest to develop such a contest. Thank you and I am grateful, my heart goes out to you and all those who are assisting you organize this contest.
Here is a link below to my best post:
https://steemit.com/steemit/@obineal/finding-love