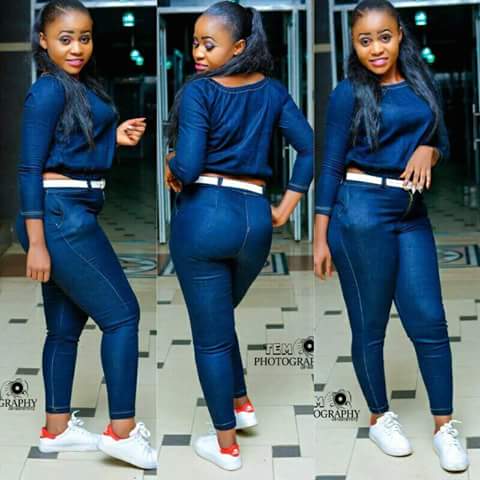 First of all it will be amiably pleasant for me to acknowledge the facilitator of this contest, which is the person of @runicar.. On behalf of every participant i solemnly appreciate you for this fabulous platform you have given to us...thank you once again..
MY BIOGRAHPY::::
my name is NICKY VICTOR,i am from DELTA STATE,NIGERIA and i currently domicile in ASABA, i am a christian lady.


EDUCATION::::
i am a graduate, i graduated from DELTA STATE UNIVERSITY in NIGERIA...and i studied ACCOUNTING under the faculty of MANAGEMENT SCIENCES..


Life has taught me to always be happy,i take things easy,i always go out every morning with alot of Forgiveness in a gifted box as an imagination in my heart to anyone who offend me for the day so as to make it easy for GOD to forgive me too.....because in one or two ways i offend God too......i am not perfect being,i am only striving toward perfection,
I hear people say sometimes DO YOU KNOW WHO I AM? When i hear those statement my conscious still voice in my mind always say we are nothing but dust without voicing it out,Pride goes before the fall,,i try to always be a simple lady..
One thing that always rings in my mind is 200years to come from now non of us reading this post will be alive(please dont be offended is just the fact)
So i do good in my best way to anyone i can help in my little way so as to contribute my part toward the (betterment) of the world..


A SHORT STORY HOW I DISCOVER STEEMIT::::
As at last year december i was in the church when of my pastor friend said NICKY....i answered sir....he said have you heard of www.steemit.com ....i said no sir.....then he told me to join the site without any former howto: and what steemit entails probably because he wasn't a member too but he is into cryptocurrency trading too(bitcoin).....don't worry leave him...he join when i am done....nobody go tell ham......
Initially i said what is steemit again? All this fraudulent site(in my mind when he told me to join) that thought came to my mind because NIGERIAN has been fraud severally online joining MLM SITES,,but i was eager to know the site my pastor friend said i should join, so i found myself here with any clue.


MY STEEMIT JOURNEY::::
My journey through steemit has been awesome, i started with by introducing myself in a very rough way,,,thats why i really appreciate @runicar for the rebirth introduction....this was my introduction post back then MY INTRODUCTION FAR BACK LAST MONTH after my introduction i posted some few post without knowing the law of spamming and Plagiarism,,so i copied some sort of work from other post thinking i am a good content creator until @cheetah hold me and gave me the artificial slap of my life lol.....well as if that wasn't enough,,i made a post one thing not know i can't delete a post from the blockchain...i made mistake in the post so i search for delete with touch light i couldnt find it,,i got angry and edited the the topic and body and put deleted (hahaha) and i was flagged by a whale @bullionstackers ...this was the post MY DELETED POST i cried::: please @sistem can you help me with an handkerchief lol.....my reputation move from @nickibanjlady 25 to @nickibanjlady 17.........my 0.453 SBD couldn't withstand the power of the flag as all fly for their life finding a shelter but thank God @bullionstackers reconsidered me and gave more reputation in my next post...thanks @whalepower....well for me not make mistake again nobody told me togo and read everything in the WELCOME PAGE hahaha but since then i have been improving gradually with some poetry,and howto post...i found out later that i have the spirit of courage and continuation after the heart of tears and pain...(hmmmm seems like a topic oh) this is where my journey in steemit started..


WHAT IS YOUR GOAL/ VALUES ARE YOU BRINGING TO STEEMIT::::
The object of my ambition or effort; is to foster an INTERPERSONAL-RELATIONSHIP
and also make good research on some topic matters that will be of health benefit,wealth benefit,my niche is channel to howto benefit like example this post i made MY HOWTO which got from analysis $11.32 payout, 104 upvote, 20comments and 132 views to the extend facebook members were viewing the post.
come out with nice poetry/poem,,fictions,,,educative lectures like my mentor always does thats the person of @greenrun,seriously this man is a researcher..and i thank you for teaching me alot..


WHY I DESERVE TO WIN:::
I deserve to win because winning will help spread my goals and the values i am to add to steemit across everybody through the help of @runicar's post SECTION 102 (REWARDS), and SUB-SECTION 2 part B in quote "Each winner get's unlimited upvotes for the entire week and a resteem" my heart is in the resteem..


INCLUDE A LINK TO YOUR BEST POST:::
MY BEST POETRY POST FOR THE NOW....


I will never fail to acknowledge all my seniors and boss in steemit....
@adsactly @greenrun @candyman @ehiboss @greenman @bulleth @ponmile @keyceefresh @sistem @coloured-content @onequality @runicar @whalepower @stellabelle @bania @airhawk-project @bcrafts @gbless4wap(aka the resteemer) @evelyniroh(aka potential sbd buyer) @princeola @samest @steemitdotcom i thank you all from my heart for adding value to my steemit life and real life.


I am a photo freak