The minnow of the week is a contest by a philanthropist steemian, @runicar who wishes to reward hardworking minnows who are putting in so much hard work but getting no recognition for their effort.
A minnow, according to @runicar is someone with SP less than 1000.
The contest involves writing a story about our steemit journey so far, and of course introducing ourselves again, while staing our goals and values for the community.
So here goes my story…
Enjoy!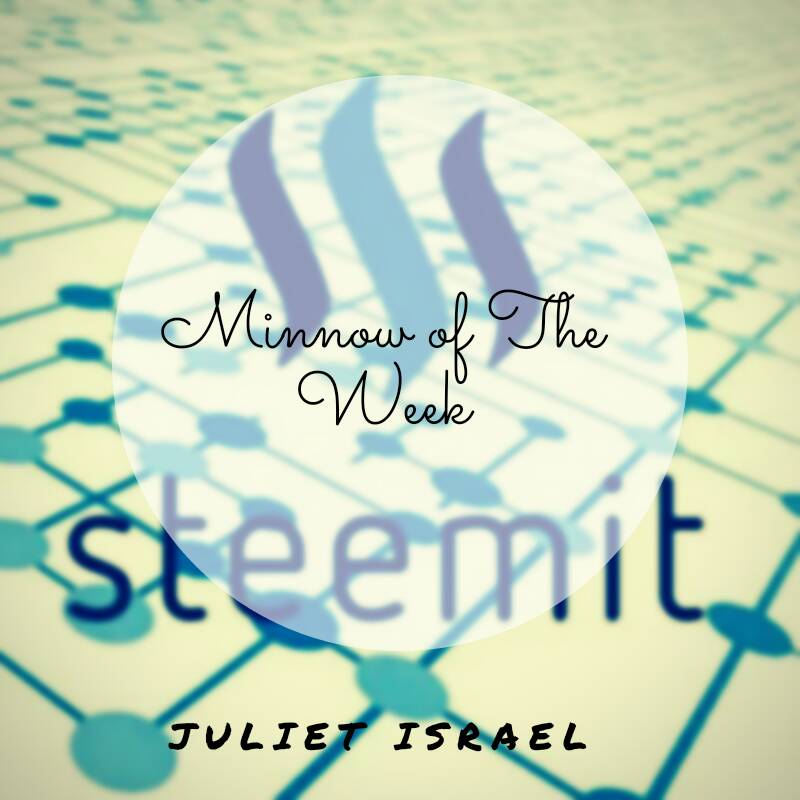 ReIntroduction
My name is Juliet Israel and I'm from Nigeria. I'm the second child of seven and a graduate of Accounting and Finance. I graduated 3 years ago and went on for my National Youth Service (A compulsory one year paid program where graduates are required to serve the country).
I was posted to a Broadcasting Firm despite not having a background in Mass Communication. Their claims were that I had a good voice. 😉
It was during my one year in service that I developed a passion for writing. I started out by writing short stories and gradually moved on to inspirational and motivational write ups.
I completed my service year, went back home and continued writing for fun when one of my friends saw my write ups and introduced me to STEEMIT.
He introduced me to a group @steembees where I got all the help needed to push through in this journey.
The Journey so Far
The journey so far on steemit has been an amazing one indeed. It's not been easy as sometimes you tend to put in all of your best to the platform but do not get rewarded for your effort. I met a couple of friends who have been instrumental to my being here, they practically helped me get on this platform, giving me all the necessary guide. I really do appreciate them for their effort: @tony-duke, @fabianmani and @ubsmart.
There are also people I've learnt so much from, some of which I've had a one on one contact with, and others, just by observing and I appreciate them too.... @onos. @kodeblacc, @prechi, @mritsnobigdeal. @chidera and a host of many others. I'd also like to say a very big thanks to @ewuoso who introduced me to this contest and encouraged me to participate.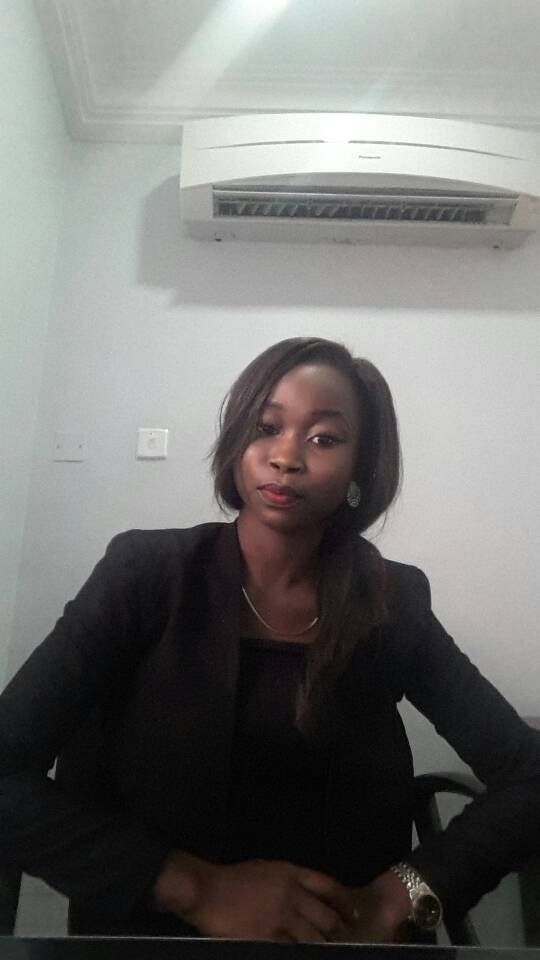 My Goal on Steemit
My goal on steemit is to reach a wider audience through my message. It is no news that technology has taken over our traditional way of reaching out and I'm grateful for the opportunity to leverage this platform to question popular reasoning and challenge mediocre thinking through my write ups.
Values to the Community
It is said that the best use of life, is giving value whether in monetary terms or otherwise. Those people who are never forgotten are those who gave value during their time on earth. I'm going to use this platform to enrich the world through my posts, thereby giving this community all of my best.
Why I Deserve to Win
I think I deserve to win because my contents are all value enriched. I don't just write or post for the sake of it but to add value to humanity. Rest assured, there's always a paradigm shifting idea to take home with in all of my posts.
Best Post so Far
I choose life lessons from making mistakes and being criticized as my best post written so far as it is detailed with lessons gotten from my making mistakes and being criticized by a friend. I was able to deduce some lessons from that experience and decided to share it with the community.
Below is the link to the post:
https://steemit.com/life/@julietisrael/life-lessons-about-mistakes-and-criticism
Finally, I'd like to say a very big thank you to @runicar for coming up with this contest. It helps people see into the world of the minnows here and the challenges we're going through.
Of course I'm grateful for the STEEMIT platform upon which I'm able to lend my voice, not in songs – but with words via my pen.
I send out love to everyone who's a part of this community and adding value to the lives of others.
Bless you!
Juliet cares