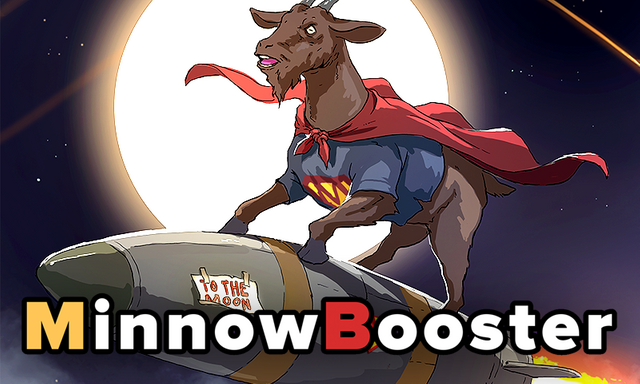 ---
Alright alright fellow minnows. We have some very good news for you, if you happen to be an undervalued author! Due to some esteemed Steemians putting more faith into us and increasing their delegation to Minnowbooster, we are able to satisfy more demand of the ever-growing Steem userbase. Writers, bloggers, authors march in the door every day by the hundreds and the skills they bring to the blogging table are excellent.
Did you work on that blog for quite a while and want to ensure, that it gets the attention it deserves? You don't have to leave it up to "Lady Luck" - if you are sure that people would love your post, why don't you give it a boost using Minnowbooster?
Best about it is that you won't even loose a single penny while promoting your posts with Minnowbooster as we guarantee profitable upvotes at all times. So don't be shy and head on to https://www.minnowbooster.net/ to see the chart with available votes.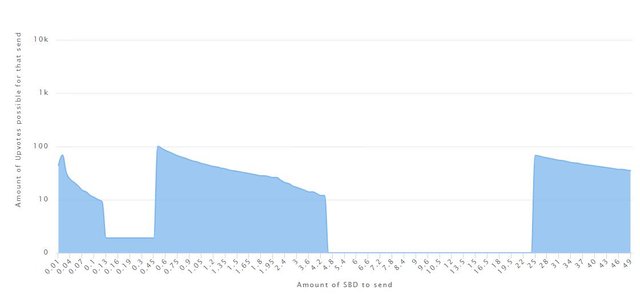 ---
Really, who doesn't like a good vote here and there? We currently have a ton of votes just sitting there waiting for high value content. Well there they are and they are ready to be used! It's time to pull out your 'A' material and really show fellow Steemians what you've got.
Whether it's photography, art or fiction, we'd like to support you! Just make sure you read our TOS before going trigger happy in the MinnowBooster vote market.
(Pssst... You might notice that there are some very high votes available at the moment. So if you plan to get yourself onto the trending page this might just be your chance to get there. Make sure you don't miss it!)
---
Minnowbooster strives to provide a truly investor-class model for Steem investors who are either not good at curating content or do not have the time or inclination to do so and would prefer to earn a "Masternode like" competitive APR return on investment with daily payouts, and simultaneously empowering the community and stimulating the attention economy of the Steem blockchain.
Thank you again for your continued support as we work on providing the most socially beneficial toolset on Steem.
Our team will continue to move forward to equip you with the services you need to succeed on Steem!
---
What can MINNOWBOOSTER do for you?!
| What? | Currency | Advantages |
| --- | --- | --- |
| Buy upvote | SBD | Earn an instant return |
| Lease SP from market | STEEM | Increase your vote strength and curation rewards |
| Delegate SP to market | STEEM POWER | Earn daily STEEM dividends |
| Invest STEEM in MinnowBooster | STEEM | Earn daily SBD dividends |
| Delegate SP to MinnowBooster | STEEM POWER | Earn daily SBD dividends |
| Sell your vote to MinnowBooster | VOTING POWER | Earn SBD share of sells |
---
CURRENT PARAMETERS:
Parameter
Value
Remarks
Minimum Upvote
0.01 SBD
Minimum SBD you can send
Upvote comments?
Can Be Enabled
Profit
Always Guaranteed!
Varies with SBD price, but always receive more than send.
Minimum Lease Purchase
1 STEEM
Maximum SP Lease / Steem
1 STEEM/50 SP
Price per week/Lease size
Minimum SP Lease / Steem
1 STEEM/400 SP
Price per week/Lease size
Provide us with feedback
We are happy to hear your feedback about where we can improve.
---
Join our Discord chat
Get support and connect with us and other Minnowbooster fans!

---
We are always looking to improve @minnowbooster and try to keep you up-to-date whenever something changes. If you have any suggestions about what we should change or add to @minnowbooster, then please drop by and let us know!
---
Missed the BuildTeam announcement? Here's all the juicy details.
---

---
Minnowbooster is a @buildteam project by @thecryptodrive (witness) @cryptomancer and @reggaemuffin (witness)
---
---
This is a @steemvoter subscription payment post. Thank you to Steemvoter customers for allowing us to use your Steem accounts to upvote this post by virtue of your free subscription to the Steemvoter.com bot service. @steemvoter is proudly a @buildteam subsidiary and sister project to @steemsports and @minnowbooster.